With the global pandemic, Cambridge Analytica and Facebook data scandals, data breaches now have more international media attention and political importance than ever.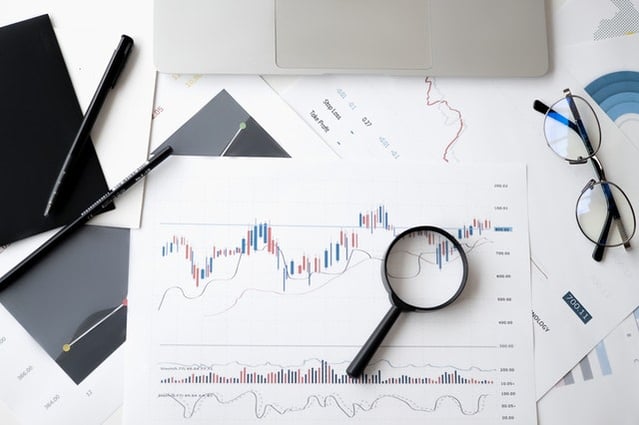 In this blog post, we'll highlight the growing importance for organisations to understand what a data breach is, how to respond and even better; how to prevent one.
What is a Data Breach and How Do They Occur?
The aim of a data breach is to expose, download and share confidential, private and protected information to an unauthorised individual. Not only are large public sector organisations at risk of this, so are individuals and governments.
Usually, data breaches happen due to a weakness in technology or user behaviour. The more connected we are and the more technology takes over our everyday lives, data breaches have a greater chance of getting hold of our personal data.
Although technology and software is being created to protect our data, there's always a chance it could end up in the wrong hands.
Related: What is data ethics?
Why are Data Breaches Becoming More of a Problem For the Public Sector?
Public sector organisations, whether local authorities, hospitals or schools hold large volumes of personal data. Whether it be patient records or pupil registrations, you can be guaranteed that a public sector organisation holds personal data.
This dependency is growing, in part due to advances in technology and the move from paperless records to digital. More and more records are becoming electronic and there is a growing demand for heightened data security.
Did Somebody Say GDPR?
For the first time in history, GDPR has made it a mandatory requirement for all organisations to report a data breach to the ICO, if an individual's rights and freedoms are negatively affected.
This dispels the myth that GDPR requires the mandatory reporting of all data breaches, but poses the challenge for organisations to determine whether an individual's rights and freedoms have been negatively affected.
According to IBM, in 2020 the average time to identify a data breach was 228 days. This shows every organisation needs to know data breach prevention best practices to avoid a data disaster.
4 Data Breach Prevention Best Practices
Educating employees - it's not just high authority and the tech team that needs to know about data breaches. Educate the whole team on best practices to avoid socially engineered attacks.
Patching and updating software - keeping your software across the organisation up-to-date will prevent any entry points being used for the wrong reasons.
Use high-grade encryption for sensitive data
Enforce multi-factor authentication - Apple introduced this onto all it's products a couple years ago to make it harder for hackers to access devices and personal data. As this may require more passwords and memorable information for the individual, encourage password managers for employees.
Read our blog post to learn more about managing your records and information.
Learn How to Secure Your Organisation's Data With Our Data and Digital Courses
Understanding ModernGov have delivered a range of information and data courses to help organisations understand and implement necessary regulation and to improve their information governance procedures.
We can also run this course for you In-house, at your organisation or a venue of your choice, on a date to suit you.
Contact our In-house training team on InHouse@moderngov.com or call 0800 542 9414 to find out more.