What do we mean exactly when referring to In-House training for companies and businesses? In essence, the term 'In-House' refers to the internal operation of an organisation. The activity of 'training' involves the process of teaching job-related skills and knowledge to employees who want to improve the quality and level of their work. So, when we refer to 'In-House' training, this incorporates the facilitation of learning for the company's employees which is either led by the company itself or by an exterior training provider coming to your office.
If you've ever considered In-House training for yourself or the employees at your company, take a look at the six benefits below to why you should choose In-House training as opposed to attending an open, public training course.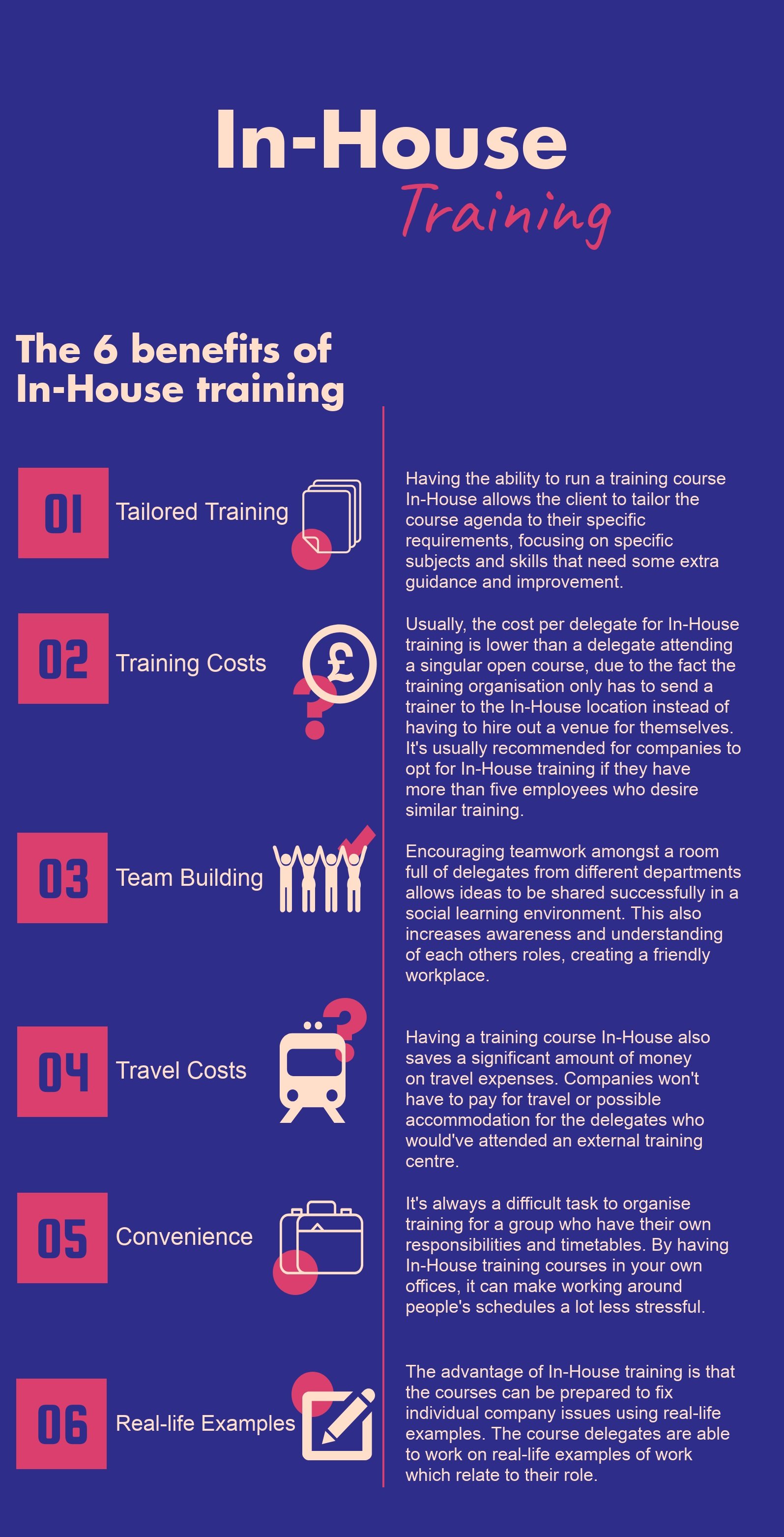 Want to get involved in the conversation?
We'd love to hear from you or your company on our social media channels. You can tweet us using #UnderstandingModernGov and follow us @UModernGov or find us on LinkedIn.
Are you looking for an In-House training option? Bringing your team together for a group training In-House event is a great team building exercise, and we work closely with you to develop a bespoke training agenda that is completely tailored to your organisation's requirements.
Want to find out more? Contact our In-House training team on inhouse@moderngov.com or call 0800 542 9414 for an informal discussion about your training needs.