Five Things you Probably Didn't Know About the Public Sector
Whether you currently work in the public sector, or you have a vast knowledge of the sector and it's history, there could be something you didn't know.
To get your brains thinking, here's five things you probably didn't know about the public sector.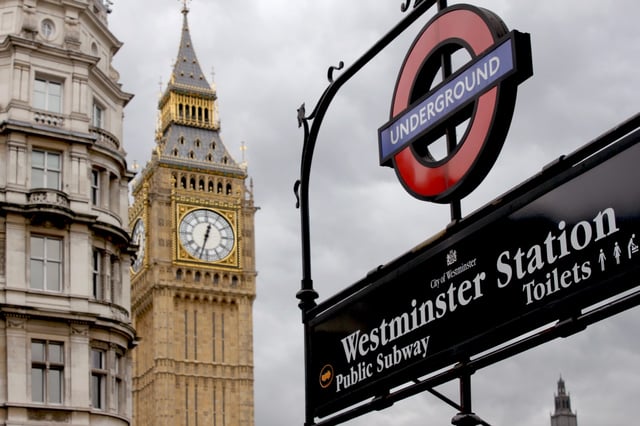 1. The NHS is one of the largest employers in the world
The National Health Service (NHS) is the world's oldest public healthcare system and renowned for being one of the planet's biggest employers. According to NHS figures from May 2021, the workforce totals around 1.34 million employees, ranging from clinical staff to emergency call handlers.
2. When you call 999, it might be a charity that comes to take you to hospital
How much do we understand about what charities actually do? They compete against companies in the private sector for large-scale public service contracts. With the government's continued austerity cuts pushing more charities towards delivering these contracts, and away from grant funding, how many of the services we rely on are now run by the charitable sector?
Ambulance services
Housing
Legal or advocacy advice
Health and social care
Child sexual exploitation services
Probation services
Community transport
Therapy and mental health services
Search and rescue
Sexual health services
3. The public sector remains the larger employer of women than the private sector
As of September 2021, women represent 46 percent of the public sector workforce compared with 33 percent in the private sector globally. While men still outnumber women in the public sector in 150 countries, women outnumber men in over 55 nations in the public sector. This is change, but is it quick enough?
4. There are 650 MPs elected to the House of Commons
502 of them are men; 148 are women. Despite there being 650 MPs, the chamber has only 427 seats.
5. We write our laws on £80,000 animal skins
For thousands of years, all laws in Britain have been printed on vellum, a combination of goat and calf skin which lasts for up to 500 years. There was outcry earlier when it was suggested that UK laws could be written on archive paper, as opposed to vellum paper, as a cost saving exercise. But, it was eventually decided that record copies of laws will be printed on archival paper, and the House of Commons will pay for a vellum cover for every bill, complete with calligraphic titling.
Browse the Latest Training Course for Public Sector Professionals
From data and digital, written communication and commercial and organisational, we've got a range of training courses that will boost your skills in no time. Take a look at our upcoming courses and secure your place.