It's been 44 years since George E Pake, Head of Research at Xerox, predicted 'The Paperless Office' in the Business Week article called The Office Of The Future.
Technology has certainly transformed the way we work (and even created new jobs because of it) as we become increasingly reliant on staying connected. Now living in a digital age, is it time to say goodbye to paper?
Humans have been creating records for thousands of years, all the way back to when cavemen were adorning their walls with paintings of dancing and hunting. Keeping records enables us to document things which happen so that we can learn, reflect and develop in the future.
What is a record?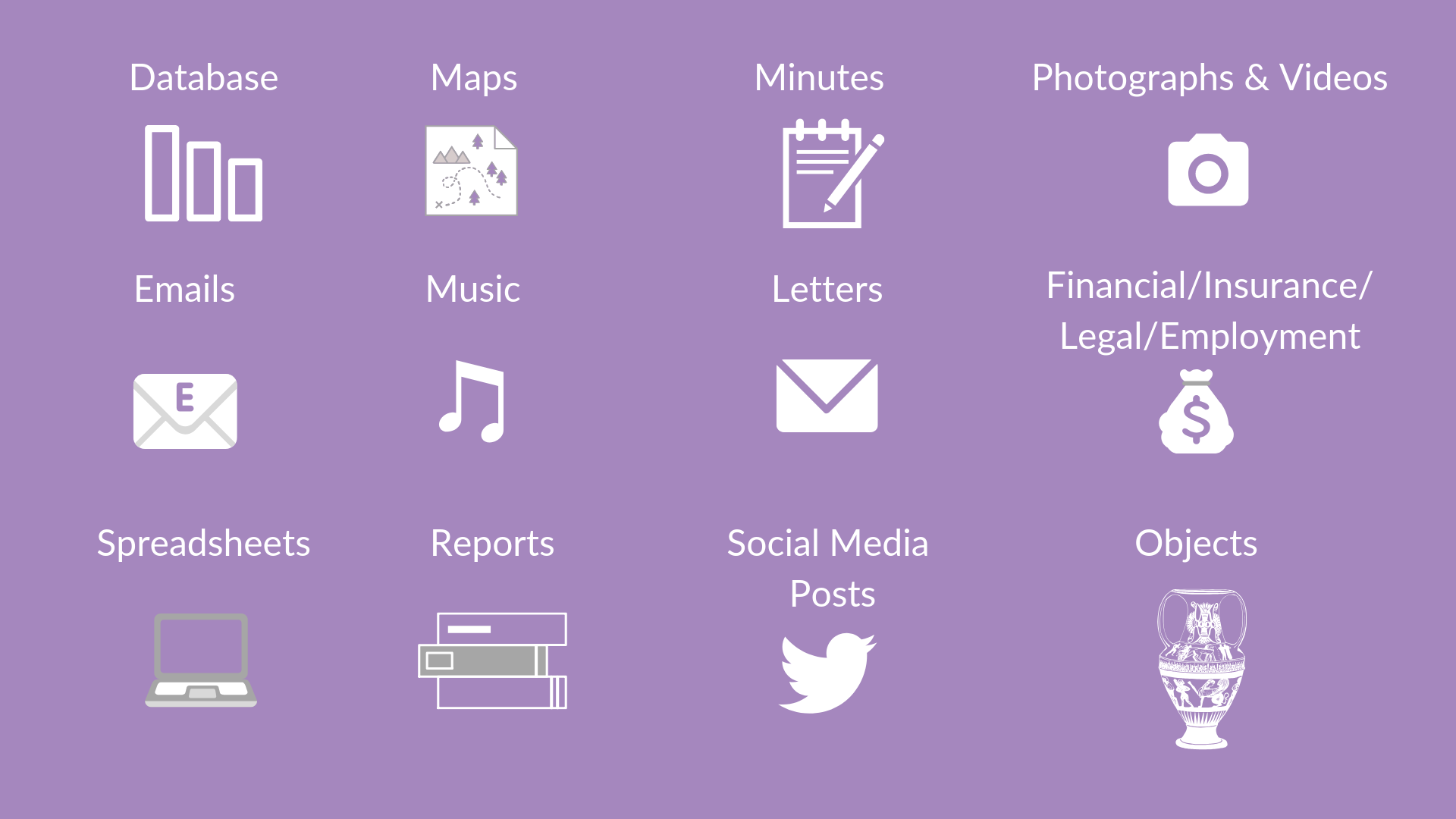 Moving from paper to digital records can be extremely beneficial for the public sector, especially for healthcare organisations where updating and retaining patient records are of the upmost importance. Linda Watts, GDE Programme Manager & Head of Health Records at Imperial College Healthcare NHS Trust recently revealed that they are implementing a five year strategy to go completely paperless.
3 Benefits of Digitising Your Records
1. Access
Having your records kept in a digital space (whether on a Cloud-based platform or on more of a hardware type system) gives everyone in your organisation the ability to obtain the information they need much more quickly. Data and information can be accessed from any device which is linked up to the internet or system, perfect for those who work remotely.
2. Saving Space
You can save money on having physical office space and storage facilities from scanning and uploading existing paper records into your digital storage system. Another benefit of reducing physical documents is that by placing less emphasis on printing you're also being more environmentally friendly!
3. Preservation
The ability to back up and secure digital documents is now more straight-forward than ever before with new innovations in cyber security and digital transformation happening all the time. Digital records can be easily managed, tracked and recovered from the 'digital footprint' they leave.
As always when implementing something new in the workplace, you need to create a culture around it. Providing the right tools and explaining the benefits of going digital can help ensure a smooth and gradual process with the whole team on board. Whilst the office may never be truly be a paperless environment, there is definitely a shift towards moving records online and something more organisations are starting to apply to their day-to-day processes...will your organisation be one of them?
Want to find out more?
If you would like to discuss any of the details you have read in this blog; including our upcoming 'Effective Records and Information Management – Edinburgh' training course, please email us at enquiries@moderngov.com.
Social media
For training updates and other interesting content, follow our Twitter page: @UModernGov
Can't make the date?
We can run this course for you In-House, at your organisation or a venue of your choice, on a date to suit you. Bringing your team together for a group training event is a great team building exercise, and we work closely with you to develop a bespoke training agenda that is completely tailored to your organisation's requirements.
Contact our In-House training team on inhouse@moderngov.com or call 0800 542 9414 to find out more.