4 Courses That Have Changed the Way I Communicate
Writer: Jennifer Young – Assistant Manager and long-standing Understanding ModernGov Delegate.
As we slowly start to poke our heads out the water from the pandemic, I've taken some time to pause and reflect on the year I've had.
Did I achieve everything I wanted? Do I feel more confident in myself and my skills? The list could go on, but I can already tell you the answer to the second question.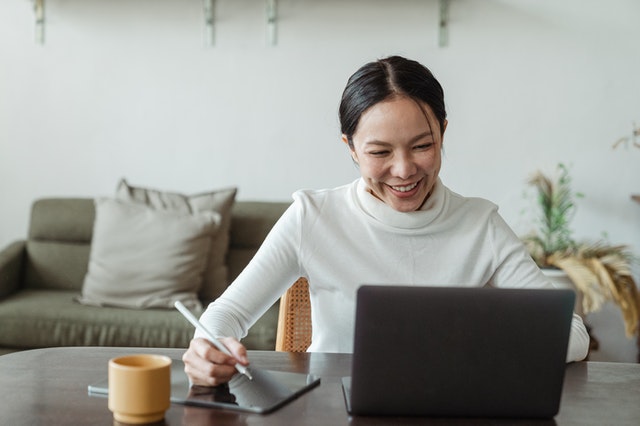 The answer is yes.
There are people relying on you in any job role, but I felt this much more in the public sector, especially during a pandemic. This made me think, 'why am I not putting in time and effort to improve my skills for the future?'
So that's what I did. I now realise how important training and learning for soft skills is, even if you think you are "good at everything" (chances are, you're not).
Whether you're a manager or you've just started your career, you can never be too good at your soft skills.
With that being said, here are 4 courses that have changed the way I communicate for the better. I've even included a best part for each (how nice am I?!).
You might think the aim of this course is to tell you everything wrong with your communication style, but it's far from that.
The first thing this course taught me was about my communication style. I realised subconscious behaviours I had been using were undermining my confidence and credibility in the workplace. Trainer and Communications Expert, Anne Walsh, taught me how to use performance-based techniques to speak with clarity and impact during meetings, avoid self-sabotaging language and how to replace it with persuasive and influential language.
Best Part: Hearing experiences and advice from other inspiring women in the public sector in a supportive and friendly environment. The other delegates and I even have a group chat to stay in touch!
As of now, the majority of public sector workers are back face-to-face or in a hybrid working environment (a mix of virtual and face-to-face working). Since my team are working in a hybrid environment, this course was a game-changer when it came to understanding how to incorporate everyone effectively in a blended environment and boost our internal communications.
I had concerns that hybrid working was going to negatively impact staff morale, but if anything, it did the opposite due to the best practices I learnt on how to use MS Teams and all its features to create effective meetings, communication and organisational announcements.
Best Part: Receiving expert feedback from the trainer on my hybrid communications strategy, which I did implement with my other colleagues back at the office.
As one of Understanding ModernGov's most popular courses, Speaking with Impact was recommended by a colleague from another department who has a completely different job role to me. This not only shows you don't need to be in a particular role for this course, but it also shows that anyone can make an impression when they speak, no matter your experience or job title.
The trainer for this course, Sandra Miller, was full of knowledgeable experience and tips - from simple breathing exercises to understanding and implementing the key ingredients of successful verbal communication.
Best Part: Learning how to structure and prepare for a successful presentation, not just through the words we speak, but how you can use vocal techniques and non-verbal communication to strengthen the foundation of your verbal communication.
Before this course I knew how important assertiveness was to have as a soft skill, but I didn't realise the different kinds of assertiveness there are and how they can impact communication in the workplace.
By understanding more about assertive verbal and non-verbal language, I am now able to set boundaries more effectively, use body language that emits confidence and manage different people through healthy assertiveness behaviour and communication.
Being assertive is important for managers and senior leaders, but I would argue that it's just as important for those starting out. Assertive communication will get you far.
Best Part: Understanding the barriers to being assertive and how to use positive verbal and non-verbal language - like eye contact and tone of voice - learnt in the practical workshops to connect assertiveness to confidence.
If you want to find out how assertive you are, Understanding ModernGov's new Assertiveness Quiz will tell you in just one minute. Check it out.
Now it's Your Turn to Boost Your Communication Skills
Whether you want to speak with more impact, work on your negotiation skills or verbally resolve complaints with ease, Understanding ModernGov has a course for you. View our range of verbal communication courses and book your place today to avoid missing out.