With 2023 getting underway, now is the time for public sector professionals to ensure their skills are at the top of their game to prepare for any opportunities or challenges the year might bring.
Whether you can't decide what skills you should master, which you need to work on or whether you should gain a new set of skills, we've worked closely with many public sector professionals and leaders to know the essential skills needed for 2023.
So, if you want to thrive, listen up!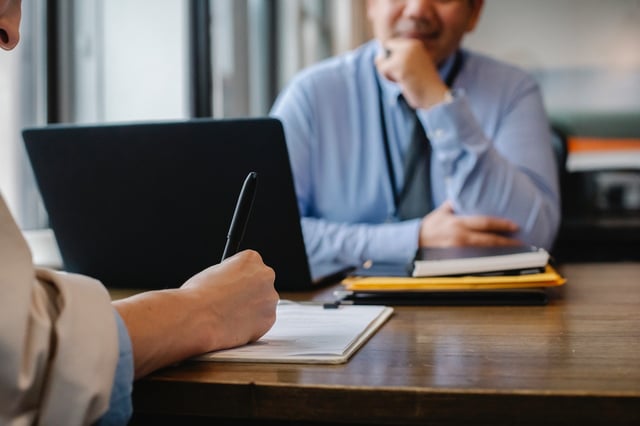 Top 5 Essential Skills Needed for Public Sector Professionals in 2023
1. Making effective decisions with data
As the focus on social value and return on investment (ROI) increases for stakeholders and service users, it's important to show what your projects can achieve for your organisation and the wider society through data.
Often, data and statistics can mean more than complicated words, jargon and lengthy reports can. By using effective data analysis and visualisation, your decision-making will be more informed, service users will understand your goals and how your decisions can make their lives easier.
See our upcoming data and digital courses, including understanding statistical analysis, effective data visualisation and advanced excel training.
2. Leadership skills
From improving service delivery, managing a hybrid workforce and creating a thought-out strategy for the new year, leadership skills are one of the top skills the sector needs this year.
There's also a big pressure on learning and development or HR professionals in 2023 for the public sector to maintain employee satisfaction through training. This means managers of training need to be focusing on employees' needs, desires and skills even more than before so they can thrive in their roles.
To get a head start, download our free Learning and Development Handbook below full of unmissable tips, techniques and methods to keep your employees happy, productive and thriving in their roles.
3. Ability to see the bigger picture
Although the public sector is in a better position than back during the pandemic, things can still be unpredictable. So, having the ability to step back and view the bigger picture when it comes to strategy, decision-making and employee needs is important.
Our effective strategic planning course will teach you the skills you need to forecast, implement horizon-scanning techniques and plan for events before they happen. View the full agenda and book your place.
4. Data Management
This may not be essential for all public sector professionals, but as we're creating more data than ever and it's becoming a large part of our everyday lives each day, it's important that we are managing, holding and using data safely, effectively and ethically. All public sector organisations should have a tight data strategy that all employees are aware of to avoid potential ransomware attacks or breaches that we saw more of in 2021.
Learn more about data breaches, AI and protection trends for 2022 with Head of Information Governance, Lynn Wyeth.
5. Teamwork and communication
Now, most organisations have implemented a hybrid working environment, this is the year that we can improve communication techniques and skills we started to learn in 2021 when hybrid working came into play. In order to stay efficient, productive and keep service quality high from home, public sector professionals need to work together effectively online to achieve goals in this new year.

Want to build your own high-performing team? Here are 6 ways how.
Boost Your Skills in 2023 with our Training Courses
Whether you want to improve your bid writing skills, continue developing a high-performing team or gain an understanding and ability to demonstrate value and return on investment, we've got the course for you. See our upcoming courses, their agendas and secure your place today.