What a better way to celebrate International Women's Day than to share the female role models that inspire Understanding ModernGov? From political leaders to doctors, these strong women motivate others by their example - they have opened the door for the rest of us in the public and private sector and made the world a better place with their determination, intelligence and compassion.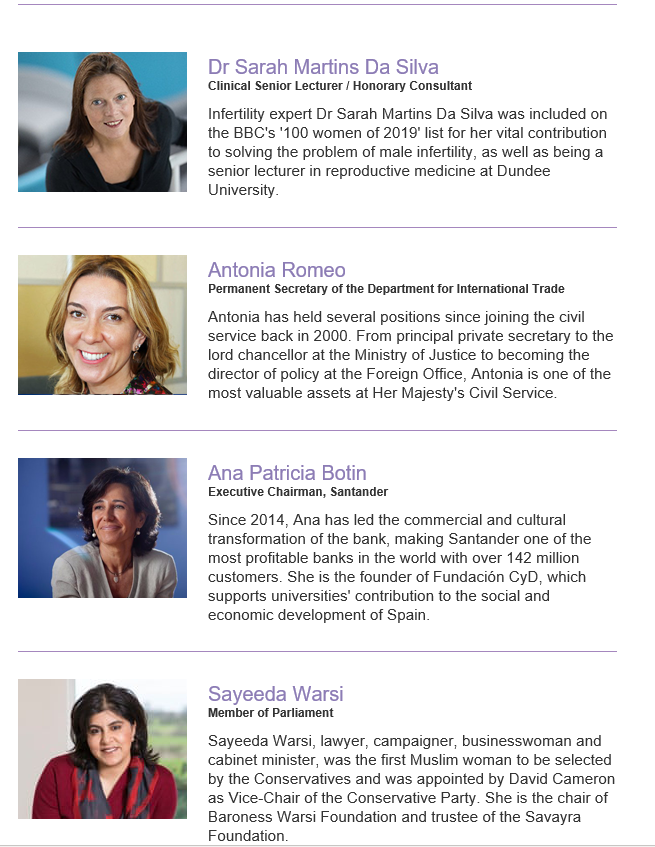 Here at Understanding ModernGov, we want to celebrate International's Women Day by offering £50 off any of our 'Confident Communication for Women in the Workplace' training courses in London, Cardiff, Birmingham, Manchester and Edinburgh.
About the training course:
This one-day, interactive, practical course has been designed especially for women in the workplace. It focuses on developing and embodying the essential skills needed to create impact and communicate with confident credibility.
Please contact us directly at enquiries@moderngov.com or call us on 0203 770 6629 to receive the special offer code.
Please note the offer is valid till the 16/03/2020.
Get involved in the conversation!
Who inspires you? Share your opinion with us! We'd love to hear from you. You can tweet us using @UModernGov
If you would like to discuss any of the details you have read in this blog, please contact us on 0800 542 9440 or email enquiries@moderngov.com
Contact our In-House Training team on InHouse@moderngov.com or call 0800 542 9414
Can't make the dates?
We can run this course for you In-House, at your organisation or a venue of your choice, on a date to suit you. Bringing your team together for a group training event is a great team-building exercise, and we work closely with you to develop a bespoke training agenda that is completely tailored to your organisation's requirements.
Contact our In-House Training team on inhouse@moderngov.com or call 0800 542 9414 to find out more.