With the Coronavirus pandemic taking over everyone's day to day lives, it is vital to remember the importance of mental health in this stressful time. National emergencies like this can seem like the end of the world for those already living with mental health issues such as Anxiety, OCD and Depression so looking after yourselves and those around you is at the forefront of trying to maintain a healthy mental state.
Feeling out of control:
Whether you suffer from mental health issues or not, feeling out of control is not something we all enjoy so immersing yourself in the panic of the outbreak through reading the news and stalking #Covid19 on social media is not going to help you feel in control. Although reading the news is an important way to keep up to date with government announcements, measures and global impact of the virus, constantly stalking updates and reading different articles that are not necessarily true can cause more panic, with the media exaggerating stories and twisting articles. Therefore, limiting the number of stories you read and following what the Government put out is the best way to feel some form of control and comfort.
Listen to those making the decisions:
While no one knows how to cure or treat the virus, following government guidelines and NHS advice is the best way to understand what measures you can take to protect yourself. This not only provides comfort that there are measures in place for prevention, but it also provides a sense of feeling in control as you can chose your own ways of prevention.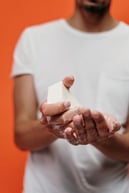 Financial impact and your home:
Keeping yourself safe and not catching the virus is a huge concern for everyone, however, for many the real worry is the long-term effect the pandemic may have on financial earnings and monetary losses that may be affected. Being worried about your job and keeping a steady income in this stressful time is an important consideration. However, as mentioned before, the government have put procedures and legislations in place to keep everyone going through the tunnel and out the other side. For example, Boris Johnson has said that those whose incomes are impacted and may struggle to afford rental accommodation, will not be evicted during the pandemic. This is such an important aspect to focus on as it relieves the fear of eviction and not being able to afford accommodation if the situation worsens. Therefore, focusing on the positives and remembering that there is a way to work around financial problems and work (working from home) will stop you from falling into the dark black pit of despair that is the pandemic.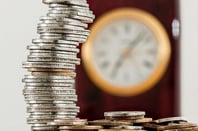 Support networks:
Mental health illnesses often cut people off from loved ones and society, and so, as dramatic as it sounds, the reality of isolation literally separates you from the outside world. Two weeks alone in one space is enough to drive anyone crazy and bring on feelings of exhaustion, stress and loneliness, so keeping in contact with friends and family either digitally or isolating with another person is a brilliant way to keep yourself connected. Online support networks provided by the NHS are useful tools to confidentially discuss your fears and feelings and monitor your overall mood day to day.
It is also important to have some down time, taking care of yourself is more important than anything even if it means taking a hot bath, having a nap, having a pamper session or reading a book, doing home exercise. Having that time to relax and connect with yourself can become a home remedy, especially for those who are stressed or experiencing anxiety and need a release.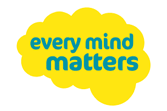 Advice from the World Health Organisation:
The World Health Organisation have released advice on protecting your mental health during the pandemic:
Avoid watching, reading or listening to news that could cause you to feel anxious or distressed
Seek information mainly to take practical steps to prepare your plans and protect yourself and loved ones
Seek information updates a specific time.
Get involved in the conversation!
Who inspires you? Share your opinion with us! We'd love to hear from you. You can tweet us using @UModernGov
If you would like to discuss any of the details you have read in this blog, please contact us on 0800 542 9440 or email enquiries@moderngov.com
Contact our In-House Training team on InHouse@moderngov.com or call 0800 542 9414
Can't make the dates?
We can run this course for you In-House, at your organisation or a venue of your choice, on a date to suit you. Bringing your team together for a group training event is a great team-building exercise, and we work closely with you to develop a bespoke training agenda that is completely tailored to your organisation's requirements.
Contact our In-House Training team on inhouse@moderngov.com or call 0800 542 9414 to find out more.