Change in an organisation is never easy, especially in times of crisis such as the one we have experienced.
Leaders must be prepared to face the challenge and communicate effectively, at the right time, with the right information.
While your employees may feel like they have lost their sense of control, now is the time for leaders to adapt and communicate with openness and deal with the Coronavirus outbreak with optimism.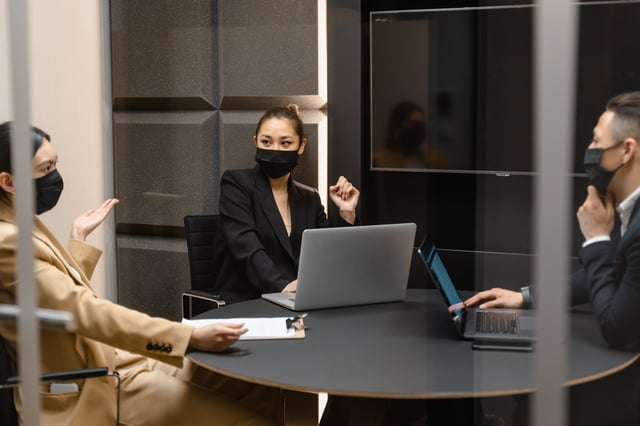 Four tips to help you be an effective leader during this global health crisis
1. Measures to protect employees
A top priority for all organisations should be to take actions to control the spread of COVID-19. These proactive measures include working from home, limiting travel and good workplace hygiene, if it is not feasible to work from home.
2. Clear communication
A lack of communication can lead to more uncertainty. Even if you do not have all the information needed, it is vital to reveal as much as possible to your employees. As a decision-maker, it is important to keep your organisation's messages concise and clear while speaking with confidence and reassuring your team even if you must address the unknown.
3. Stay positive
How you behave during a crisis has a significant impact on your image as a leader.
Positive thoughts and actions which focuses on an efficient plan can lead to hope, confidence and trust. Aim at your team's strengths and successes while creating a crisis management leadership strategy.
Want to learn more about communicating during a crisis? We've got some tips to help you understand what to say and how to say it in times of crisis.
4. Practice empathy
Empathy is the ability to understand and share the feelings of another person. As a leader, particularly during a crisis, demonstrating empathy to the people affected can have a great impact on your organisation. Listen to your team's needs and effectively respond by understanding their perspective.
Get Involved in the Conversation
Share your opinion with us! We'd love to hear from you. You can tweet us using @UModernGov