The ability to persuade, influence and negotiate with others is one of the greatest skills for any professional.
But, this does mean it's one of the trickiest to master.
Fear not, we've got some tips that'll help you get started.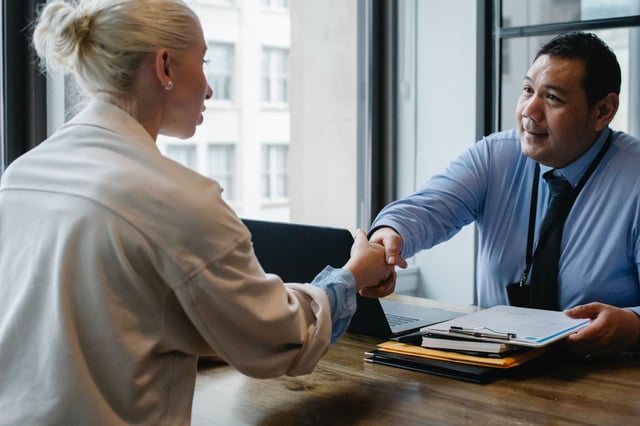 Negotiation requires persuasion, but not all persuasion is negotiating.
Let's start by these basic definitions…
What is Persuasion?
According to Oxford Dictionary:
To persuade: ''to cause (someone) to do something by asking, arguing, or giving reasons''.
What is Negotiation?
To negotiate: ''try to reach an agreement or compromise by discussion''.
The main difference between the two is that negotiating requires question, limitation and priority searching as well as exploring needs from both sides for better, more obvious trading opportunities.
The question is not which skill is more important to have but how to effectively use both in order to negotiate successfully and influence others.
Essential Tips for Persuading, Influencing and Negotiating
Appear confident
Looking confident and believing in success is one of the most important parts of being persuasive. If you do not trust yourself, then how do you expect others to trust you?
Know who you're dealing with
A key to successful negotiating is good knowledge of your audience's background, needs and what motivates them.
Preparation
Fail to prepare and prepare to fail. Make sure you and your team are on the same page and well-prepared for any reactions.
Find a win/win solution.
Think creative and work together to find solutions that meet the needs of both parties.
How we Can Help You
Our long-standing 'Influencing and Negotiating Upwards' training course has helped hundreds of public sector professionals to understand theory and principles of persuading and negotiating and how to apply that in real world scenarios.
Led by former Ambassador and UK Diplomat, Charles Crawford, by the end of this highly practical one-day CPD Certified training course you will have learned to:
Understand the theory and principles of persuading and negotiating
Practice specific techniques such as active listening, positioning, persuasive questioning that work in both a professional and private context
Learn how to negotiate convincingly in different public sector situations for maximum impact
Build more successful partnerships
Leave with knowledge and confidence to advance your case in every situation
Want to find out more or book your place? Read the full agenda here and secure your spot.
Boost Your Verbal Communication Skills with our Range of Training Courses
Aside from our popular Influencing and Negotiating Upwards training course, we also have a range of other verbal communication courses on offer. See the full list here and discover what you could learn.