What Does the Government's New Fraud Strategy Mean for Your Organisation?

Ross McDermott
·
3 minute read
With the recent Cross-Government Fraud Landscape Annual Report indicating that detected fraud and error rose from £310m in 2019/20 to £525m in 2020/21, fraud has become a serious issue to both the public and organisations.
To combat fraud, the UK government have released a new 3-year fraud strategy, which aims to cut fraud incidents.
In this summary, we'll cover how the new government fraud strategy impacts organisations within the public sector to stop fraud at the source.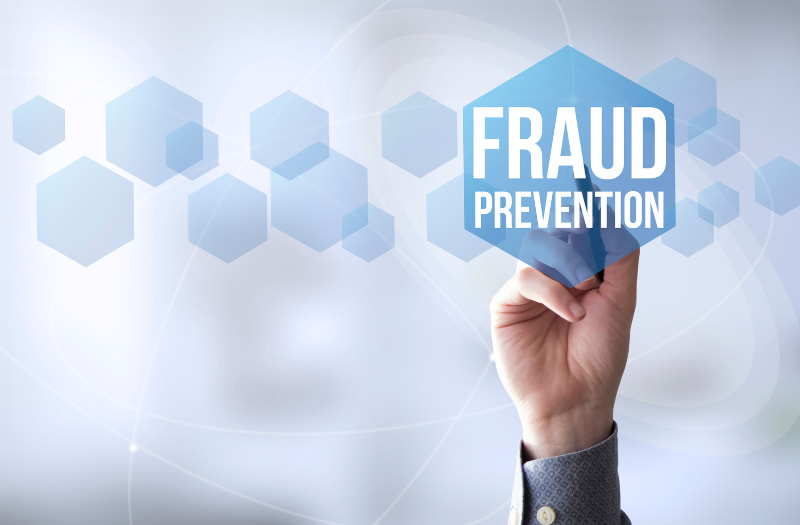 Why Now?
As previously mentioned, rising fraud has been a troubling issue that the government have needed to address. The strategy highlights that Fraud now accounts for over 40% of crime but receives less than 1% of police resources.
Further reports by the Public Sector Fraud Authority suggest that public sector fraud and error loss is estimated to be at least £33bn a year. On an individual level, the strategy highlights that in December 2022, 1 in 15 adults were victims of fraud.
The strategy aims to cut fraud incidents by 10%, achieved by committing £100 million to bolster law enforcement in the fight against fraud as part of a wider £400 million investment in tackling economic crime. The government hope to achieve this with 3 key pillars, Pursue Fraudsters, Block Fraud and Empower People.
Government Fraud Strategy: 3 Key Pillars to Combating Fraud in the Public Sector
1. Pursue Fraudsters
The 'Pursue Fraudsters' pillar looks at the strategies involved in disrupting frauds, fraudsters and enablers. A key part of this pillar is the creation of a National Fraud Squad, A new squad targeting fraud and fraudsters, jointly led by the National Crime Agency (NCA) and The City of London Police (CoLP).
The aim is to bring expertise together, across sectors, to define practices, and standards and develop the capability of those working to counter fraud.
Another key part of this pillar is making it easier for victims to report fraud. Currently, victims can make use of 'Action Fraud', the UK's centralised fraud and cybercrime reporting service.
However, the government have identified shortcomings with this service, and as a result, has committed to spend over £30 million across three years to replace and improve the service.
The upgrade, including a new reporting website, will make it easier for victims to report crime online, track progress and gain access to advice.
Organisations should also be aware of the government's use of the Economic Crime and Corporate Transparency Bill to introduce a new corporate offence of Failure to Prevent Fraud. This means that organisations can be prosecuted when an employee commits fraud which benefits the company if the company did not have reasonable procedures in place to prevent it.
Here are some tips you can use to identify and prevent fraud in the public sector.
2. Block Fraud
The second pillar, 'Block Fraud', looks at tackling fraud at the source and ensuring every part of the system is encouraged to take fraud seriously.
As part of this, the Joint Fraud Taskforce (JFT), chaired by the Security Minister which brings together leaders from government, law enforcement, regulators, industry and civil society, will work together to measure the impact of the work of industry in preventing fraud. Once a baseline is established on the impact, voluntary targets will be set by the JFT for companies to reduce fraud.
Through working with the tech sector, a new Online Fraud Charter will be delivered by the end of summer 2023 and will Improve data sharing with government and other private sector partners to identify and block frauds.
On the topic of online fraud, User-to-user platforms will also be required, by law, to put in place systems to prevent fraudulent content from appearing on their platforms.
3. Empower People
The 'Empower People' Pillar looks at how the government and organisations can empower individuals with tools and knowledge to keep themselves safe and ensure they get their money back as quickly as possible.
The government will launch an anti-fraud public awareness campaign to emphasise the importance of strong communications. This aims to help individuals avoid fraud and know how to respond and recover if they are scammed.
To empower people, the government will also, as previously mentioned, replace Action Fraud with a state-of-the-art new system, offering better victim support and making it easier for victims to report fraud and track their progress.
What's Next?
Delivery of the strategy is phased over a 3-year programme of work to the end of 2025, led and governed by the Home Office. The strategy will be delivered in close partnership with three stakeholder groups:
Cross-government partners, agencies and regulatory authorities

Partners across the industry and the private sector
In 2022, there were 3.7 million frauds estimated.
As a measure of success, the strategy aims to cut fraud by 10% from 2019 levels, down to 3.33 million frauds by the end of this Parliament. With recent figures indicating that fraud is on the rise, there may be some difficulty for the government to reach their intended target.
Want to Improve Your Counter Fraud Skills? We've Got the Courses for You
We have a number of procurement, finance and counter-fraud courses you can use to successfully manage contracts, write successful bids and embed social value. View our full list here.