How to Improve Communication Skills in the Workplace
Understanding ModernGov
·
3 minute read
Are you finding it a challenge to connect and engage with your team? To be an efficient part of your organisation, you need to communicate well.
And, to be an effective manager, you have to be able to communicate exceptionally well.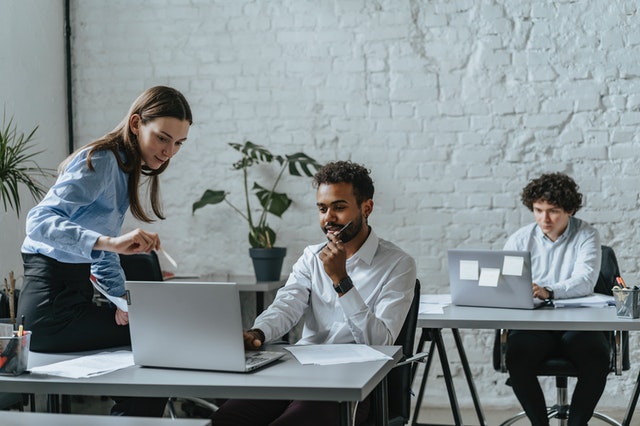 Here's how to improve communication skills in the workplace and continuously develop them within your organisation.
Be Mindful of Your Non-Verbal Communication
Actions do speak louder than words. Especially when those actions are all signs of negative body language. Most experts agree that 70 to 93% of all communication is non-verbal. That means the majority of what you say is communicated not through what you say, but rather what you do with your physical cues.
Relax but remain engaged. It's important so you can remain approachable to your team and have more productive conversations. It might even be worth asking those who directly interact with you for their feedback.
On the other side of it, a member of your team might say they're fine but their red face and crossed arms tell a different story. You need to pick up on certain mannerisms in the workplace for more effective communication.
Want to change the way you communicate for the good? Here are 4 courses that have the power to do just that.
Don't Always Hide Behind a Screen
Although written communication is just as important as verbal, you must deliver some conversations face-to-face.
A crucial communication skill to work on is the ability to seamlessly identify the right medium to deliver what you want to say. Whether it's a serious conversation that requires an in-person chat or a quick catchup over email, each communication type has its time and place.
People will appreciate you taking into consideration the means of communication and will be more likely to respond positively to you if you take the right approach.
Be More Open-Minded and Listen
A good communicator should enter all conversations with a receptive, open mind. Richard Branson tells people who want to connect with others to first listen to what others have to say. Then you can provide a response that shows you have actually taken their ideas into consideration.
Be open to listening and understanding the other person's perspective and how they feel, rather than just trying to get your own message across. Colleagues will be more open to communicating with you if you convey respect for them and their ideas.
Enter a dialogue with this mindset and you'll have more honest, productive conversation. This human way of communication is much more effective and productivity increases by up to 25% in organisations where employees are connected.
Attend a Communication Workshop or Event
Often the best way to improve your communication skills in the workplace is by moving away from it and learning from some of the most effective communicators around.
A great way to do this is attending workshops and events created with this particular skill in mind. They're hosted by people that have experience in communication, with anecdotes and advice you can apply to your own communication style.
View our wide range of verbal communications courses and secure your place. From presenting with impact, gaining assertive best practices to negotiation tips, we've got it all.
Can developing your verbal communication skills fast-track your career? Here are 5 ways how.
Encourage Regular Feedback
Being able to give and receive feedback appropriately is an important communication skill to develop. One way managers can do this is by actively looking for ways to provide colleagues with regular, constructive feedback.
Don't underestimate the power of well-presented praise. It's too easy to point out to somebody when they've made a mistake. Often, we forget to acknowledge them when they do something right and are conducive to the wider team.
It could just be a board in your office accessible for everybody to write on. Where it's essential to give good feedback, it's just as important to highlight areas for improvement too.
This is an understated tool for better communication in the workplace as it opens up that two-way communication channel between manager and team. Giving everybody in the organisation a better way to deliver criticism and praise to each other means that anybody can take away these learnings, improving team efficiency in the process.
Improve Your Communication Skills in the Workplace With Our Handbook
In our guide, we've covered the essentials of communicating in the workplace. From enhancing communication within your team to leading by example, you'll find something in there for everybody in your organisation to learn from.
To get your free copy, click on the link below.