How to Effectively Think on your Feet Under Pressure
Understanding ModernGov
·
2 minute read
Unexpected questions can be tough, and there's no real way you can prepare for every possible question or word that will be thrown your way.
But, you can use preparation tactics and skills to prepare for those dreaded situations that put you in the spotlight.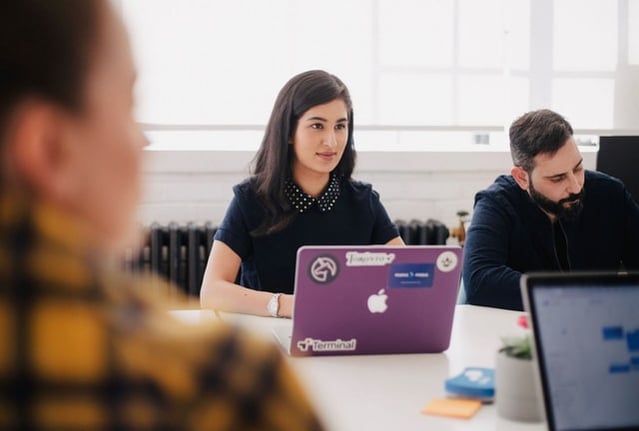 Thinking quickly on your feet within the workplace can enhance skills to success, such as achieving the ability to stay focused on task deadlines, problem solving, goal setting and content planning. Confidence is key when learning how to think quickly and effectively.
To get you started, here's five top tips to effectively think on your feet and avoid embarrassment when presented with a tricky question...
1. Make Sure to Relax
It's understandable that this is often the opposite feeling when you are put under pressure. However, for your brain to think, it's vital to relax and remain calm. Make sure to take deep breaths to process the question or request being proposed and how you are going to structure a fast response.
2. Take a Step Back and Listen
Listening is the most critical component when thinking on your feet in the workplace is important. Listen to make sure you fully understand the question or request you are being faced with. Make sure to retain full eye contact with the questioner and interpret what is being suggested by the question or request.
Learn more about how to improve your communication skills in the workplace.
3. Repeat the question
Always ask for the question to be repeated if at first, you're feeling slightly flustered or you just don't understand what's initially being proposed. Repeating the question will prolong your thinking time and will give you the chance to compose your thoughts, relax and be able to construct a response that emits confidence.
Have you ever needed to think on you feet in stressful or unexpected situation? How did you find it? You can tweet us by using #UnderstandingModernGov and follow us @UModernGov or find us on LinkedIn.
4. Stick to one point
When put under pressure in a meeting to think quickly there is a high risk that you'll respond to the question with either too much information or too little. Make sure to give a concise answer that provides just enough supporting information, instead of delivering a speech which will not just lose your questioners' attention but also your listener's. Picking one main point will help you stay focused and will allow you to answer accurately.
Presenting is another important aspect of verbal communication that you need to master. Here's how you can keep calm during a presentation.
5. Summarise and stop
Delivering a quick summary statement after answering your response will allow people to absorb the information just presented. Make sure to use trigger words such as "in conclusion" or "finally" so that your questioner or colleagues are aware that you have made your point and are ready for any response they may wish to reply with.
Master the Various Aspects of Verbal Communication in the Workplace
Whether your goal is to speak with more impact, create well-crafted responses in the workplace or learn how to use effective body language, we've definitely got a course for you. View our upcoming courses that will boost your verbal communication skills in no time.
If you can't make the date, we can run any open course for you In-House. Not only does In-House training bring your team together, we also work closely with you to develop a bespoke training agenda to suit your organisational needs. Contact our In-House training team on inhouse@moderngov.com or call 0800 542 9414 to find out more.