How to Manage Relationships Within Contract Management | 4 Key Tips

Chloe Martin
·
2 minute read
For timely delivery, value for money and high-quality goods or services, your supplier relationships need to be strong.
In contract management, there are often two parties involved that have obligations to meet. For those obligations to be met both parties must establish a strong and collaborative relationship. This relationship goes beyond simply signing a contract; it requires open communication, trust and a shared vision.
In this post, we'll cover why relationship management is important in the contract management process and four tips to improve the relationships with your suppliers for stronger contract management outcomes.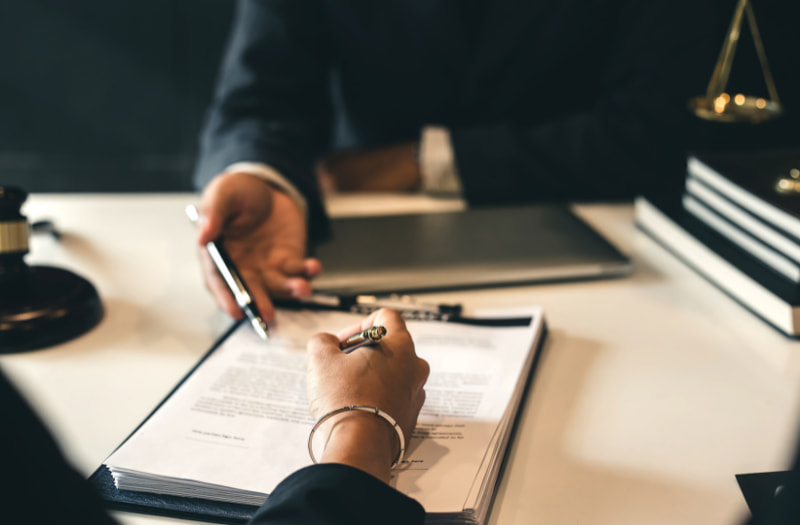 Why is Relationship Management Important in Contract Management?
It's not just about creating the perfect contract; successful contract management also means managing and maintaining successful relationships with stakeholders.
These stakeholders may include suppliers, clients/agencies and staff. Maintaining good relationships with stakeholders ensures you'll be able to successfully deliver, build and improve the reputation of your organisation.
When both parties in a contract management process have a strong relationship, it enhances the overall success of the project. It allows for better collaboration, problem-solving, and decision-making. With a solid relationship in place, both parties are more likely to meet their obligations and deliver high-quality goods or services.
What Are Relationship Managers Responsible For?
For large, high-value, complex or high-risk contracts, a relationship manager can be useful to maintain successful relationships across the different groups of stakeholders.
Relationship managers are responsible for:
Encouraging an environment of trust, openness and clear communication.

Proactively looking for ways to improve the relationship and ensure stakeholders feel involved.

Managing the resolution of disputes – resolving tensions between agency and supplier, and 'managing upwards' to ensure senior management are up to date about any conflicts before they escalate.

Establishing regular reporting procedures.

Organising training and other information-sharing activities.
4 Tips for Managing Relationships Within Contract Management
Managing and improving relationships within contract management can be a difficult task, especially with a large number of internal and external stakeholders related to the contract. Here are 4 tips to successfully manage and improve your relationships within contract management.
1. Provide clear requirements, goals and deadlines
Your stakeholders may be unsure of their own requirements, which can leave everyone feeling frustrated. Providing clear requirements, goals and deadlines at the start of the contract process ensures everyone is working towards the same thing and has a clear vision and aim, avoiding any frustrations or confusion.
2. Promote open communication along the contract process
Having open communication with your stakeholders is key to establishing and maintaining a relationship that is built on trust. It's important to communicate to all parties that there may be any delays or issues that have come up that you or your supplier are attempting to resolve.
For your staff, this means making them aware of any changes within your own processes, so they have a clear understanding of their role and the contract progress. Make sure you're aware of the types of internal communication you need to be doing in your organisation.
3. Resolve any issues your stakeholders have in a timely manner
Issues can always arise in contract management. Whether something needs to be amended or your staff may be unsure of a certain part of the contract and require assistance understanding it.
Resolving these issues in a timely manner and not leaving it till the end of the process promotes your organisation and/or yourself as accountable and trustworthy.
4. Maintain relationships after the process has ended
Relationships with stakeholders need to be maintained in the post-contract stage. This helps stakeholders feel at ease should they need to request any follow-up or have any further concerns or questions regarding the contract.
Learn how to develop effective stakeholder management within the public sector.
Want More Practical Tips and Expert Advice to Improve Your Contract Management?
Access all the insights in our new all-in-one guide to successful contract management in the public sector. Download your copy using the button below.
Chloe Martin
Content Editor
2+ years in SEO and content marketing. Striving to help public sector professionals develop their skills and learn something new through high-quality content.