Do you have the leadership skills that employers look for and that create a high-performing team?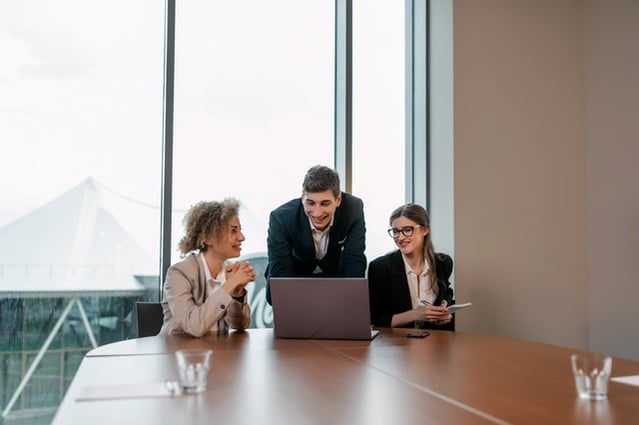 Whether you are an office manager or a project leader, all successful leaders require certain soft skills to help them positively interact with employees, stakeholders and team members.
Top Skills You Need to be an Effective Leader in the Public Sector
1. Communication Skills
A leader in the public sector is someone who inspires positive change by empowering those around them to work toward common objectives. One of the most powerful tools for doing so is communication.
Effective communication is vital to gain trust and align efforts in the pursuit of goals. When communication is lacking, important information can be misinterpreted, causing relationships to suffer and, ultimately, creating barriers that hinder progress.
If you're interested in enhancing your leadership capabilities, here are some communication skills that we believe are vital to being an effective leader:
Speak with impact
Use active listening techniques
Learn quick thinking skills
Be assertive
Use storytelling techniques when presenting
Learn editing skills
Use expression to share your ideas
Facilitate group conversations
Be aware of nonverbal communication
Learn effective presentation skills
Check out our upcoming verbal and written communication courses and book your place.
2. Giving Motivation and Being Inspirational
Leaders need to inspire their team to go the extra mile; just paying a fair salary is typically not enough inspiration (although it is important!).
There are several ways to motivate your team. For example, you may build employee self-esteem through recognition and rewards, or by giving employees new responsibilities to increase their sense of investment in the organisation.
Leaders must learn what motivators work best for their team members to encourage productivity and passion. We believe the following skills and techniques will help inspire your team:
Allow autonomy
Ask your team for their input
Assess the individual interests and differences of your team
Mentor them
Listen and be open to their concerns
Provide them with productive and challenging work
Reward your team
Set effective goals
Learn effective team-building skills
Say thank you to them!
Learn 5 ways emotional intelligence can help you become a more successful leader.
3. Culture and Strategies
When you create a culture of gratitude and recognition in your team, they will pick it up and start to recognise each other on their own. This creates a great sense of community and cohesion that motivates everyone to perform at their highest level.
So, what strategies can you implement to ensure you build a positive culture that creates an effective team?
Use Agile methodologies
Implement strategic planning techniques
Develop high-performance within teams
Ensure diversity across teams
Change management planning
By committing to developing your team's leadership skills as much as your own, and you will not only find gratitude and fulfillment, but will also lay the foundation for developing strong and effective teams.
Develop your Effective Leadership Skills and Maximise your Impact
We've got a range of courses that will help you improve your confidence and ability to think strategically, develop effective team collaboration and create a can-do team. View our upcoming leadership, management and strategy courses and secure your place.