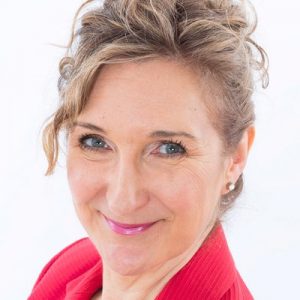 How many times have you been in a situation where you've been put on the spot during a meeting, at a work event or even in your personal life? For many professionals, the thought of having to remain composed under pressure and react quickly is a daunting prospect.
The ability to think on your feet and respond effectively to quick-fire questions is an invaluable skill for building credibility in the workplace and beyond.
Quick Thinking is an emerging communication skill that more and more professionals are discovering, to help them get ahead in their career and handle difficult situations on the spot.
For this reason, Understanding ModernGov have a number of dates available on our popular one-day training course, 'Quick Thinking'.
We caught up with Jo Clift, our Communications Specialist and the course trainer, to get the lowdown on what exactly 'Quick Thinking' is, and how it can help you progress at work.
What is Quick Thinking and why is it a valuable skill to have in the workplace?
Quick Thinking is about how we deal with situations where we know what we want to say, or what we need to say, but can't find the right words or put our thoughts together clearly enough to make an impact. The point is that when we are relaxed (e.g. at home), most of us find this easy. But in situations where we feel under pressure or on the back foot, this becomes more difficult.
At work, this tends to hold people back. They end up saying 'yes' to things when 'no' or 'maybe' would probably have made more sense, or not explaining things properly – particularly to managers – because they feel backed into a corner, or under pressure in a meeting.
Could you tell us how this skill has helped you personally in your career?
I used to be a Press Officer at the Cabinet Office, dealing with journalists all the time and having to think on my feet every day about what I was going to say, and what I had to avoid saying! At the same time, I was advising Ministers about what they should/should not say in interviews so there was a lot of being in the moment and making very quick judgement calls.
How is Quick Thinking a trainable skill rather than a natural ability?
It's like a muscle. The more we practice the tools and techniques, the easier it becomes. Also, most people can do this naturally when they are relaxed, so on the course we look at how to deal with stressful situations whilst staying in charge emotionally. Sometimes it's also about understanding why the situation is so stressful, and we look at this too.
Some people do have this as a natural ability, and others have to develop it. Or we have the ability as children, but lose it along the way. Also, some of us are naturally more introverted, but have great ideas and need to find ways of communicating them in environments where there are a lot of louder and more assertive people.
Who should attend Understanding ModernGov's Quick Thinking course?
Anyone who feels they would like to be able to be more spontaneous at work, especially in meetings or with senior stakeholders when we can start to feel more defensive and less able to access what we want to say. It's good for people who have to construct arguments quickly, or tailor different messages for different audiences. I was also struck on a recent course when a couple of delegates said 'I want to be able to bring my whole self to work', so we worked on how they could do more of that.
What are the key outcomes delegates will take away from the day?
It's quite a practical course. Delegates choose situations that they find challenging, and get the opportunity to work on them during the day. We look at specific techniques for staying calm and for dealing with difficult situations where you are under pressure. Also there are lots of practical tips for how to respond in the moment. My aim is to give delegates more confidence.
Want to find out more?
If you would like to discuss any of the details you have read in this blog; including our 'Quick Thinking' training course, please contact us on 0800 542 9440 or email enquiries@moderngov.com.
You can view all the available dates here.
Can't make the date?
We can also run this course for you In-House, at your organisation or a venue of your choice, on a date to suit you. Bringing your team together for a group training event is a great team building exercise, and we work closely with you to develop a bespoke training agenda that is completely tailored to your organisation's requirements.
Contact our In-House training team on InHouse@moderngov.com or call 0800 542 9414 to find out more.
Get involved in the conversation!
What is your experience of using Quick Thinking in the workplace? We'd love to hear from you. You can tweet us using #UMGTraining @UModernGov.