5 Quick-fire Ways to Improve Your Copywriting Skills

Chloe Martin
·
2 minute read
All organisations have to meet the needs of a diverse and expansive range of people, from beneficiaries, stakeholders and elected members to the general public.
Each audience group has its own culture and therefore needs to be addressed in a tailored writing style to get the best possible result.
Effective and clear copywriting skills are often overlooked which can have a huge impact on positive results or actions.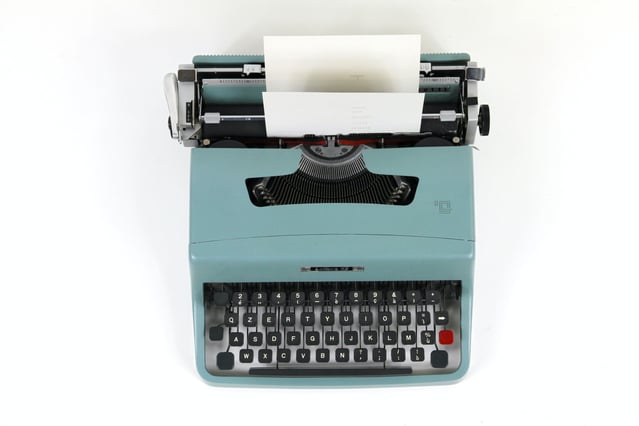 To help you overcome this, we have put together our best quick-fire ways to improve your copywriting skills in no time. This means less time worrying about your writing ability, and more time driving engagement and achieving your desired outcome.
5 Quick-Fire Ways to Improve Your Copywriting Skills
1. Cut Out the Jargon
If you want to make a quick impact, less is more. Keep your language so simple and clear that anyone can understand, even those who don't come from your field of work or expertise. Sometimes a little terminology is unavoidable, especially in the public sector, but in these cases, be sure to explain confusing terms and never use acronyms without telling the reader what they mean!
Desktop editor, Hemingway Editor, is a helpful tool to use for reviewing, structuring and editing your copy. A bonus tip: the average adult reads at grade 9 level, so aim to get your copy to this level of readability so everyone has the best chance of understanding.
2. A Clear Call to Action
From the start, be clear about what you want from the reader and let them know what they can get from you. The call to action should tell the reader exactly what to do next and should never leave them confused.
3. Always Write With Your Reader in Mind
Before you start writing, be sure to know who your target audience is and what they need from you. Do you have a solution to a common problem among your readers? Depending on the purpose of your copy, the overall aim should be to inform the reader about what they want to know in an engaging way.
Discover how to create more effective written content for the public sector.
4. Edit More Than Once
When editing, aim to be ruthless with your own work. If a word or sentence does not add anything for the reader or what you are trying to say, delete it. This can be tricky to do for your own work, especially if you are passionate about the topic, but getting another pair of eyes to look over your writing can make a world of difference.
5. Seek Support and Development
Whether you read blogs, watch YouTube videos or attend interactive courses, staying up to date with the latest advice is essential to generating persuasive copy. After all, readers are constantly changing the way they interact with copy, so putting in extra time to understand your reader will certainly pay off.
Boost Your Writing Skills with Our Expert-Led Training Courses
We've got a range of Marketing & Communications courses that will equip you with the tools needed to plan and create confident and persuasive writing for specific public sector audiences.