Agile Project Management Tips with Steve Browne

Lillie Fulton
·
2 minute read
Whether you're new to project management, or you have prior knowledge of the field, every Project Manager should know about Agile.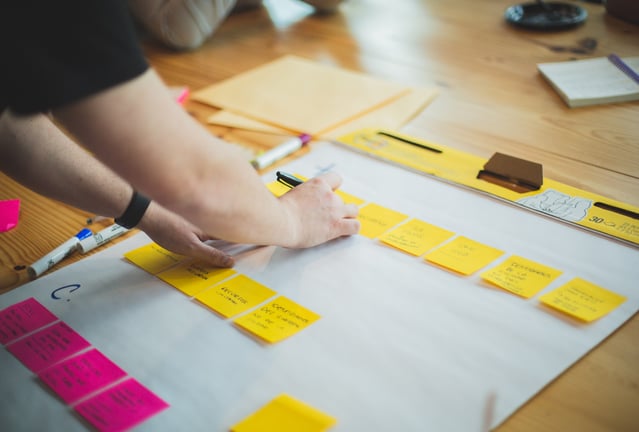 Agile Project Management Q&A with Steve Browne
Q1: What are the current challenges of project management in the public sector which makes Agile a valuable tool?
Agile is designed for a rapidly changing environment where results are needed quickly. The public sector is undergoing almost unprecedented change and Agile is a tool to help manage that change.
It focuses attention on what is essential and allows limited budgets to be applied in a way that delivers the most relevant results. It allows benefits to start flowing sooner so that it is easier to cost-justify projects because they start paying for themselves sooner.
"The public sector is undergoing almost unprecedented change and Agile is a tool to help manage that change."
Q2: How does Agile differ from other project management methodologies?
Instead of designing a whole solution up front and then attempting to deliver it, Agile starts with a simple solution and uses feedback to decide how the solution should evolve. It allows projects to truly fix budgets and timescales.
The aim is to deliver what people need rather than what they initially thought they needed. It does this by closely involving stakeholders throughout the project instead of just at designated points.
Discover how we are influenced by an organisation's culture.
Q3: What do you find are the key benefits for managers who take the AgilePM qualification, both individually in terms of personal and professional development and the impact it has on organisational culture/behaviour?
Agile is a different way of thinking about projects. It demands a different style of working and maximises a manager's interpersonal skills. It is another tool in a manager's toolbox for them to use on appropriate projects. The AgilePM qualification tapped into a pent-up demand for a management view of Agile.
Although Agile has been around for more than two decades it is now coming of age and organisations in both the public and the private sectors are embracing it. Organisations are changing their structures and cultures to become more Agile. A recognised Agile qualification adds value to managers in these uncertain and changing times.
"It is another tool in a manager's toolbox."
Q4: What is your training style - how do you deliver your training programme to ensure delegates get the most out of their learning experience?
My goal is for everyone to walk away from a course with the best understanding I can give them. Good courses need to include discussion, debate and exercises so that the learning can be put into context. It's not just about passing an exam, it's about knowing how to use Agile.
I use examples from my own experience and that of others to illustrate points and I try to use everyday language and illustrations. I want people to enjoy the course and feel that they have benefited.
Discover more about what you could learn from our Agile Project Management training course.
Learn More About Keeping Your Team Engaged and Organised
We've got a range of Policy & Project Management training courses that will help motivate your team through business culture, how to help employees manage stress and more. See our upcoming courses and secure your place today.