What is Agile Working? The Benefits and its Success in the Public Sector

Kathryn Williams
·
6 minute read
'Agile Working' is a relatively new concept within the modern working world and has become somewhat of a buzzphrase in recent years. This method of working is a direct response to the rapidly changing market, especially following the COVID-19 pandemic.
Over the past few decades, agile working has been trialled and used by numerous private sector organisations, and now public sector organisations are increasingly seeking to onboard agile working strategies to quickly adapt to these changes and technological breakthroughs to better serve the public and adjust to ever-changing dynamics.
A study undertaken by BCG revealed a remarkable uptake of agile working globally, showing that nine in ten public sector agencies are now using some form of agile. And those that have implemented agile successfully, have managed to "deliver services up to 50% faster and improve citizens' satisfaction by up to 25%."
This article will cover what the term 'Agile Working' means, some key features and benefits, and finally the possibility of agile working becoming a norm within the public sector.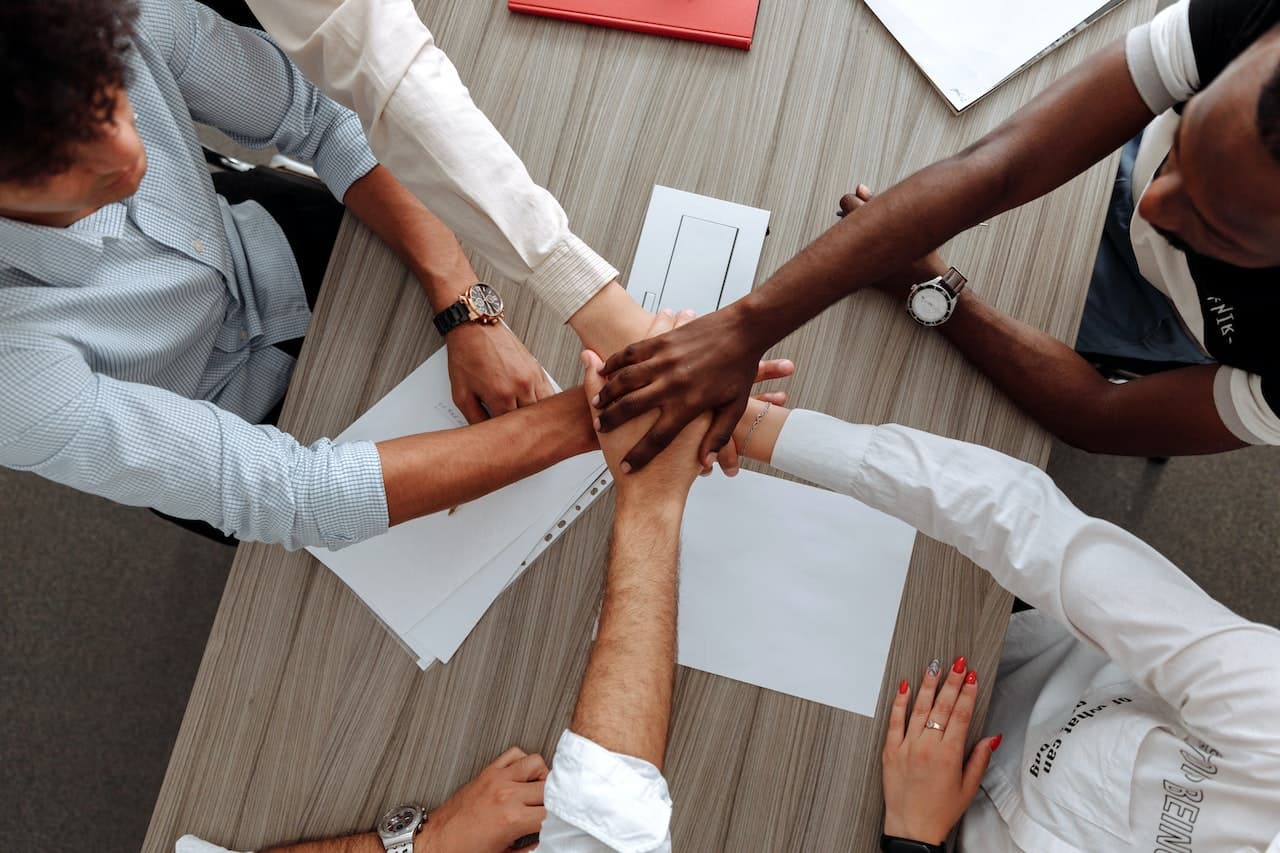 Contents:
What is Agile Working?
The term 'Agile Working' often refers to a dynamic work environment that replaces traditional methods of working with freedom and flexibility for employees. They are given the opportunity to work in their preferred method to encourage their most efficient and productive work.
Collaborative, interactive, and modern varieties of workspace and methods are key features of an agile working environment. These spaces are implemented to fulfil multiple working styles to encourage employee productivity and engagement to result in efficient working and ideally better results for your organisation. To be perceived as completely agile might be unrealistic for public sector organisations given the internal and external factors that come into play, but by adopting some agile traits, organisations could view changes as opportunities, not as pitfalls.
What are Some Key Features of Agile Working?
An agile work environment can come in many different shapes and sizes but share the common goal of creating a progressive work environment that can adapt to current demands and changes in the market, both through their ethos and physical working environment to gain the best results.
5 Examples of Agile Working Features
1. Breakout Areas
A breakout area is a designated space in the office open to employees that is separate from their usual working area. It is presented as a very casual and informal space and can be used for many functions, such as holding informal meetings, taking a break away from the desk, collaborating with colleagues or even just eating lunch.
2. Flexible working
Agile working utilises flexible working, a more lenient approach to working hours that enables employees to work around their own needs. They usually consist of flexible start and finish times and working from home opportunities. The goal of flexible working is to improve work-life balance, employee well-being and overall job satisfaction.
During the pandemic, public sector organisations were encouraged to invest in the latest technologies to give employees the means to work from home. Today, a significant percentage of workers continue to work from home, either completely or under hybrid-working schemes due to the positive impact it has had on employee wellbeing.
Discover how flexible working is the Top Employee Benefit of 2022
3. Organisational Structures
When implementing the agile methodology, a new paradigm is often built, which includes a reformation of the organisational structure amongst the company and often moves away from a traditional functional top-down hierarchy.
A key attribute of agile organisations are cross-functional teams. These consist of a group of people with a variety of expertise who come together to achieve a common goal. It typically includes employees from all levels of an organisation to efficiently complete a project. This method has been successfully used in the private sector for many years to develop innovative products, but this method of collaboration holds great potential to boost productivity within the public sector.
The public sector has long followed a hierarchal approach and culture, making alternative organisational structures difficult to transition to, but slowly more organisations are taking on different structural dynamics for a more positive company culture.
4. Effective Organisational Culture
Agile working is all about the people. From those who use it internally, to those who are positively impacted by it externally. To activate agile in a workforce, the culture needs to show the benefits from the top downwards. If managers know how to manage change and use it as an opportunity, those below will see the benefits of this and aim to implement the same.
What are the Benefits of Agile Working in the Public Sector?
1. Increased productivity and engagement
The adaptable nature of agile working ensures that team members are given the opportunity and resources within their workplace to excel. Providing team members flexibility with their method of working allows them to work in a way that is comfortable for them, the aim is that they will produce higher quality work at a faster pace.
Everyone works better in different environments, so why not apply that to the workplace? Shared workspaces for collaboration or private in-the-office, or work-from-home opportunities, are both examples of how organisations can provide opportunities for employees to work in the best way to optimise their productivity.
2. Employee Wellbeing
The standard, in-office or on-site job can be demotivating and have a negative impact on productivity and employee wellbeing. The flexibility of agile working helps employees gain a better work-life balance and enables them to manage their working day around personal priorities.
Learn how work burnout can affect your employee's well-being and how you can prevent it
3. Better Serve the Public
For public sector organisations, success is based on how well the public has been served. With agile working, public sector organisations will be better prepared to respond faster to citizens' changing needs. This will ensure a more consistent and faster decision-making process, as well as promote quality services and tailored solutions to meet the public's needs and expectations.
4. Recruitment and Retention
When it comes to recruiting and retaining extraordinary talent, it is inevitable that brilliant minds want to work in a stimulating and exciting work environment where they can display their talent.
A workspace that offers more than an allocated desk is ideal for collaboration and presents a more relaxed environment. This will positively impact the company culture, making it a more exciting and engaging place where people will want to work and stay in.
Discover more Effective Recruitment and Retention Strategies on our virtual course.
5. Improves Ability to Manage Change
Agile working isn't just about making sure employees are comfortable with when and how they work, it's also about continuously improving the processes that make up effective and efficient work when change comes. Agile is all about changing mindset, which we admit, is quite a tricky task. But by learning how to view change as an opportunity, not a threat is a great way to improve the way we work.
Could Agile Working Be Successful Within the Public Sector?
Many public sector employers have noted that after implementing agile working into their organisation, their employees seem more engaged and happier with their work, noting the endless benefits of saving on travel costs, improving work-life balance, boosting productivity, and helping to recruit and retain a more diverse range of talent as the location is not imperative.
Agile working within the public sector can also come with its fair share of challenges, for many in positions of public trust, the application of unfamiliar risk is a strong deterrent to trying new methods like agile.
Certain characteristics of the public sector can also make it a difficult fit for the agile model. For example, public sector budgets tend to follow longer time horizons rather than quick and efficient agile methodologies, and the hierarchical structure and ways of working can also make implementing agile methodologies, such as flat organisations and fast iterations, difficult.
However, many agile principles have been successfully implemented in many areas of the public sector. In the NHS, homeworking has become a norm for those who can, which also enables employees to work on the move by carrying out assessments in patient/service user homes. Certain Police forces have also implemented location-based flexibility but have also designed more modern and efficient workspaces to support the nature of work being undertaken, such as quiet areas, or collaborative workspaces or working from another police site.
Our Final Thoughts
Agile Working is constantly challenging traditional working methods and how we view a professional work environment. It is increasingly becoming more common amongst various public sector organisations and teams. Although it may come with its challenges like most things, the success of an agile working environment is highly dependent on good structure and management. With correct management, office space and communication, an agile work environment can be a highly productive one with endless benefits and remarkable results for your organisation.
To be completely agile may be challenging and seem unrealistic for many public sector organisations, considering the internal and external factors involved. However, with the help of visionary leadership, core principles of agile can be applied and integrated into public sector organisations to improve performance and productivity and create better experiences for the public and team members.
Discover What Agile Courses We Offer at Understanding ModernGov
You can learn more about what it takes to develop a successful Agile team at your organisation by joining one of our highly interactive and expert-led courses. Click the button below to get started.
Kathryn Williams
Marketing Assistant
1+ years experience in marketing to the public sector. Passionate about bringing the latest expert-led courses to the forefront for public sector professionals looking to develop their skills.