Why Flexible Working is the Top Employee Benefit of 2022: LinkedIn Global Talent Trends Stats Revealed
Understanding ModernGov
·
3 minute read
Whether your employees consist of a parent who wants to balance caregiver responsibilities, a graduate who wants to develop their skills outside of work or a frontline worker who deserves a level playing field, 2022 is the year of flexible working.
Times have changed and are still changing.
Employees want to move beyond traditional fixed working hours. They want working hours that suit their personal needs – and rightly so.
Today, we'll cover exactly why flexible working is the top employee benefit of 2022 and what it means for you as a Learning and Development Professional.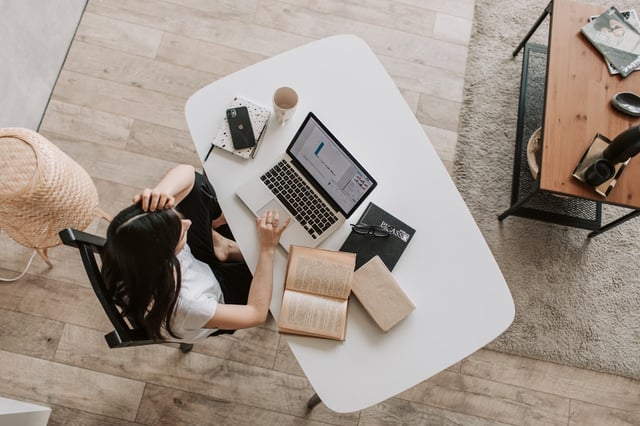 What is Meant by Flexible Working?
Power to employees.
Flexible working is all about giving employees the chance to choose their working hours and when they do them to suit their needs. Flexible working is often used to describe working hours that don't fit the traditional full time five day working week.
Before we dive into why flexible working is so sought after by employees, let's clear up some typical flexible work patterns you may have come across:
Flexitime
Part time
Working from home (WFH)
Staggered hours
Annualised hours
Compressed workweek
Learn more about the different types of flexible working and what they mean here.
Why is Flexible Working so Sought After?
Times of the traditional 9-5 are changing. Employees look for organisations that take active steps to provide the benefits that flexible working brings – there's plenty of them!
As new generations enter the workforce and old ways get refreshed, flexible working is something many employees look for. Here's some benefits to help you understand why:
Promotes a healthy working style
Increased productivity due to trust
Reduced burnout and work-induced stress
Higher job satisfaction and well-being
But what about benefits for employers? Here's some of those too:
So, What are the Stats?
The LinkedIn Global Talent Trends Report 2022 has revealed that when employees are satisfied with their organisation's time and location flexibility, they are 2.6x more likely to report being happy and 2.1x more likely to recommend working for the organisation.
When it comes to employers, flexibility is also quickly becoming a key proposition. There's been an increase of 83% of job posts that mention flexibility since 2019, and a 343% increase of more mentions of flexibility in company posts since 2019 too.
This report also tells us that there's a 35% increase in engagement with company posts that mention flexibility – crazy right?
And when it comes to where this increase in engagement comes from, Gen Z are the ones to look for. Gen Z are 77% more likely to be engaged in a post mentioning flexibility compared to the average company post. Millennials are also in on the action with a 30% increase.
What Does This Mean for You as a Learning and Development Professional?
Since the COVID-19 pandemic, remote working has become the new normal. This had led to more than 500 C-level executives (surveyed by LinkedIn) in the UK and U.S. to make active steps to change their workplace policies to offer greater flexibility.
This is all well and good, but the trick is to ensure you have established an effective hybrid workforce. This can require careful planning to ensure employees feel connected to their colleagues, are productive at home and are treated as equals no matter where they work from or how flexible they are.
Now employees have shown they can be trusted to get the job done remotely or in hours of their choosing, give employees greater control over how and when they work with their own schedule.
Having a feedback culture is one of the best ways to hear what your employees have to say. Here's how you can build a successful one.
Three Ways to Make Sure Your Organisation Continues to Thrive with Flexible Working
Work with employees to set boundaries
Before, taking breaks was seen as bad or an insight into how little you've worked or achieved. But now, employees are beginning to understand the power of taking breaks, making clear boundaries and a balance of life and work.
Want to learn how to manage stress at work? Here's a guide for employers.
Place a greater focus on results, not hours worked
It's time to remove the potentially unhealthy workplace culture of 'whoever works the longest must have the best work or results.' The hours spent at your desk shouldn't be a sign to how hard you have worked. If your employees can achieve great things and meet deadlines in hours that suit them then your organisation will see a big positive impact on the culture.
Create a level playing field for all employees
As there's many roles in the public sector, it's important to think about your organisation, each department, team and employee carefully when it comes to offering flexible working. Allow them to have their say on what's offered to them. Take frontline workers for example. As they don't have the opportunity for remote working, offer them flex-time arrangements – e.g. four day working week or staggered shifts.
The All-in-One L&D Handbook You Need to Thrive at Flexible Working and More
Whether introducing a flexible working policy is your main concern, or you want to learn how to make sure your employees feel heard in a positive culture, this handbook has got all the tips and techniques you need to help your organisation succeed at L&D.
Click 'Get Access Here' to start downloading your free copy.