Making Data-Driven Decisions in the Public Sector to Provide Stronger Services

Kathryn Williams
·
6 minute read
Data is at the centre of all decision-making processes in the workplace today.
Data is utilised within the public sector for a variety of different purposes. There is an increasing demand for speedy and efficient services and this is all aided by the use of data.
In this blog post, we will cover what public sector data is and how it can be used to support data-driven decisions. As well as any unique challenges that could impact improving public sector services with data.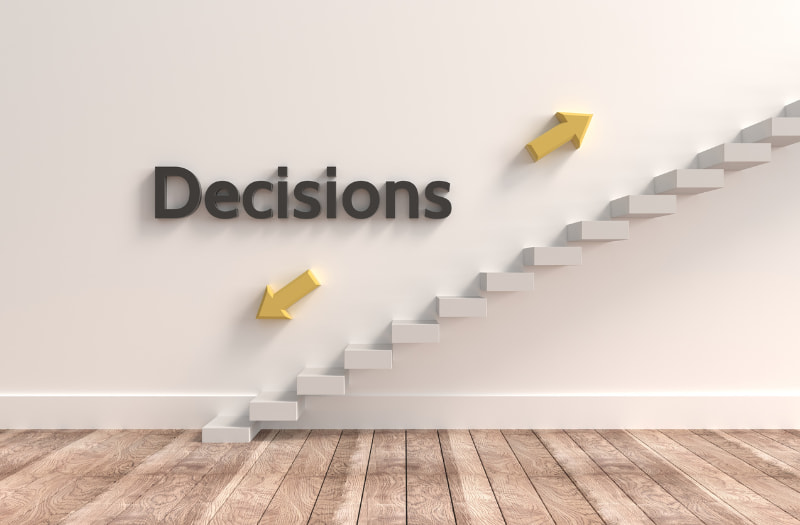 Jump Straight to:
How are the Government Currently Using Data?
Public sector data refers to the information lawfully collected by public sector bodies, such as:
Central/Local government departments

Schools/Higher Education institutions
Every time citizens pay their taxes, sit an exam, or visit the GP etc., data is collected. This data is used to help understand user needs and services. This helps them operate more effectively and data-driven decisions can then be made based on these results.
Are the Public Sector Doing Enough With its Data?
The fundamental function of data within the public sector is to use it to help the most vulnerable people in society. This is especially the aim of local government and housing organisations. This data provides frontline organisations with the relevant information they need. Ultimately, this identifies exactly who requires support and what kind of support is needed.
However, old-fashioned approaches to data sets have limited potential when it comes to their effectiveness in helping those in need.
'We don't have the data' Deven Ghelani, founder of Policy in Practice says. For example, the Family Resources Survey measures different markers of poverty across UK households. The sample is too small (20,000 households) to make highly accurate conclusions from it.
The most effective way to accurately inform data-driven decisions within the public sector is to share data from different sources. However, there are a few cultural and relational difficulties that emerge when trying to get institutions to work together. Siloed approaches, for example, is a barrier as data is not being widely shared, putting limitations on the value of data.
Four Ways the Public Sector Can Make Data-Driven Decisions to Provide Stronger Services
In September 2020, the UK government introduced the UK National Data Strategy. This set out their ambition to 'unlock the power of data' within the public sector.
It sets out a framework for how we approach and invest in data to strengthen our economy and create future opportunities. The aim is to 'revolutionise the public sector, creating better, cheaper and more responsive services'.
With that in mind, here are four methods to help inform data-driven decisions:
1. Data Sharing
Data sharing is a practice of communication between organisations which allows access to a more extensive data pool. It brings more valuable insights, helps make more data-driven decisions and improves an organisation's data structure.
Public sector bodies will share data with each other for numerous reasons. This includes: to help detect fraud, identify vulnerable people, or build infrastructure.
Wider sharing of public sector data across sectors was acknowledged during the recent Spring budget in March 2023. It referenced Sir Patrick Vallance's Pro-innovation Regulation of Technologies Review. This recognised the need to improve the integration of public data assets to support services.
The budget included several digital transformation commitments for the public sector. £30.4 million from the 'Shared Outcomes Fund' will go towards public service projects such as:
The availability of digital resources, such as healthcare apps

Improving the digital strand of the 'Midlife MOT' online support service to help people be financially ready in advance for retirement

The integration of digital tools such as JobHelp into the process for universal credit claimants
2. Open Data
Some public bodies will make their data open and available for anyone to access. TFL for example do this. Deloitte estimated TfL's open data has helped generate annual economic benefits and savings of £130m a year for the London economy.
In 2013, a Government-commissioned assessment of public sector data estimated the value of open data to be £1.8 billion.
3. Data Analytics
Data analytics is the backbone of utilising data and drawing actionable insights to help inform business decisions. Data-driven decisions can help reduce crime, lower traffic congestion, improve the environment and provide more efficient services for the public. There are four different stages of data analytics, these include:
· Descriptive Data Analytics
This addresses basic questions of "how many, when, where, and what." It essentially describes what has happened over a certain time.
· Diagnostic Data Analytics
Focuses on why something has happened. Diagnostic analytical tools will motivate an analyst to identify the root cause of a problem.
· Predictive Data Analytics
This is used to identify trends, correlations, and causation. It works to identify what is going to happen in the near future.
· Prescriptive Data Analytics
This is all about action. Following predictive analytics, prescriptive analytics guides the decisions and actions that should be taken.
4. Big Data
Big data refers to high-volume, complex, and hard-to-manage data. Across the public sector, large quantities of data are collected while running public services. This ranges from issuing passports and driving licences to running the NHS and managing welfare payments. It is how this data is handled which makes it valuable.
Big data analytics or macro tools are generally used by data analysts to help identify patterns, correlations, or market trends. This helps organisations make informed, data-driven decisions that lead to more efficient operations.
5 Barriers to Making Data-Driven Decisions in the Public Sector
The advanced usage of data in the public sector is increasing every year.
Innovative growth strategies (e.g. UK National Data Strategy) encourage the public sector to utilise data in order to drive new growth.
However, there are significant technological and cultural barriers present for some public sector organisations. These delay the progress of embracing effective data transformation. Here are a few examples of the barriers present:
1. Data Storage Methods
According to Nesta, there are common data quality issues within the public sector. This includes records being only recorded on paper, records being digitised but in difficult-to-analyse formats such as PDF. Records being recorded inconsistently, such as different abbreviations. And records being unknowingly duplicated.
Another issue is that public sector organisations tend to store thousands of records. These have been collected over time and can be hard to search for. As a result, individuals may not be informed about what useful data is held by other teams. And, as a result, relevant information that other services obtain goes undetected, preventing more accurate data-driven decisions.
2. Outdated Infrastructure
According to a NetApp survey, 56% of public sector leaders believe their data is currently being stored on an infrastructure that is not fit for purpose. 47% believe that they will need to spend more on technology to support digital services in the future.
Creating a data ecosystem map will help your organisation understand how exactly data creates value. And also help to plan and visualise a data ecosystem.
A 'data ecosystem' refers to a collection of infrastructure, analytics and applications used to analyse data. These in hand provide organisations with data that they use to understand their customers. In turn, this helps them make better marketing, pricing, and operational decisions.
A data ecosystem map, according to the Open Data Institute can be used to:
Collaborate with other stakeholders for organisational/ecosystem change

Explore new sources of data to improve internal operations

Exploit existing data flows to drive new services or improve existing services

Inform a project to build a data-enabled service

Identify where changes are needed and what effects they might have
3. Not Using Enough Cloud
To become a data-driven organisation, cloud migration is critical. The benefits include reducing costs, enabling data sharing and supporting hybrid workers. Currently, only 30% of public sector leaders have adopted the government's Cloud First approach.
We are increasingly seeing organisations label themselves as 'cloud-appropriate'. This shows support towards digitised public services, and over time more public sector organisations are migrating entirely to the cloud.
4. Digital/Data Skills Gap
As revealed in the UK government's data skills gap report, 234,000 data-related roles are presently unfilled. A Netapp survey also reveals that 65% of public sector leaders believe that digital upskilling is urgently needed. This is essential towards helping organisations achieve their digital transformation goals.
Ensuring that public sector workers are data-savvy will help increase data-driven decisions being made. As well as senior leadership investing in a modernised infrastructure.
5. Not Enough Data
There are significant gaps when it comes to data in certain areas of the public sector.
For example, the Family Resources Survey collects data regarding the incomes and living circumstances of households and families in the UK. The sample size has often been criticised for being too small (20,000 households). This prevents gaining an accurate understanding of what is going on and making data-driven decisions to inform and evaluate policies.
Learn How You Can Utilise Your Organisation's Data with Our Strategy & Planning Courses
Check out our Strategy & Planning courses to learn more about the importance of data. Also, learn how it can be used effectively to make data-driven decisions for your organisation. From Effective Business Process Mapping to Effective Strategic Thinking and Planning, there is plenty to learn.
Kathryn Williams
Marketing Assistant
1+ years of content, social media, and email marketing. Endeavouring to bring the latest, expert-led courses to the forefront for public sector professionals looking to develop their skills and learn new ones.