The Future of Women in Leadership
Understanding ModernGov
·
2 minute read
Professional women have been deeply affected by the Covid-19 pandemic in the past year. Even though, several studies have shown that female-led countries have handled the pandemic far better while, at the same time, bias against women in power still persists.
So, what have we learned in the past year about the future of women in leadership? And what can we do differently from now on?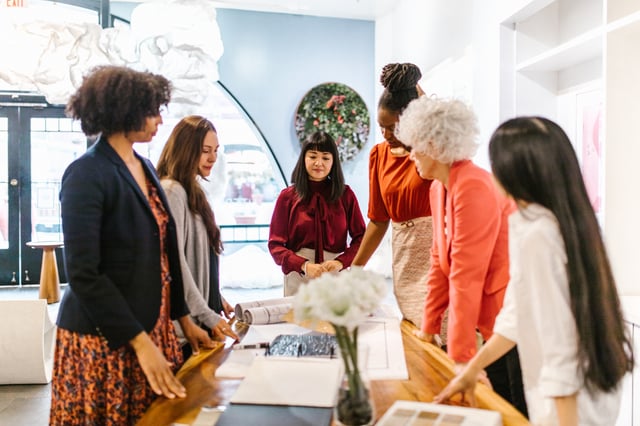 Expectations and Realities of Women Leaders in the Public Sector
Women's career opportunities seem greater today than ever before, as they make up for more than half of the public sector's workforce in the UK. Yet, women remain underrepresented in positions of power and have been disproportionately affected by the pandemic, as millions have lost their jobs or left the workforce.
Not all organisations are committed to hire more women into leadership roles and they also often fail to recognise that women still face systemic disadvantages, even more so in the past year. 
But several actions can be taken to ensure that women have as many opportunities as men to step up from now on.
1. Share Success Stories to Emulate Young Talents
First and foremost, it is important to share success stories of women leaders to inspire younger talents. It gives women that just started their careers the opportunity to emulate their behaviour and identify with them. Additionally, role models have been proven to counteract gender bias against women at the workplace and improving confidence in their capacities. 
Related: 5 Golden Rules for Women in Leadership
2. The Importance of Mentoring and Coaching
Women leaders also need to undertake their role as mentors to young talents. 
According to the Harvard Business Review, women who are being promoted have had mentors earlier in their careers. These allies in more senior roles often played a defining role in making sure they had opportunities in the first place. In that aspect, it is as important for men to create an inclusive and fair working environment as it is for women to create a network to support each other.
3.
Join a Network
All of this comes to the point of giving women leaders and younger talents the opportunity to network. Providing a platform, digital or face-to-face, where women can share advice, insights, and experiences allows them to increase their reach and impact to become the leader they envisioned.
What we do to Help
Although this blog cannot solve bias against women in leadership by itself, we do take our role in boosting the presence and impact of women in leadership roles seriously. If you are interested in meeting like-minded professionals, we have two long-standing course that have helped hundreds of other female public sector professionals to improve their confidence at work.
Women in Leadership
Want to develop your leadership style, learn to react to opportunities and gain practical tips to influence your team? Join other female public sector professionals from across various organisations on our Women in Leadership course to understand potential barriers you need to overcome and how to get there with success.
See the next available date here and read the full agenda.
Confidence Communication for Women in the Workplace
Whether you want to increase your creditability, power or impact through communication at work, we've got the expert trainers and knowledge to help you do all three. The aim of this course is not to tell you to correct your communication "weaknesses," it's to help you make changes to subconscious communication behaviours that can undermine your confidence and knowledge at work.
Learn more and view upcoming dates here.
Over to You
If you think that this sounds beneficial either for yourself or for a colleague, get in touch to have a chat or make a booking. We would love to hear from you. If you would like to learn more about these training days or would like to book your place, please call 0800 542 9440 or email enquiries@moderngov.com.