What Makes a Good Report? 3 Effective Reporting Writing Tips

Chloe Martin
·
2 minute read
Have you ever read such a good report that it made you stop in your tracks?
If the answer is no, we're about to teach you how to write one.
Reports don't have to be boring. They can all follow a similar structure but there are key elements that make up a good report.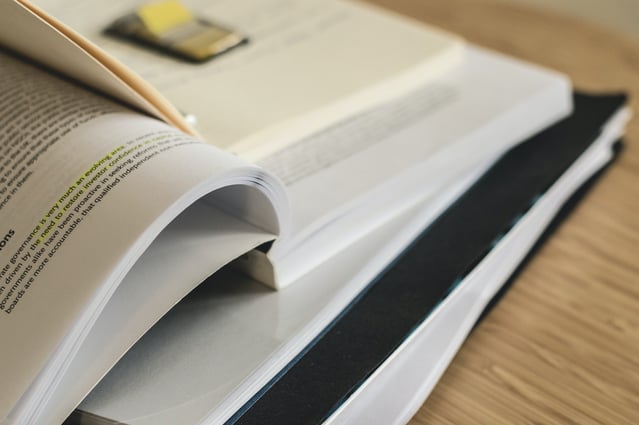 In this article, we'll outline what makes up a good report and we've included 3 effective report writing tips just for you too.
1. Define Objectives
First, take some time to think about the purpose of the report. Do you need to describe, explain, recommend or persuade? Having a clear purpose from the outset ensures you stay focused, making it easier to keep your reader engaged.
Choosing objectives can be tough if you've got a lot you want to cover in one report. Report writing training courses are great for this as they teach you how to target your writing to an audience while keeping your copy clear and concise.
See our upcoming written communication courses and book your place today.
2. Structure for Success
When writing reports, your job is to make it easy for the readers to find the information they want. The structure is undoubtedly the most important part. To write reports that deliver maximum impact, we recommend the following order of presentation.
Title or title page.
Contents list if the report is on the longer side.
An abstract for formal reports, such as scientific research. At its core, it's a summary and shouldn't be more than 120 words.
The introduction should be brief and answer any questions such as topic, the reasoning for the report, background and methodology.
Discussion is the main body of the report and should be clearly organised. Few readers will read every word of this section. So start with the most important part when writing each paragraph.
The summary and conclusions need to be brief. Sometimes you might have to combine the summary, conclusions and recommendations and circulate them as a separate document. This is so people can get the information they need without having to read the whole report.
The appendix is for readers who need the materials to study the report in depth. Relevant charts, sources and tables should go in the discussion where readers can use them. But if they'd disrupt the flow of the report, you can put them here instead.
If you use clear headings and have a full contents list at the start of the report, you should find this is enough to show where each part begins, and ends and to cross-reference if necessary.
3. Tailor to Your Audience
As with any public sector writing, you need to keep your audience in mind the entire time. You know your service area or department inside and out, but the reader may not. Always make sure you use simple language and explain complicated policies.
Using active voice (where possible) rather than passive can be incredibly captivating. Instead of a decision has been taken to', write 'we have decided to'. It's clear and engaging and it'll resonate with the reader so much more.
Want to find out more about report writing courses? See what you could learn.
Writing More Effective Content in the Public Sector Starts Here
Report writing is just one of the styles you'll need to adapt your writing to. There are also briefs, complaints, taking minutes and more.
So, we've combined all this useful information in one easy-to-access guide and added some extra tips for sharpening up your copy.
Click below to get your free copy.
Chloe Martin
Content Editor
2+ years in SEO and content marketing. Striving to help public sector professionals develop their skills and learn something new through high-quality content.