"Fake News" – The Challenge in Digital Safeguarding in 2022
Understanding ModernGov
·
3 minute read
The internet represents an opportunity for learning, connecting and sharing with people all over the world.
But how do we ensure we are safe when doing it? Especially when there are companies advertising fake, untrue news?
We'll answer that question in this post.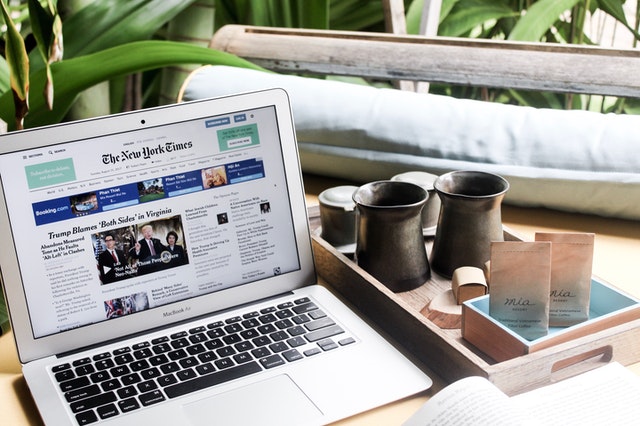 What Actually is Fake News?
It all started in 2016. Fake news became the most-used buzzword after large tech companies and leading figures in global politics - most notably, President Donald Trump - continuing to make reference to this now highly important phenomenon.
The publication of disinformation and fake news is still on the rise, and it shows no signs of stopping now. Fake news can have real-life consequences which can impact anyone, from young internet users to adults unaware of showing signs of fake sources.
But, as we are busier than ever and our attention spans are shorter, we spend less time checking reliable sources unlike we used to.
Is Fake News More Prominent in 2022 than in 2016?
There is no set answer to this, but likely, yes.
With the pandemic causing people to conduct a greater search for trust when it comes to news information or updates, fake news is at the forefront of digital safety in 2022.
When the internet and digital skills are used effectively, they can be an invaluable tool to education and public sector professionals, connecting with us and providing an encyclopedic style access to materials and information to expand organisational service delivery and opportunities.
But, we simply can't escape its influence.
How Does Fake News Grow and Spread?
Fake news often arise through the growing influence of social media and its ability to provide up-to-the-minute news.
The democratisation of media which allows anyone the opportunity to be a "journalist" and find "the latest scoop" is fascinating, but also means that young children and anyone exposed to this news must develop the critical thinking skills to analyse and judge the truth and accuracy of stories or information online.
Some of the most common challenges encountered when it comes to fake news includes...
Misinformation: It is easy to generate high quality digital content, including editing or misusing images and videos to create credible fake news. Some fake news stories and sites are so "real" looking that even journalists can be misled.
Viral trends: Sensational news travels fast on social media. Driven by likes and shares, "clickbait" headlines draw people in and are not always what they seem.
Information overload: The sheer volume of conflicting information can make it hard to identify high quality information.
Targeting and profiling: Content appearing on social media newsfeeds is targeted based on who you follow and your interests, but this profiling can reduce exposure to different perspectives. Sometimes people actually choose to ignore views that are not in line with their own.
Fake news is big money: Fake news can be a money-making business with clicks driving advertising revenue. This means some people deliberately create viral fake news stories for financial gain.
Social media can be a positive and impactful place for any organisation. Discover the benefits of social media for the public sector in a post-COVID world.
According to an Ofcom report, certain elements of webpages have a direct effect on the level of trust that young people show towards the content. The use of images and videos can be very influential on young people who are more likely to trust a webpage that uses them. Another insight shows that sites listed on Google carry substantially higher trust levels for adults and young teenagers.
Read 6 reasons why everyone should learn data skills, not just Project Managers.
So, What's the Solution for 2022?
Authentic organisations can provide a platform and opportunity to influence, inspire and inform people on how to spot fake news and to encourage positive change through trusted information and advice.
To do this, good content should be at the core of online activity for any public sector organisation. Good and informational content that drives eyeballs shouldn't have to mean spurious 'clickbait' - positive news and helpful content can rank just as highly.
There's been numerous technological advances that have contributed to the rise of fake news and offered great solutions to reduce the impact of it.
The main goal is to stop fake news in its tracks before it spreads, and one way big tech companies and startups look to achieve this is through Artificial Intelligence (AI). We can't expect an algorithm to filter the whole internet, but we can create one that can identify fake, misinformation or a level of propaganda.
However, to make that work, us humans will need to work in parallel to this to achieve the best results.
Prevention and resilience are both needed to make sure that fake news remains a political buzzword rather than a growing fear in everyday digital usage.
Want to learn more about data ethics and how to implement it? Read on here.
Boost Your Data and Digital Skills with our Expert-Led Training Courses
From creating engaging content for your audience, using effective data visualisation to basic excel training, we've got a data and digital course just for your needs. View our upcoming courses or download our in-house catalogue to discover the bespoke training we can create for your team or organisation.