Benefits of Social Media for the Public Sector in 2023

Chloe Martin
·
3 minute read
Social media connects us all and provides communication and clarity in an instant.
When it comes to the public sector, social media usage is growing, and the public are here for it.
Brands mainly use social media to tell stories to increase loyalty, following and sales.
But, how can the public sector benefit from digital communication if they are not selling a product?
Here you can find out.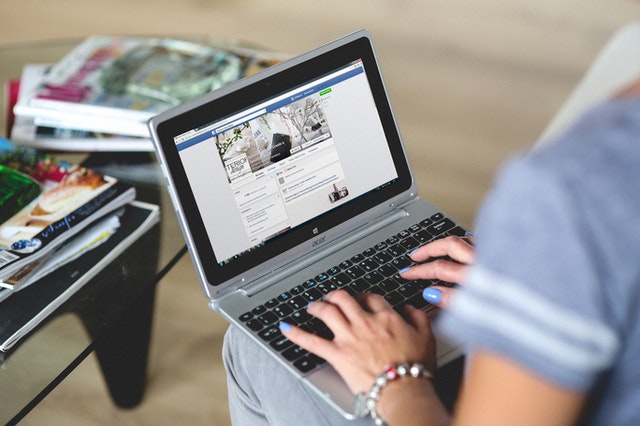 How Can the Public Sector Benefit from Effective Social Media Usage?
1. Transparency
The main purpose of social media in government is to provide greater transparency.
User expectations have grown hugely when it comes to accessing instant information through social media. Through different channels, organisations can be made accountable.
Transparency on policies, projects and any live issues keeps the public informed and aware which increases trust and accountability.
2. Communication in Crises
Through social media, departments can spread the word quickly about a disaster or public emergency. Updates can be given in real-time on weather hazards, fire outbreaks, terror alerts or power outages instantly and accurately. This can help people monitor situations and determine areas where people need help.
Want to know the top data and digital courses for public sector professionals for 2023? You can here.
3. Engagement
Listening to citizens through social media can be the first step to find out what is happening in communities. Organisations can keep the public up to date about policy and issues that matter most to them.
Through live streams, blogs, polls and events, the level of citizen concerns and engagement can be understood and monitored. Engagement can also have positive knock-on effects on building trust and transparency.
4. Trust
In a world full of fake news and fast-moving stories, it is unsurprising that the public can distrust the individuals and institutions that have been elected. By proactively using social channels rather than just as a notice board, organisations can connect in real-time and show how they can help the public that they serve.
For example, Twitter has been used by police departments to help solve crimes by directly engaging with the public. By using social media as a front-line tool, organisations can talk directly to their audience which will help build trust and long-lasting relationships.
It is crucial for the UK public sector not only to stay up to date with rapidly emerging digital capabilities but to leverage the changes to their advantage too.
3 Social Media Tips for Public Sector Organisations
Public sector organisations can use social media in two ways. One is to focus on the organisation and share issues or messages without engaging the audience fully. The other is used to invite the audience in and encourage discussion and engagement between the organisation and the audience.
We think the second way is best, but this depends on your organisation and goals for social media usage.
Whichever one you choose, here are 3 social media tips for public sector organisations...
1. Educate your audience with interesting content
As a Government official platform or public sector organisation that has been verified on social media, audiences will automatically recognise your account as trustworthy - making them pay more attention to what you're saying. Whether it's educational content or regular updates on popular or important situations, understand your audience and what they want to see and you'll succeed.
2. Keep things simple
No one likes anything overly complicated than it should be. By keeping things simple, you're making your content easy to consume and take in while still competing with other accounts on the platform. You can do this by using simple infographics or images with short captions that tell the audience exactly all they want or need to know. Some great examples to look at are The World Health Organisation (WHO) and NASA.
3. Post often
Don't post so much that your audience are overloaded with meaningless information, instead post genuinely impactful content that your audience will appreciate and understand. If your organisation has made an effort to keep audiences updated, you will find lots of people will return because the trust has started to build.
Can Public Sector Social Media Benefit the General Public?
Yes! When public sector organisations use social media to engage with the public it builds trust and confidence in their motives and trust in their processes.
No one likes to be left in the dark, so using social media builds awareness and helps the public see and hear the latest updates of happenings, not just in the UK, but around the world and how this can impact them.
As officials and Governments use social media more, the public will be able to see the difference between real and fake news more easily. This stops the spread of misinformation and scarcity being used on the general public.
We had the opportunity to ask Andrew Smith, a consistent digital innovator and one of the first UK practitioners to exploit email (1991), the World Wide Web (1994) and Twitter (2007) to understand - Why is it critical for public sector professionals to use social media effectively?
Engage Your Audience with Content They Will Actually Like
Public sector organisations have to communicate with a variety of audiences, but now you can discover how to create targeted content that will engage them with ease. See our range of Service Improvement training courses to develop stronger services and relationships with your users.
Chloe Martin
Content Editor
2+ years in SEO and content marketing. Striving to help public sector professionals develop their skills and learn something new through high-quality content.