As we get closer to the moment where we count down the seconds to celebrate the new year, are your skills ready to face what the next year could bring?
The emphasis and need for data and digital skills in the public sector is growing fast. Now would be the perfect time to set yourself up for success in 2022.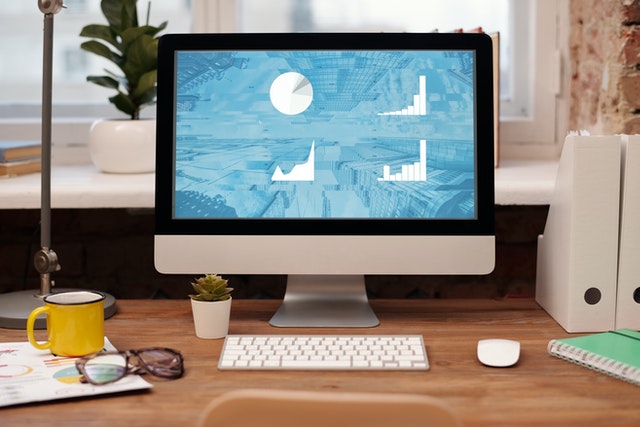 Why are Data and Digital Skills Needed the Most in the Public Sector for 2022?
Digital skill development in the public sector has been the talk of the town for many months now. With many studies highlighting the figures that suggest more needs to be done to prepare the sector for a rapidly changing move to online, cloud-based systems.
In order for the sector to continually innovate and effectively work in a digital technology and hybrid environment, a greater focus needs to be on reskilling employees to enhance their digital proficiency and improve productivity.
This may be a slow process, as the UK Government has the challenge of reinventing a much older IT infrastructure, but when it comes to reskilling employees, we are here to help the digital transformation of the sector.
Don't know if learning digital and data skills is for you? Here are 6 reasons why everyone should learn data skills – not just project managers.
4 Data and Digital Courses for Public Sector Professionals
2022 is set to be big for the public sector, here are 4 data and digital courses that will set you up for anything that comes your way in 2022…
1. Telling Stories with Data
Organisations are becoming more influenced by data every single day – we create tonnes of data every minute so it's not surprising that the world is data driven. It is all well and good having this data to hand, but it's how you understand, use and present it that matters.
To drive action, influence change and decisions, your data needs to be communicated with ease and no confusion to your audience. Led by Data Visualisation expert, Alan Rutter, you'll gain a range of design techniques and best practices to tailor your data visualisation for your audience for the best impact.
2. Creating Content to Engage your Audience
Every public sector organisation targets a different audience. The best way to do that you ask? The answer is specifically targeted content that engages your audience, not puts them to sleep.
When your digital content is effectively planned and executed with creativity, you'll be able to inform and develop awareness with your target audience or even persuade stakeholders.
Content creation can seem quite daunting, but this course is full of expert tips, tools and jargon-free advice that will have you crafting content that speaks to your audience's every need.
Jan 25th Virtual – View the live agenda and secure your early bird ticket.
To get started right away, discover these 4 proven techniques to boost your digital skills and enhance your career.
3. Understanding and Applying SARs Exemptions
Data Subject Access Requests (SARs) are an important part of many data protection landscapes. With this course you'll learn how to manage requests for personal data, practice writing refusal notices and learn which exemptions may apply to your organisation.
Not only will you leave the day with better processes and techniques to apply exemptions, you'll also takeaway a SAR exemption toolkit to use in your organisation.
Jan 19th Virtual – Book your place.
4. Basic Excel Training
In any organisation, everyone can benefit from having Excel knowledge. It can be a scary-looking application to get started with, but once you master the basics, you are set.
With this course you'll learn how to effectively manage larger tables – including sorting multiple columns and inserting row filters to extract data – and learn techniques to build functional charts all kinds of data sets and interpret data with ease.
Led by Microsoft Excel Consultant, Alan Gilbert, you'll uncover handy Excel shortcuts, tips and expert advice that you won't forget.
Feb 24th Virtual – Secure your spot.
Make Your Skills Stand out From the Rest in 2022 with Our Data and Digital Courses
Whether you are ready to kickstart your digital skill boost before the year ends, or your new years resolution will be to improve in this area, we've got a range of courses that will suit you. Take a look at our data and digital courses to secure your place to avoid missing out.