4 Proven Techniques to Boost your Digital Skills and Enhance your Career
Understanding ModernGov
·
3 minute read
"I'm too old to use new technology."
"It doesn't come naturally to me."
You may have heard these phrases, or you might be the one saying them.
But, as the public sector suffers from a lack of digital skills, we are here to help bridge the growing gap.
Although we can't fly in and fix everything in a Superman suit, we have got 7 proven techniques to boost your digital skills and enhance your career.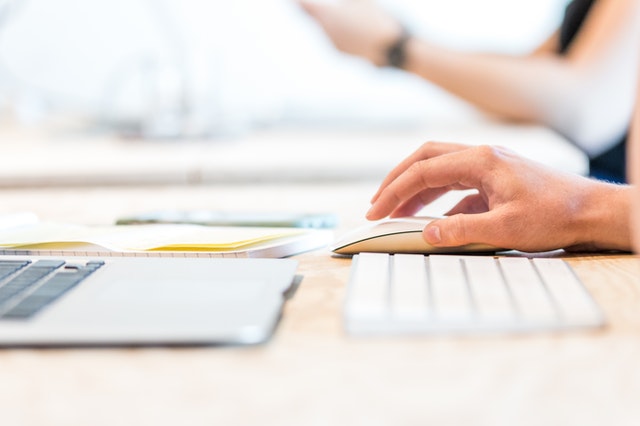 What are Digital Skills?
As we are discovering the great possibilities of what we can achieve with technology, the public sector still needs people who understand how to use and take advantage of these technological tools.
Digital skills can be defined as the use of digital devices, communication platforms and networks to manage and access information.
If there is a lack of these skills, we simply would not be able to keep up in this fast-evolving world.
Some basic digital skills include:
Digital project management
Data analytics & how it can inform organisational decisions
Digital marketing
Handling sensitive information and content
Use of cloud-based tools and systems
Spreadsheets and databases
Digital design
Data visualisation
Some of the skills listed are more advanced than others, but having a basic understanding and ability to use digital tools is essential.
Why do we Need Digital Skills?
According to the Lloyds Bank UK Consumer Digital Index 2020, an estimated 17.1 million adults (52% of the workforce) lack the essential digital skills for work.
For many roles, not just in the public sector, having a digital competency is at the core of the modern professional skill set most organisations need.
This need for digital skills will only continue to increase, which is why it's important to continuously expand your skill set and upskill yourself to stay ahead.
Not only are digital skills the key to improving productivity and revenue, but they are also said to give organisations and employees a competitive edge when it comes to innovation and greater opportunities.
Even the UK Government has described digital skills as 'No Longer Optional' – a pretty big statement, right?
Ready to start improving your digital skills? Here are 4 proven techniques just for you.
4 Proven Techniques to Boost your Digital Skills
Increase your online presence
Although we need to improve digital skills for the workplace, using technology in our personal lives can help. Whether you want to get into Instagram, build your own website or even write your own newsletter, building your online presence is a great way to get to grips with basic digital skills that you can take into the workplace.
Take a one-day course
Whether you want to gain a deeper understanding of data analytics, work on your data visualisation skills or create more engaging content for your audience, there's a course out there for you.
Here at Understanding ModernGov, we have a range of Data & Digital training courses that can take your digital ability to the next level. Oh, and did we forget to mention we have expert trainers who offer tailored feedback throughout to give you the best opportunity to improve your skills? View our courses and book your place to get started.
Encouraging continual learning is an important part of bridging that digital skills gap. Keep up to date with our blog posts to ensure your skills are top-notch.
Implement technology into your everyday work routine
Although most jobs require a basic level of tech usage, such as emails, some computer programmes like Microsoft Word or researching online, is there a way you can improve your day-to-day working routine with new and effective technology? The more effort you make to work with digital technologies, the quicker your skills and opportunities will improve.
Take improving efficiency for example, you could use organisational applications that help you track, manage and organise your work and meet deadlines. Some examples of these applications include Asana, Trello and Notion.
Whether your company invests in tech tools or not, take it upon yourself to improve efficiency and productivity with helpful tools. Listen to this Ted Talk by Nadjia Yousif who explains why you should treat the tech you use at work like a colleague.
Keep up with current tech trends
Whether you are curious with the latest tech news or you want to keep up with what's going on in the digital world, you can do this by reading blogs, newsletters and tech news sources. Keeping up with the latest tech news will not only boost your knowledge, but it will also help you uncover how they might impact or benefit you in the workplace.
To start, look at a couple of these tech news websites:
Will These Digital Skills Help Bridge the Public Sector Digital Skills Gap?
The public sector is known for sticking to their older IT infrastructure, but in order to keep up and grow in this fast-paced digital age, things need to change.
The growing public sector skills gap shows new technology shouldn't be feared but embraced. A study by Futuredotnow tells us that the UK risks missing out on £141.5bn in GDP over the next 10 years because of a failure to develop the needed digital skills. We need to avoid this at all costs.
Boosting digital skills across the public sector has the power to change how governments adapt public services in response to different needs.
Some people have even questioned whether the public sector should take on similar ways of working to expanding UK tech start-ups who put a large emphasis on their employee's digital skills.
According to a survey by Hays, Recruitment company, 56% of public sector employees have access to the digital skills they need, compared to 64% in the private sector. It is time to put greater emphasis on expanding much needed digital skills and fast.
Now you know how to get started.
Take your Digital Skills to the Next Level with our Training Courses
Whether you want to improve your data analytics skills, tell impactful stories with your data or discover effectively data visualisation techniques, secure your place on one of our Data and Digital courses to take your digital skills to the next level.