A Guide to Maximising Social Value

Chloe Martin
·
2 minute read
All public sector organisations aim to make a positive impact through social value. Whether that's on people, the environment, other organisations - or all three!
As we make changes and reflect on previous decisions, maximising social value is becoming an even bigger part of many organisations' decision-making processes.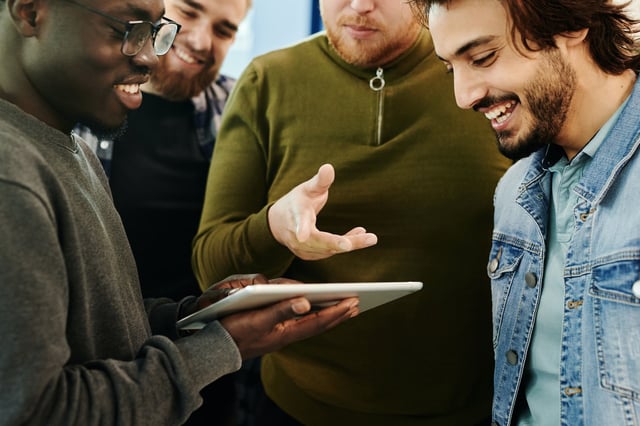 First up, What is Social Value?
Social value refers to the benefits organisations and social enterprises provide to both society and the economy. Over the last few years, there has been an increased demand to measure and maximise it, with many organisations seeking to understand and communicate the positive social values they are creating in an attempt to attain economic, environmental and social benefits.
But, Why is it Important?
As we venture into a new form of normality after the pandemic, there is no better time than now to learn how to effectively measure and maximise social value from procured activity.
The amendments focus on issues beyond simply creating monetary value by enticing consumers, and instead, require commissioners to reduce environmental impact, increase accessibility and inclusivity in the workforce and support employee health and wellbeing. This has challenged organisations to be more transparent in showcasing areas of added social value.
4 Simple Ways to Maximise the Social Value in Your Organisation
Due to its intangible nature, there are various ways to maximise social value. However, these methods can often be difficult to navigate through, acting as a barrier to implementation. So, with this in mind, we have piled together 4 top tips to help you get the best out of your social value.
1. Have a defined vision
It is important to have a clear and concise definition of what social value means to your organisation. So consider questions like: what is your social value strategy, policy or framework? It is also worth considering additional, broader social factors that may influence community opinions. This is because it will allow the organisation to identify the value they want to add and the subsequent stakeholders that will attend.
2. Consider long-term partnership
By fostering long-term partnerships with local communities, including MPs and local authorities, organisations will be able to respond meaningfully and accurately to rising issues, by designing better services and offering more innovative solutions which are in line with societal needs.
3. Open conversations with potential stakeholders
A collaborative approach, consisting of an open line of communication, is vital to maximise social value. This is because, it allows organisations to nurture important relationships with stakeholders who are involved in developing, delivering and driving social values.
4. Measure and Show off Your Results
Measuring social value can be tricky, but focus on your inputs, activities, outputs, outcomes and expected impact before you start to implement new social value decisions and you'll make the process much easier for yourself.
Organisations must be able to clearly show the benefits they have achieved through adding social value. Not only does this show service users or stakeholders the great things your organisation is doing, it also helps to build a level of trust that your organisation really does exist to add positive value to the lives of others.
Why is it Important to Measure Social Value in your Organisation?
The measurement of social value is highly favoured as it allows organisations to:
Accurately allocate resources

Gain a competitive advantage
It is important to note that, whilst measuring social value is a worthwhile objective, it is a complex process which proposes several challenges. This is because, it is a subjective term, meaning that the factors considered to be important in creating social change differ based on the organisation. Hence, the process involved in executing and measuring it remains ambiguous.
Learn How to Maximise Your Social Value with our Training Courses
If you want to secure buy-in from key stakeholders or demonstrate the overall potential positive social impact of a big decision, we've got the expert trainers, knowledge and experience you need to do just that. Secure your spot on our Demonstrating Value and Return on Investment course to get started.
Chloe Martin
Content Editor
2+ years in SEO and content marketing. Striving to help public sector professionals develop their skills and learn something new through high-quality content.