Crafting Winning Bids: How to Create a Bid Plan in 4 Steps

Chloe Martin
·
3 minute read
A strong bid plan is one of the core fundamentals of a well-crafted bid.
Without it, your bid will most likely lack structure, in-depth thought and analysis of the tender's true needs.
Not sure how to get started? We're here to help. This blog post will help you develop winning bids using a bid plan in 4 steps.
Let's get stuck in.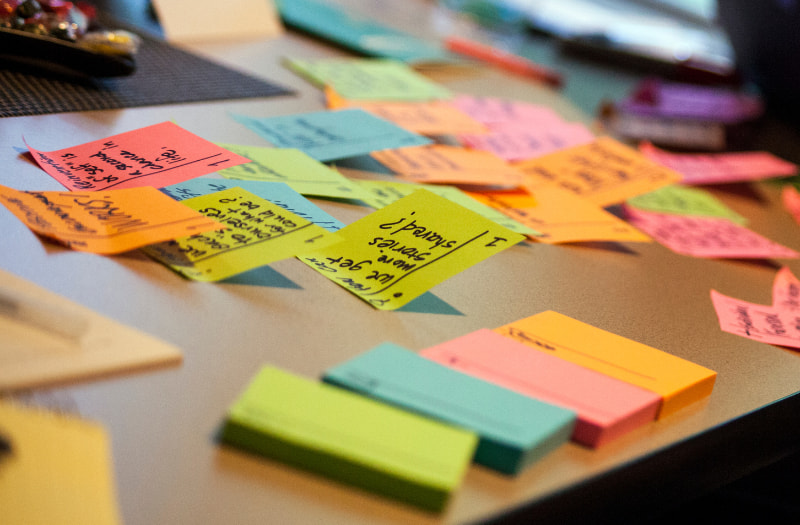 What is a Bid Plan?
A bid plan is a document that covers your organisation's plan to meet the needs of a tender. Every bid you write will be different, so creating a structured bid plan will help you organise what information to include and where for maximum impact.
Without a bid plan, your bid is likely to become rushed to meet the deadline, losing structure and impact with the lack of thought and time. See the two graphs below which compare the outcomes of having a bid plan and not having a bid plan: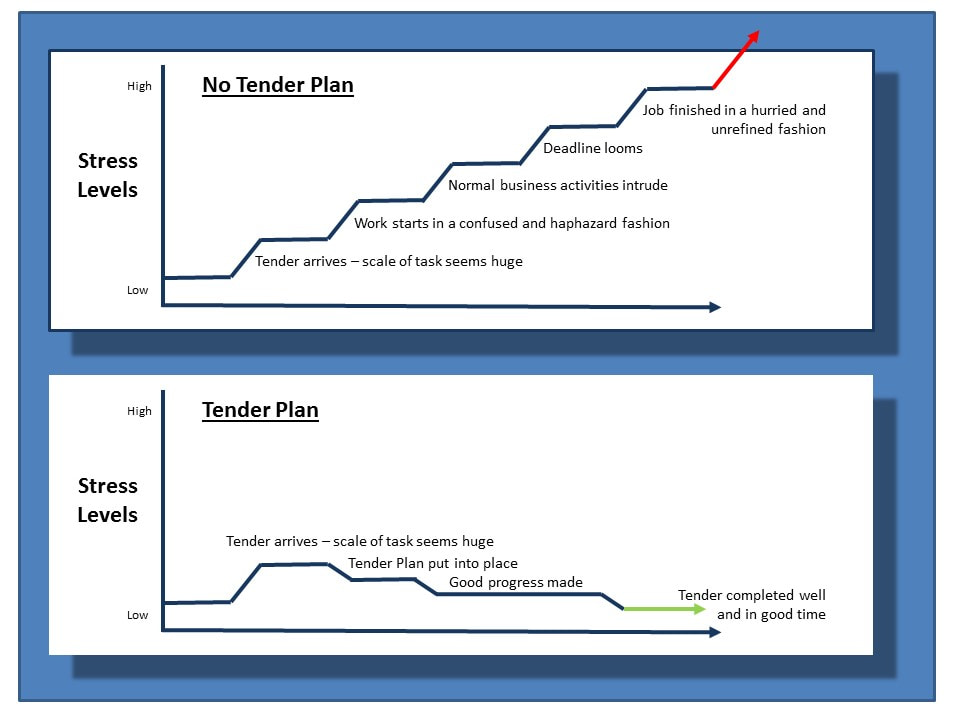 Source: Tender Services
4 Steps to Creating a Winning Bid Plan
There's a lot to consider when it comes to planning for your bid, have you chosen the right bid? Are you evaluating your competitors? Here's a 4-step plan you can use to ensure you're choosing the right bid and have put in the correct research to put yourself in a strong position to win.
Step 1 – Identify The Right Bid For Your Organisation
Before proving to the client why you're right for the bid, it's important to consider whether the bid is right for you. Ensure you've done enough research into the client offering the bid, that the bid aligns with your business strategy and that there are no ethical issues surrounding the client.
Think about answering these questions when researching clients before choosing a bid:
Is the bid compatible with your own business strategy?
Do your organisational values align?
Are there any ethical issues surrounding the organisation which may impact your bid?
Does publicly available information, such as reviews and social media, portray the organisation as unreputable?
What can you achieve through research, such as the organisation's tone of voice, that could help you in winning your bid?
Step 2 – Evaluate The Tender
If you're happy with the client and bid you've chosen, it's time to fully evaluate the bid. Whilst you may have found a bid that initially is perfect for your organisation, being unable to successfully complete the requirements can have negative repercussions on the reputation of your organisation, leaving you struggling to win new bids at a later date.
The important things to consider at this stage are:
Do you have the time to complete the bid?

Have you calculated and do you have the required resources/cost?

Do you meet the technical specifications for the bid?
Step 3 – Evaluate Your Competition
You won't be the only organisation bidding for a tender and you won't be the only one who meets all the requirements. Having a good understanding of your competitors, including their USPs, enables you to know what to include in your own bid to stand out, as well as understand what competitors may include in their bids.
When evaluating your competition, use a SWOT analysis, ensuring you use it on your own organisation to understand your own strengths, weaknesses, opportunities and threats.
Think about these key questions:
What kind of market position do they hold?

What are their values? Is there anything you can do to maximise your social value?

What's their unique selling point?
Looking to attend our course to improve your bid writing? See what you can expect over on our blog post.
Step 4 – Write Your Bid
With the research evaluation done and the bid chosen, it's time to plan and write your bid. As each bid is different, it may not be advantageous to have a definitive structure you use to write your bids. What works for one client may not work for another, think of it as a job application, you wouldn't use the same cover letter and CV to apply for every job, you would tailor them depending on the job specification and organisation you're applying to.
In the event you need to present your bid, here's how you can prepare for your bid presentation. In the next section, we'll be going over further the techniques and tips you can use to ensure your bids are successful.
Write Winning Bids and Gain Vital Funding
Looking for more tips and techniques to improve your bid writing? Download your copy of our free guide to Bid Writing for Public Sector Professionals today.
Chloe Martin
Content Editor
2+ years in SEO and content marketing. Striving to help public sector professionals develop their skills and learn something new through high-quality content.