What Does a Bid Writing Training Course Involve?

Chloe Martin
·
2 minute read
Writing an effective bid can help you win business, secure funds for a project and produce strong tender submissions.
If you want to learn the crucial principles that will put you in the strongest position to make your next bid proposal more effective, a training course is the best way to achieve this.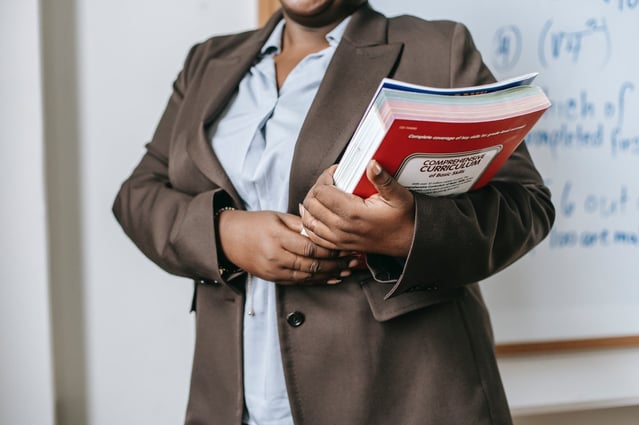 What Does a Bid Writing Training Course Involve and What Can You Learn?
The Fundamentals
Winning work or funding in the public sector is a specialist area. To be successful, you need to submit extremely high-quality bids and tenders. Have you ever completed a bid and been uncertain as to whether it's compliant or possesses good scoring potential?
If you aren't familiar with the tender process, understanding the basics can sometimes be a challenge. If you start the bid writing process from the wrong perspective, chances are your proposal won't be successful. However, one of the main goals of a training course specifically for bid writing is to break the process down and give you a better understanding of their purpose.
Bids are for persuading someone to choose you over everybody else. Seasoned bid writers have a great command of language but with the right advice and guidance from experts on a course, you can increase your chances of being chosen with a well-written piece of copy.
Learn more about the essential writing skills for public sector professionals.
Writing for Your Intended Reader
When writing anything in the public sector, you'll need to spend time researching before you begin. The best way to persuade is to understand your audience.
Bid writing training courses help you identify who the key decision-makers and influencers are and most importantly, how to write specifically for them. Reflecting your language to better suit who'll read your bid is a great way to gain acceptance.
The best proposal writers understand they need to leave their own personality and writing style behind. Fortunately, it's something that can be taught.
The Elements of a Successful Bid
Looking at a winning submission, even from a very similar bid, doesn't necessarily mean you can replicate the winner's formula. However, having a better understanding of why that bid was successful is a great place to start.
Was it easy to understand? Complex language can alienate the reader, whether you're throwing your hat into the ring for funding or writing a bid for a public sector contract, it's essential to keep vocabulary simple. This way, it can be understood and acknowledged by all readers. Jargon is a guaranteed way to switch off any engaged reader.
Was the structure clear? Make things easy for your reader by setting things out with clear headings, short sentences and clear but informative language. Provide images, statistics and other visual data (if allowed), as this will break up text and illustrate your point clearly.
Was it concise? Although bids must include a lot of information, it's crucial you do it in a way that minimises confusion and keeps it digestible. Bullet points are fantastic ways to summarise information in a succinct way.
A training course can make pinpointing these important bid writing elements second nature. But, everything we've covered could still prove unsuccessful if you submit a bid littered with obvious grammar problems and typos - which is something you can learn to avoid on the course.
Ready to Write Winning Bids? Secure Your Spot
View all upcoming dates for our Effective Bid Writing training course to:
Perfect answering the

bid's questions
Practice and refine your

bid writing skills
Gain techniques to make your

bid stand out
Learn how to plan for a

successful bid application
Evaluate

and

monitor

the performance of your bid
Click below to secure your place.