Pros and Cons of Writing Your Own Five-Year Plan

Chloe Martin
·
3 minute read
Should you or shouldn't you?
Whether you want to reach your goals to achieve the life you want to live or you're a strategic planner who needs to plan the future, writing a five-year plan can be useful, but it's not for everyone.
Do not panic. We have created a pros and cons list to help you decide whether a five-year plan is right for you.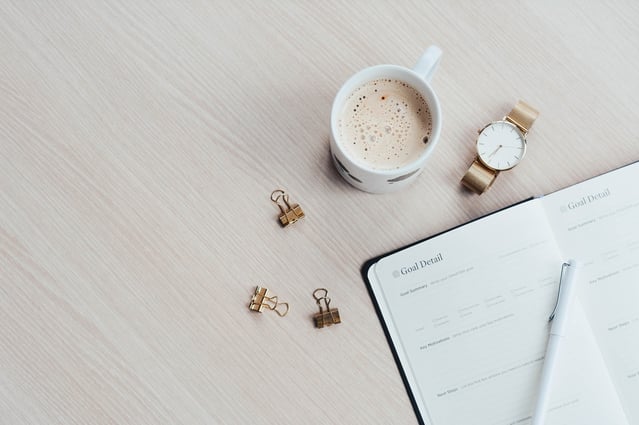 Pro's
Plan how you want your life to go
While you may have to adjust your plan, it is the perfect way to plan your next move. if you are the type of person who likes structure and order, then a 5-year plan may be the perfect option for you.
Provides you with goals and aspirations
By planning your life for the next few years you allow yourself to set goals and achievements you want to fulfil. This is a great way to strive for success and get what you want out of both your career and personal life.
Targets
While goals and achievements are good motivators, use smaller targets over smaller periods to make each goal easier to achieve - this way, you'll feel proud when you hit them. There's nothing worse than setting a goal and not understanding how to achieve it!
New skills and assets
When planning for your career, the progression in your job title and responsibilities are bound to change to gain more out of your skills. Equally, if this is a part of your plan, then setting a goal for when you learn new skills will help you prepare yourself for the next step.
Learn more about the essential writing skills needed for public sector professionals.
Keeping it flexible
Try to avoid putting pressure on your achievements - the plan can always be changed and adjusted. Setting yourself overly harsh goals that may put a strain on you is not beneficial and can cause a lot of stress. Workaround what life throws at you.
What about after five years?
The big question... What happens after five years? this is the perfect opportunity to rework your plan, create a new one or press pause on your achievements and progressions. If you have achieved everything you planned to in 5 years, then create a new plan for the next step in your career.
Equally, if you haven't managed to get to where you want after 5 years then you can extend the time to reach your overall goal - reworking or retiming you plan is just as important as when you first created it. Maybe hitting pause and realising what you have achieved is the perfect drive you need to hit the play button and carry on succeeding.
Cons:
Unrealistic goals
It can be very easy to set unrealistic expectations on what your life will look like in the future, like becoming a millionaire in 2 months. These unrealistic goals will not only slow down your process for success, but will also cause a negative reaction to the lack of achievement.
Aim to use SMART objectives:
Specific
Measurable
Attainable
Realistic
Timely
Learn more about SMART goals and what they mean.
Not aiming high enough
Even though achievable aspirations are very important in your five-year plan, setting yourself too easily achievable goals can also have a negative impact. By setting yourself targets that push your abilities and skills, you will achieve a stronger sense of achievement, more so than setting goals that can be achieved in a day. Pushing yourself is the most important element of this plan.
Life doesn't follow a plan
As we all know, life doesn't always follow the path we want to go down. Setbacks either professionally or personally can set you off track or equally, you may change your view on how you want to set your life and aspirations. This may be a downfall to some as if you like structure and planning you may not want to change your plan and adjust as your life is changing.
A false sense of security
For some of you, a 5-year plan can seem like a security measure to ensure everything goes to plan, but this isn't necessarily the best way to use your plan. By promising yourself that you will reach each target and achieve everything, you are leading yourself into a false sense of security, leaving you under the illusion that your plan will work and not need to be changed. This may cause stress and anxiety if your plan isn't going in the exact direction you want.
Furthering your career
Lastly, if a promotion or job advancement is in your plan for a specific time in the next 5 years, then you may want to reconsider the definite timing of it. Promotions and job prospects are not always constant and may not be possible if the vacancy isn't open. You might even find that you are not ready for the responsibility that comes with a promotion or new job if it comes.
Achieve Your Goals With Our Training Courses
We've got a variety of courses that can expand your skills and mindset for the public sector that will help you achieve your five-year plan goals. See our range of Strategy & Planning courses and book your place.
We can also run some of our courses for you In-House, at your organisation or a venue of your choice, on a date to suit you. Contact our In-House Training team on InHouse@moderngov.com or call 0800 542 9414 to find out more.
Chloe Martin
Content Editor
2+ years in SEO and content marketing. Striving to help public sector professionals develop their skills and learn something new through high-quality content.