What are the Essential Writing Skills for Public Sector Professionals?
Understanding ModernGov
·
2 minute read
You have probably heard how paramount effective writing is whilst working in the public sector. So, it's important to learn how other organisations are using their effective writing skills to change the way they interact and improve service delivery and their own written communication.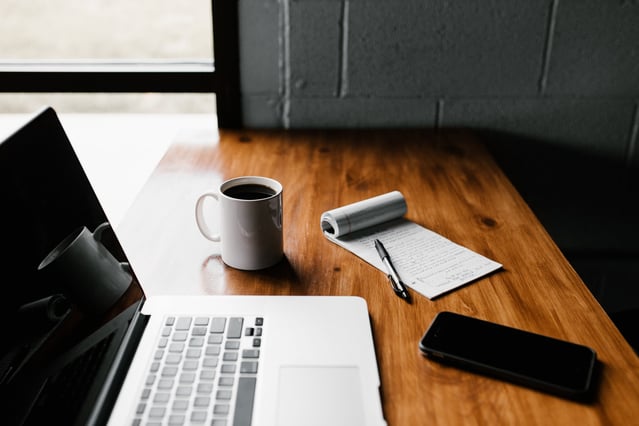 What do Public Sector Professionals Need to Write, Proof and Edit?
Reports

Policy

d

ocuments

Emai

ls

Internal

c

ommunications

Stakeholder communication

s

Website

u

pdates

Briefings

and s

ubmissions

Bids and tenders

Contract documents
What Makes Writing Effective in the Public Sector?
Each of the above requires different skills and writing styles, but with practice, we are all capable of producing succinct and effective writing. By learning advanced skills and techniques you can dramatically improve your written communication skills and gain confidence in your abilities.
4 Essential Writing Skills for Public Sector Professionals
1. Communicating Complex Information Simply
This could be confusing statistics, complicated research studies or niche jargon that are only understood by a few. The ability to communicate information in a simple and clear manner is an effective way to ensure everyone has the same chance of understanding.
Read our simple guide on how to present complex information.
2. Proofing and Editing
Every writer needs to be able to proof and edit their own work, especially if there's not always a team member on hand to give it a second look. Remember to think, if a piece of copy doesn't add anything or doesn't tell the reader more about what they're reading for, cut it out.


3. Facts Over Opinion
In the public sector, facts are often preferred over opinion. Holding structured debates can be useful, but you always need to have research or statistics to back up your points - why wouldn't you do the same in your writing?
Readers and collogues are much more likely to trust and believe in your work if you've taken the time to research facts that back up your opinions. If you feel the need to use the first person in your copy, have to think about if your ideal reader really wants to hear from you or your company personally. If not, remove it.
4. Using Grammar Correctly
This may seem basic, but grammar can have a major impact on the entire meaning of sentences and paragraphs. It can get confusing with apostrophes, hyphens, colons, and other punctuation marks out there, but it's important to understand the implications of bad grammar - not just on your reader, but you or your organisation.
To give you an example (a classic)...
There's a different meaning between these two phrases: "Let's eat grandma" and "Let's eat, grandma." Pretty bad right? If you're ever unsure, use writing software such as Grammarly to avoid those potentially damaging simple mistakes.
How Do I Gain Those Skills?
At Understanding ModernGov, we work with our Communications Trainer, Sue Calthorpe to deliver a whole range of writing courses from producing briefs and submissions for government officials; to compiling business cases and bids and writing more effective reports.
Taking a written communications course is a great way to expand your writing skills, receive effective feedback and communicate with your reader more easily. As an example, see what you will learn in a report writing course.
See What Other Public Sector Professionals Have Said
"I found the course entirely relevant and focused on the objective. The material was excellent, and the course well-paced and delivered with clarity" - Category Manager, Loughborough University

"Sue was a great trainer and really kept me engaged. Constructive and helpful, will definitely recommend" - Senior Commissioning Officer, Essex County Council

"Engaging, enjoyable and evidence-based. A terrific course" - Communication Manager, ABHI
View our trainer, Sue Calthorpe's full biography.
How Do I Attend a Writing Course?
Whether you want to improve your minute-taking skills or learn how to write more effective briefs, we've got a range of upcoming courses that can take your writing skills to the next level. Book your place today.