Can Your Writing Skills Get You a Promotion?
Understanding ModernGov
·
2 minute read
To answer your question, yes, your writing skills can get you a promotion, but how?
Whether you are a savvy report writer, a master minute taker or a concise brief drafter, writing skills in the public sector are very valuable and can unlock new opportunities.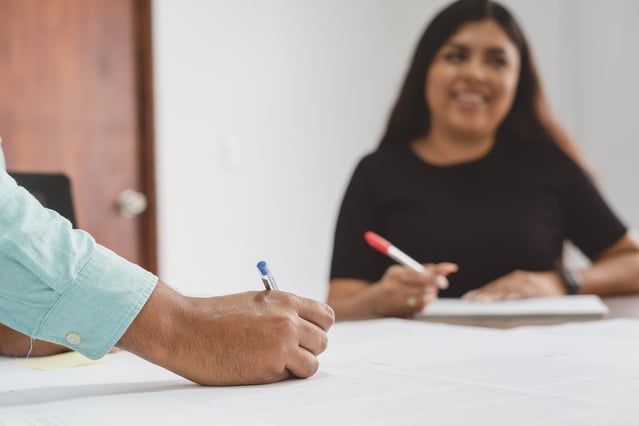 Why Are Writing Skills So Important in the Public Sector?
As a public sector employee, you might know that written copy is often targeted at various readers at one time. This means your writing skills need to be at their best to engage each specific reader and provide them with the information they're after.
Your writing skills can also help you make positive change, inform others of new ideas and have a greater impact on decision makers. Writing can be powerful stuff, and in the public sector, you're at the forefront of the potential that it offers.
Discover the skills and qualities you need to improve your writing in the public sector.
How Can My Writing Skills Unlock New Opportunities?
While we don't doubt your writing skills go unnoticed, here's 3 ways you can use your writing skills, knowledge and desire to gain more opportunities in the workplace…
Ask for writing opportunities in the workplace
Unless you're in a writing-heavy public sector role, you may not get many opportunities to let your writing skills shine. In this case, demonstrating to senior staff that you would like to use your writing skills more or that you have some new ideas, would tell them you're keen to put those skills to good use.
If you are in a writing-heavy role and you want more chances to show what your writing can do, brainstorm creative or well-researched ideas and bring them to the table. Demonstrate your knowledge of the reader and why these new ideas will create a positive effect.
Conduct and write a well-researched report
In the public sector, there's always an area that needs more attention or one that has been under the radar. By identifying niche gaps and understanding how research can benefit your reader, you'll not only impress senior staff, but also move towards positive change. Even if report writing isn't your favourite thing, it's a great skill to show off what you and your writing can achieve.
Unsure what makes up a good report? Read our 3 effective report writing tips.
Attend a writing course for the public sector
Not only will taking a course show that you're ready to learn new skills, it also demonstrates you want to use those skills to better impact the public sector or your reader. At Understanding ModernGov, we've got various written communication courses that will help you take the next step in your career. Check out our upcoming events and book your place.
Start Crafting Your Writing Skills With Our Free Guide
Whether you want to work on your meeting minutes or learn how to target your reader more effectively with copywriting techniques, this one-stop writing guide for the public sector has got all you need.
Click the button below to download your free copy.