5 Steps to Dramatically Improve Your Writing Skills
Understanding ModernGov
·
2 minute read
There are several ways you can improve your copy, but what about the long-term writing skills you use to write that copy?
Whether you're in a writing-heavy role or not, having effective and developed writing skills can help you engage your reader and achieve your writing goals.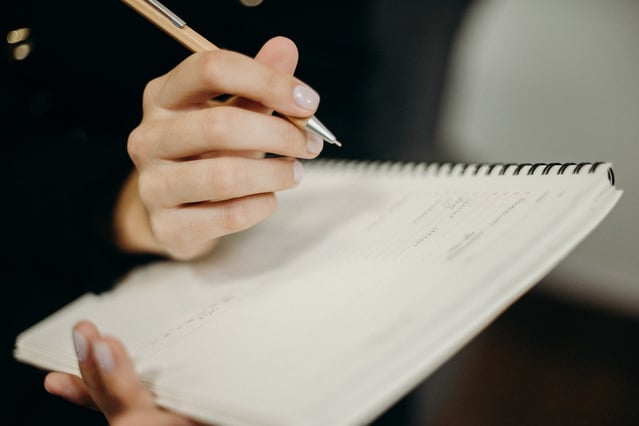 Here's 5 steps you can follow to dramatically improve your writing skills for the public sector…
Find writing examples that inspire you
There's plenty of outstanding writing out there, so find something that appeals to you and learn from it. Reading is a great way to expand your writing skills because you're constantly discovering new ways to write and engage the reader.
Your examples don't have to be from the public sector, as many writing techniques can be applied to various industries. Just keep your reader in mind!
Practice writing for your specific audience
Writing in the public sector doesn't have to be boring. Using the examples that inspired you, practice writing for your audience by trying something new or learning more about the psychology behind writing techniques you've come across.
With the new ideas and techniques you've got, write a short piece of copy and run it by your colleagues to hear their opinion. You never know, those new techniques you learn could be the difference between winning and not winning a bid.
Learn more about the essential writing skills public sector professionals need.
Understand the power of outlines
Whether you're writing a report, brief or even a piece of marketing copy, creating an outline with a clear idea of what you're going to write, the purpose and the goal can help you stay on track – especially if you're writing a lengthy report!
An outline doesn't have to be overly detailed with every single point you're going to make mapped out. Just include the basics so you can always come back to it when you're mid-writing flow.
For extra writing tips, find out how to improve your copywriting skills.
Find an editing tool you actually like
Using Microsoft Word for spell check and grammar is not a bad choice, but there's many other better editing tools that can develop your writing skills overtime and give you piece of mind that there's absolutely no mistakes. Here's two editing tools that we recommend…
Grammarly – Grammarly is great for identifying grammatical and sentence structure mistakes in your copy. It offers quick suggestions and even lets you adjust your goals to receive even more precise suggestions for your ideal tone of voice and audience.

Hemmingway Editor – Unlike Grammarly, Hemmingway Editor is useful for highlighting sentence length and structure to improve the clarity of your ideas. It grades your writing in terms of readability, which is useful if you're aiming to write clear and concise copy for your reader. Aim to hit a readability level between grade 8 and 9, as this is the average reading level for adults.
Take a writing course
Taking a writing course is one of the most effective ways to improve your writing skills. Not only will you be in a supportive environment with other delegates who want to improve, but you'll also receive personal feedback from a trained professional – giving you effective ways to improve your future writing. Find out what you can learn from a report writing course.
Boost your Writing Skills With our Training Courses
We've got a range of courses that can transform your writing skills – from advanced minute taking, effective report writing and responding to complaints. Discover our upcoming courses and book your place today.