Which Writing Courses Were Most Popular for the Public Sector in 2022? (And What Did Delegates Really Think About Them?)
Understanding ModernGov
·
3 minute read
With more effective writing in the public sector, you'll have a greater chance of winning that bid, writing well-researched reports that create positive change and taking more advanced meeting minutes.
An interactive writing course is an ideal way to make that happen.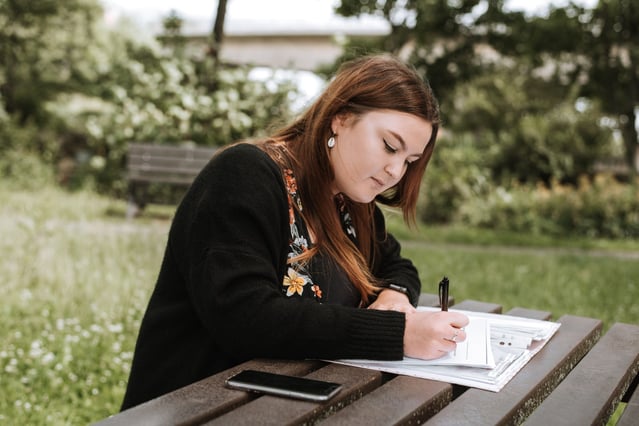 Why Should You Take a Writing Course?
The public sector is a demanding industry, so you need to make sure your skills are always developing and expanding to keep up. By taking a writing course, you're putting yourself in the best position to use your writing skills to inform, persuade and engage your specific audience. The more chances you have of engaging those you're targeting, the more effective and efficient your writing will be.
Your target reader is always changing their habits and the ways they like to engage with writing. It's your job to stay on top of these changes and use your writing skills and knowledge to target them more effectively without wasting time.
With years of experience and a highly skilled team, we track trends for in-demand public sector skills. With that being said, here are four public sector writing courses that were popular in 2022 and how you can book for 2023.
1.
Effective Responses to Complaints in the Public Sector
Whether you're responding to complaints under pressure, dealing with sensitive information or handling a tricky issue you've not come across before - knowing how to write effective responses is key. This course will teach you how to improve how you assess and plan your responses, identify best practices regarding tone, presentation of facts and evidence and how to summarise complex and sensitive information.
Unlike other public sector complaint courses, our trainers offer personal expert feedback to help you improve on the day and after. Also, all our delegates are given free access to The Understanding ModernGov Network, which is an online community platform where you can keep in touch with your trainer, and fellow coursemates and receive exclusive content.
2.
Advanced Minute Taking
With various topic discussions, large numbers of meeting participants and conclusion points to be noted, minute-taking is no easy task. With our Advanced Minute Taking course led by Media and Communications Specialist, Sue Calthorpe, you'll gain the listening and writing skills to be able to take accurate and concise meeting minutes with ease.
Through a range of practical exercises and tutor-led discussions, you'll leave the day knowing to pick out key pieces of information, how to deal with abbreviations and the best layouts that are clear for all – even those not in the meeting! Book your place here.
To get some quick tips on minute-taking before the course, read our blog post that includes a free downloadable meeting minute template.
3.
Effective Bid Writing
Bid writing is a common skill required for many public sector professionals, so why not take the time to develop new bid writing abilities?
With our popular, interactive bid writing course, you'll discover how to gather evidence for your bid, how to stand out from the competition and identify the unique selling points of your bid. We'll do this through step-by-step guides on winning bids using real-life examples and practical exercises in a supportive and friendly environment.
4.
Effective Briefings and Submissions
Having well-researched facts and information is key for an effective brief, but putting that information into a clear layout in a number of characters can feel daunting. What if you miss something, use a confusing layout, or forget to be persuasive? We cover all of this and more in our popular Effective Briefings and Submissions course.
You'll gain techniques to develop more effective planning structures, learn how you express different options and ask for decisions and develop techniques to distil large volumes of information into clear and succinct summaries. All of which will give you the opportunity to influence decision-makers and create positive change.
To get you started, read our 4 steps to success for Government and public sector brief writing.
What Did Other Delegates Think of Our Writing Courses?
We can only say so much about how great our writing courses are, but our previous delegates are also keen to say a few words too. Here's what previous delegates have said about our written communication courses this year…
"Attending the Advanced Minute Taking course has given me the skill set needed to create accurate and concise minutes. Sue was informative and engaging, her vast knowledge and delivery style made it very easy to digest and take away." – Prevent and Channel Support Officer, Blackburn with Darwen BC
"The facilitator was excellent, had an abundance of knowledge and was a very good communicator." – Administrator, University of York
"Experienced trainer, real-life learning materials and practical exercises all combine to produce an effective course on how to produce effective reports!" - Aviation Security Liaison Officer, DfT
Improve Your Writing Skills with Our Range of Courses
Book your place on one (or two if you like) of our written communication courses to write more effectively for the public sector. Take a look at our upcoming courses – virtual and face-to-face.