Build a Skilled Workforce with our One-to-One Coaching

Chloe Martin
·
2 minute read
For many of our delegates and clients, the outstanding feedback they provide after attending our courses is largely due to the interactive nature of our training, including personalised support and guidance from our trainers throughout the day.
So what if you could access this one-to-one support from an expert on an ongoing basis, as and when you need it?
Lucky for you, we've expanded our training services to include one-to-one coaching. Read on to learn more about how it could benefit you and how to get started.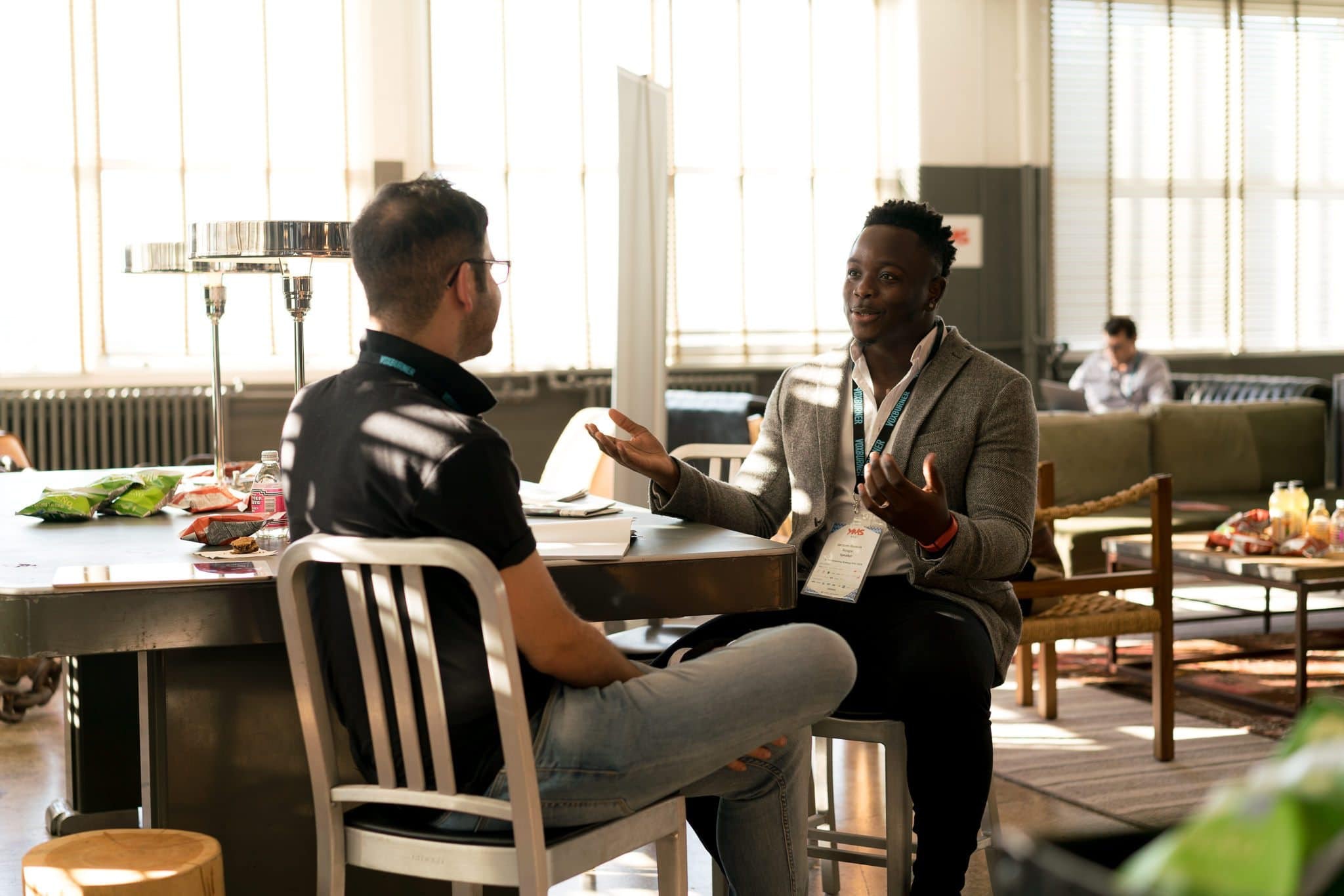 So What is Coaching and How Can it Benefit Me?
Increasingly popular within the public sector as a flexible, long-term learning and development solution, coaching is no longer reserved just for the most senior staff within an organisation.
Staff at all levels can benefit from coaching in a variety of areas, and in turn, this professional support at work can help your employees feel valued and more confident to excel in their roles. Whether it's to bring a new starter up to speed, to help members of staff complete a specific project, or simply to update and refresh key skills for your workforce, coaching has a variety of benefits:
Ongoing support
As organisational priorities shift and new challenges develop within your team, coaching is a great way to respond to changes and ensure your staff are equipped with the skills and knowledge to tackle new projects.
Learn about how you can use coaching as a tool for employee growth.
Flexibility
Whether you require just a few hours or a longer series of sessions, coaching is highly flexible and can be arranged by the hour to fit your schedule.
Bespoke learning experience
Have a specific skill you'd like to learn, or looking to build on and improve your existing skills? The one-to-one nature of coaching means your personal development is our end goal, and your learning experience will be completely tailored to your objectives. Just let us know the skills you'd like to learn, and we'll work with you to achieve them.
Share the benefits one-to-one coaching could bring to your team or organisation. Tag us on Twitter at @UModernGov or share with your network on LinkedIn.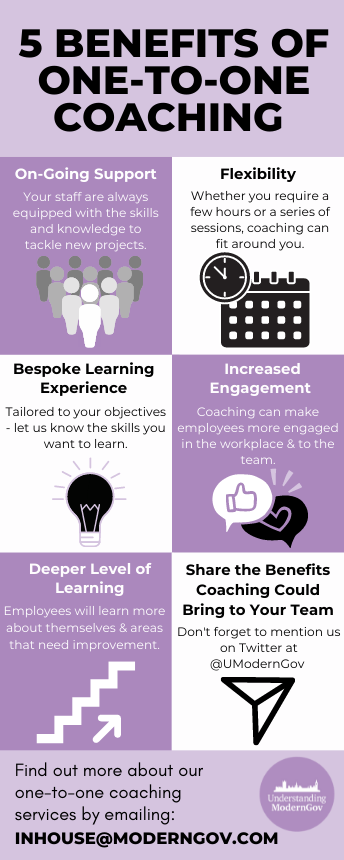 Popular Areas for Coaching
Here at Understanding ModernGov, we pride ourselves on sourcing the best trainers to suit our client's needs, working with you from initial consultation to delivery of your training or coaching, to ensure your learning outcomes are met every time.
Our tried and trusted trainers and consultants come from a range of backgrounds, covering everything from writing skills, confident communications and assertiveness, persuading and negotiating and strategic planning.
Here are some examples of coaching sessions we can provide:
Public speaking and vocal communications

Developing confident women in the workplace

Bid writing and presenting bids

Producing reports, briefings and submissions
Related: Coaching vs Mentoring, what's the difference?
Excited to Begin Your Journey to Personal Growth?
Interested in discussing your learning and development needs in more detail? Simply fill in our online enquiry form below and our In-House team will get straight back to you.
Chloe Martin
Content Editor
2+ years in SEO and content marketing. Striving to help public sector professionals develop their skills and learn something new through high-quality content.