Coaching As a Tool for Employee Growth

Chloe Martin
·
3 minute read
Not many realise it, but coaching is an effective tool for capturing employee growth and creating a more productive workplace.
In a study on the ROI of coaching, it was found that 77% of respondents saw a positive increase in overall productivity and employee satisfaction through coaching.
Depending on the subject matter, you can use coaching in your organisation to develop communication skills, determine paths for career development and solve potential problems.
That's what we dive into in this post.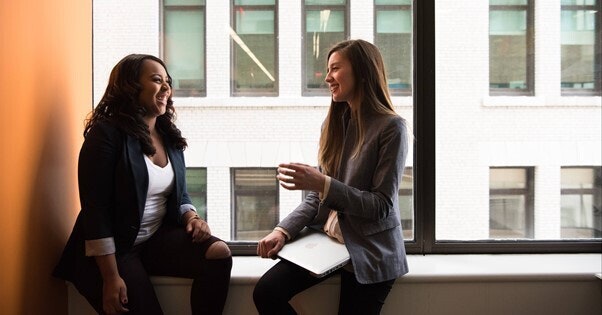 Coaching and Employee Retention
Retention rates are a key consideration for any growing organisation in the public sector. Losing employees and hiring new ones costs time, money and valuable resources. Not to mention it reduces the amount of knowledge and experience readily available within an organisation.
Research by Deloitte suggested a correlation between those who planned to stay at an organisation for longer than five years and those who had a mentor (68%). When coaching is scheduled, it's seen as an investment in the personal and professional growth of the employee, meaning they're much more likely to feel valued in their position.
When a team member feels valued, they're more engaged in their work. And when they're more engaged, they provide more effective service delivery to maintain trust between service users and the public sector.
Overall, this guarantees employee growth and increases trust.
Effects on Performance
Performance levels vary by the employee and by time. Sometimes, it can be the case that an employee is just having a bad week or is left unproductive by a certain obstacle they've no control over. In the public sector, surprise situations are also common which employees must deal with. In these cases, there are very specific solutions to enact.
However, productivity, in general, can be increased by coaching employees. The right choice of coaching topic can unlock any experienced productivity blockers, filling gaps in their performance ability. Coaching aids performance by granting four things:
The ability to better share and communicate knowledge. This means it's not only the individual who benefits but also the wider team, the organisation and the public.
Enhanced self and contextual awareness.

The employee has a greater ability to interact with the wider organisation more effectively.
Much improved communication overall.

Bespoke communication coaching can widen an employee's ability to communicate in a way that makes sense to them. This reduces any friction and speeds up decision-making.
A better understanding of and empathy for colleagues.

Coaching can help to better develop personal and working relationships with immediate colleagues and external stakeholders. Public sector organisations need to work together seamlessly if they're to provide an effective public service.
Often, drops in performance are simply motivated by a lack of guidance from management. Work can be overwhelming and employees can get distracted from the bigger picture by day-to-day tasks.
Simple coaching can help to realign an employee with their career development, allowing them the room to focus more on what's truly productive. They need to grow so your organisation can grow alongside them.
Want to futureproof your learning and development strategy? Follow these 4 simple steps and you'll achieve just that.
Supporting New Starters
Creating a good experience for new starters is key to improving retention rates. A poor onboarding or overall experience can see employees quickly leave for another organisation.
Plus, a positive experience for a new starter means they can quickly hit the ground running and begin helping the public more effectively, as a negative experience can also produce results that can negatively impact the public service you offer.
Coaching when onboarding helps the new starter train quicker and also brings them closer to the role than they might have experienced naturally.
Similarly, coaching helps build a sturdier foundation for a new starter, opening their eyes to new levels of work performance, ideas and even working hacks. It also helps the new starter better integrate with the team in those very early days.
What are 5 things that promise to keep employees happy and productive? Hint: one isn't a raise. Read our blog post to find out.
Coaching Statistics
We've collated various statistics proving the ROI of coaching across organisations. Although some of the examples relate to private sector businesses, the results can easily translate to the public sector:
You can approach coaching in several ways. It could be in the form of 1:1 coaching done by management, supplied by an experienced third-party provider or even in the form of team-wide coachings, such as training events. There's a wide variety of training to implement, from data and digital to verbal communication to leadership and strategy.
So what's the next step? Well, read more on the opportunities offered by coaching and the value of employee development in your public sector organisation by reading our latest resource.
Learn, Grow and Develop Within an Organisation
To aid in your progress towards a better working environment for employees and a greater understanding and success for employee retention, download our guide. This valuable resource delves into strategies that will help support, retain and grow a varied and experienced workforce, one that drives innovation and growth.
Click the link below to begin your download and avoid missing out on these unmissable insights.
Chloe Martin
Content Editor
2+ years in SEO and content marketing. Striving to help public sector professionals develop their skills and learn something new through high-quality content.