4 Ways to Tackle Rising Customer Service Expectations in The Public Sector
Since the arrival of the COVID-19 pandemic, a new bar has been set for customer service expectations.
According to Intercom's Customer Support Trends Report 2022, leaders are seeing increased customer service expectations by 75%, and even fewer of those teams are confident they can meet those expectations (34%) than before.
Don't let this scare you though – as higher service expectations needn't be a bad thing. Once you understand what your customers are expecting and why, you'll find it easier to target your customer service strategy and they'll be singing your praises in no time.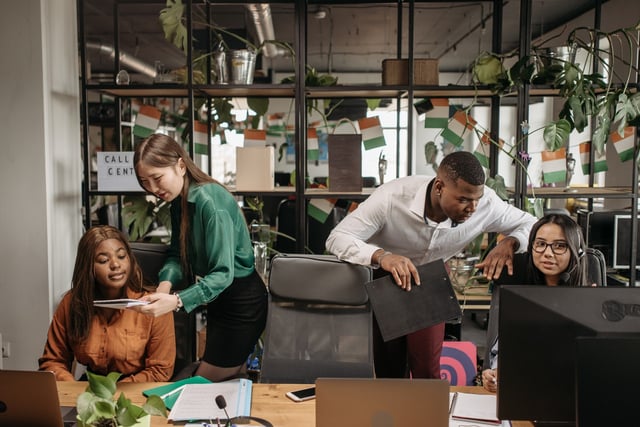 4 Ways to Tackle Rising Customer Service Expectations in the Public Sector
1. Likes, Shares & Retweets: The Rise of Social Media
According to a YPO Survey, 83% of public sector workers say that the rise of social media has made them take their customer service strategy more seriously. Not surprising either, as in today's digital landscape of constant connectivity, one negative experience can be blasted across the internet in seconds, potentially reaching the eyes and ears of thousands.
Customers now expect to be able to contact you through a range of different channels, whether that be in more traditional forums such as in person and on the phone; or online via multiple different social media sites. Be visible and be able to respond to customers when they have a query or a complaint.
Learn more about how the public sector can benefit from effective social media usage.
2. Make it Personal
Effective and engaging customer relationships are at the heart of good customer service. People like to be treated as valuable individuals so it's important that any communication with them is seen as direct and personalised. Everyone is different. Everyone requires something different from their interaction with you, and everyone has a different level of expectation.
In a survey published by Gladly, 59% of people value personalisation over speed when it comes to a customer interaction. With public services having to cater for the entire population, make sure your customer service strategy plan considers how to interact with a wide and diverse range of needs and requirements. Embrace their differences and your customers will really appreciate it.
3. Communication is Key
In the age of social media, you can be easily overwhelmed by the volume of information at your fingertips. You may be tempted to shy away from the feedback you're receiving – especially if it's negative – but the key is to communicate with your customer. Follow their actions, understand their habits and interact with them to learn what they really want.
Always be listening and be able to adapt your strategy based on what your customer has told you. If your customer is saying something – react, respond and develop. Customer service excellence can't happen overnight but building better relationships with your customers can be the first step towards achieving your service excellence goals.
4. Team Alignment & In-Depth Training
The best way to ensure you're delivering the best customer service strategy is to make sure your whole team is aligned with the same message and know the standards they need to be delivering.
Our business strategy expert, Stuart Riddington, can equip you with the tools to empower your teams to deliver first-rate customer service. Join our CPD Certified training course, Ensuring Customer Service Excellence in the Public Sector, and leave with confidence to achieve your customer service goals. Visit the website to read the full agenda.
Learn More with our Commercial and Organisational Courses
From effective collaborative working, demonstrating return on investment or onboarding new staff successfully, we've got a range of upcoming commercial and organisational training courses that would suit you. See the full list and discover what you could learn.