We've all been on the receiving end of a difficult conversation many times in our lives.
We know how it feels, right?
So, when it comes to being the deliverer of a message that we think the other person will find hard to hear, the anxiety creeps in and builds up.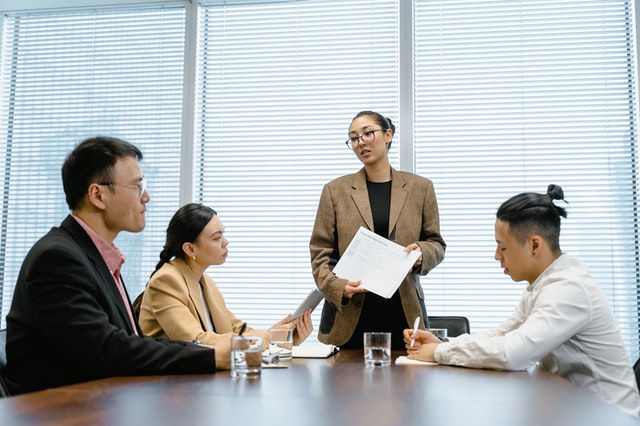 What is Classed as a Difficult Conversation?
A difficult conversation usually consists of two or more people (often who have differences in opinions or the needs or wants are diverse) and one has the potential to become emotional.
Some examples of difficult conversations you could come across at work include:
Encouraging an employee to improve their performance
Resolving a conflict between two employees
Turn down an employee's idea
Terminating an employee's role
How to Approach Difficult Conversations at Work
We're all grown-ups. We're all nice people. We don't want to be the one to cause ill-will, bad-feeling or fear and disappointment in another person. So we might avoid the conversation altogether. Or we might play for time, letting the problem go on for too long. We might brave the conversation, only to water down the message in the moment.
There are loads of tried and tested tools out there to help us make the conversation happen with the greatest chance of success.
To help you navigate tough conversations, stick to these 8 rules and each party will get through the conversation with minimal stress.
Get clear on exactly what the issue is: a change in behaviour, or an improvement in performance, or both. Ensure that it is clear enough that you can describe the change you need to see unambiguously and succinctly.
Know what you think needs to happen and by whom and when including any resources and activities that need to be put in place for change to occur.
Decide what next steps will be taken after the conversation, and what success will look like.
Ask yourself what is going to prevent you from arranging the meeting and delivering the message clearly and respectfully and deal with those obstacles.
Clear your diary before the meeting and after the meeting so that you can compose myself ahead of time and take a moment after the meeting to reflect.
Do your prep, and then put yourself to one side.
Go into a difficult conversation being prepared to listen.
Connect with your colleague as a person. Remember all the good in who they are and focus on them.
If you practice this way you will find your own anxieties will begin to recede.
Preparing in this way helps calm the nervous system. It offers the best chance of delivering difficult news with compassion and empathy you would want and need if you were receiving this sort of news.
If you can hold a tough conversation with care and consideration, the chances are you will build trust rather than knock it down. And that is surely a win-win.
Want to become a better communicator? Here are examples of communication SMART goals that you need to implement.
Make Difficult Conversations Easier With Improved Communication Skills
From boosting your assertiveness to effectively communicating in a hybrid working environment, view our verbal communications courses to see how you can take your communication skills to the next level.