How Assertive Are You? is our new quick-fire quiz that gives you the opportunity to discover how assertive you really are in the workplace in just one minute.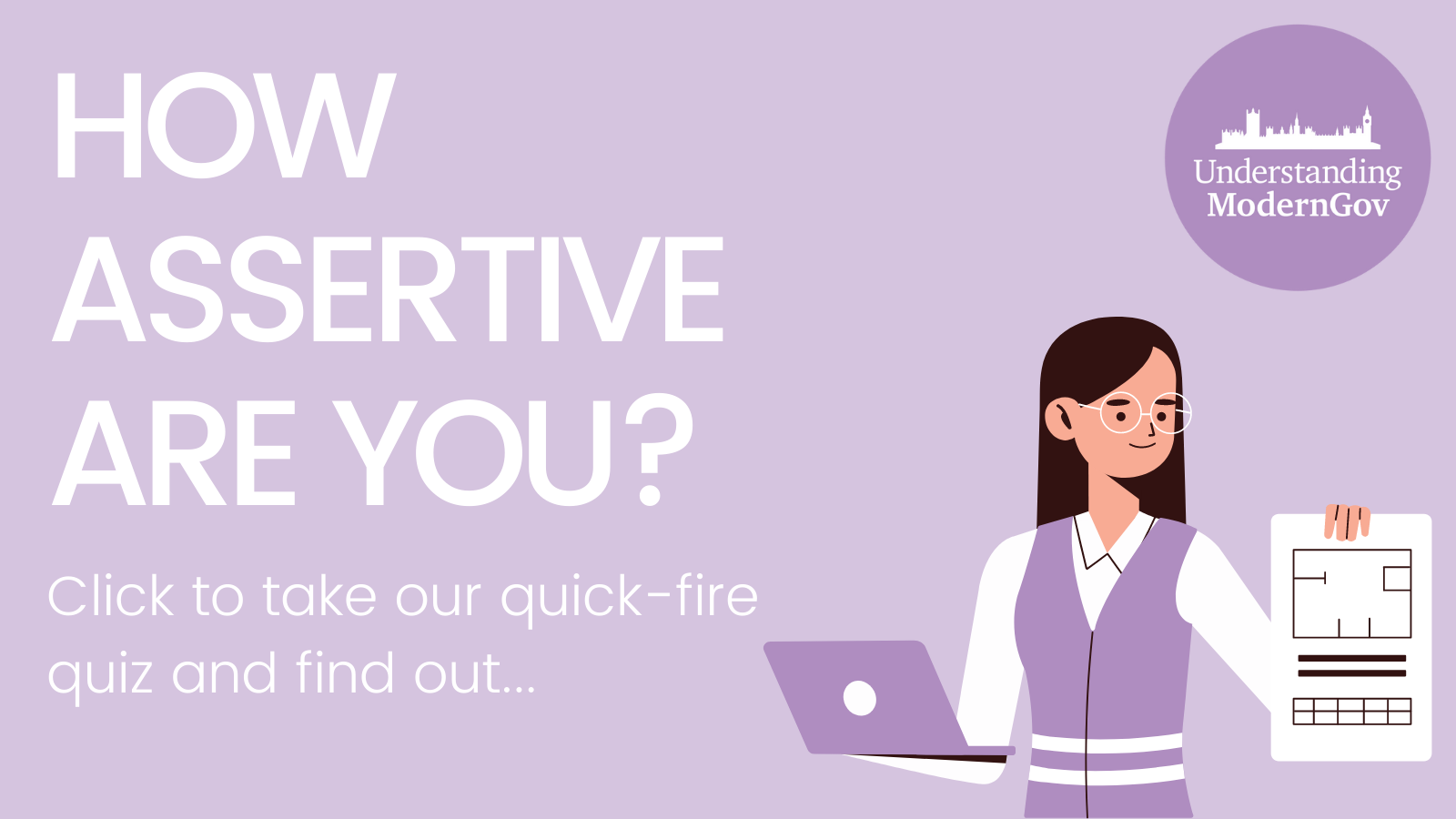 Not only will you receive a detailed summary of your level, but you'll also receive a personalised 'Assertiveness Report' that offers strengths and limitations, advice and an action plan to take forward and communicate more effectively with your team.
Give it a go, find out how assertive you are and let us know your score in the comments below.
P.S. To see more of what we do, join our 13,000+ subscribers and get access to the Understanding ModernGov Network and exclusive content straight in your inbox. Start your journey to more effective communication today.