How Important is Strong Strategic Planning for Your Organisation?

Chloe Martin
·
3 minute read
Does your organisation need a sense of direction and an outline of measurable goals?
If so, strategic planning could be right for your organisation.
Over the few years, there has been an increasing number of organisations and departments in the public sector, e.g. transportation and health, who have started strategic planning.
This post covers why strategic planning is useful, what actions to follow to make a successful plan and how to implement one.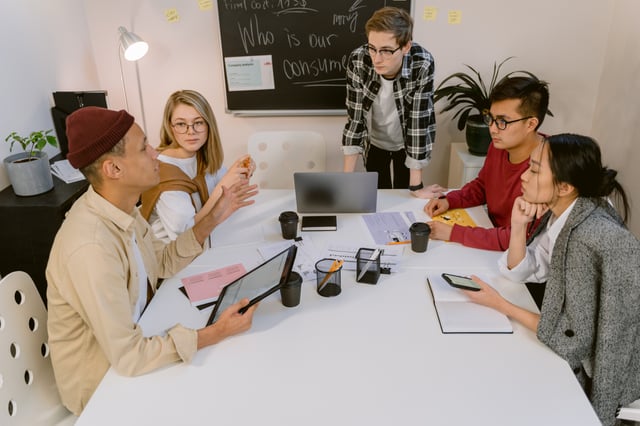 What is Strategic Planning?
Effective strategic planning sets priorities, focus, and resources and ensures that employees and stakeholders work towards a common goal; this is to eventually come to an agreement around an initial result.
There are different reasons organisations create strategic plans, such as understanding the priorities and achievements within an organisation to create a real impact.
You need to answer: who the organisation serves, what it does and why it does it; with a focus on the future. In fact, the important part of a strategic plan is to know how an organisation will be successful and what needs to happen to make progress.
Where do you stand as an organisation compared to other high-performing organisations? This is where you need to use the Strategic Management Maturity Model.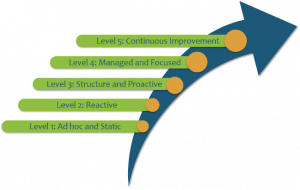 Image: Balanced Scorecard Institute
This model is designed to evaluate the development and performance of an organisation and the maturity levels of strategic planning.
A great place to start is learning how to become a strategic thinker if you struggle to move around difficult or sticky situations.
So, Why is Strategic Planning Important?
It is through strategic planning and execution that organisations develop and implement their strategies; whether for growth or responding to eventualities. Some organisations fail to value strategy and excel at strategic planning in order to execute a project. If this is the case, organisations struggle to change their behaviour and progress with their important outcomes.
To get started, there are four critical areas in strategic planning that will help you deliver impact and enhance the entire process:
Culture

Purpose

Operating Model

Execution
According to research, culture is the most critical because it shapes and is shaped by the other three areas. However, key decision-makers need to be committed to understanding the value of strategic planning and therefore, they are responsible for leading change. In fact, strategy is ultimately the top leader's responsibility.
The ability of an organisation to plan strategically for the future can be a challenging task to undertake, especially when it comes to the public sector. To plan effectively for the future, you must consider several factors that can affect your organisation's day-to-day operation. In fact, the critical element in strategic planning is a clear sense of purpose, setting priorities and fulfilling your mission statement.
How to Develop a Strategic Plan for Your Organisation? Three Key Actions
Reinforce the mission of your organisation

Set clear strategic priorities to achieve your organisation's vision

Communicate the strategy throughout the organisation
The strategy needs to come to life by providing an effective strategic narrative for your colleagues; it needs to be relevant, drive performance and contribute to the organisation.
However, strategic plans are not only an operating tool but can pre-empt big events from happening when they unfold. Adequate preparation for every eventuality regarding major issues is an essential skill for strategic planning that all teams need to master in order to be well-prepared and unphased when change happens. In fact, horizon scanning is a necessary tool to consider when planning, both in terms of identifying and mitigating risks and uncovering opportunities.
The whole purpose of strategic planning is to have a vision of a desired future and turn this vision into an objective and achievement. It is never enough to respond to big events after they happen. Understand that preparation and strategy before anything can negatively affect your organisation. A strategic plan only benefits an organisation and does not need to be incredibly detailed.
Book Your Place on Our Effective Strategic Planning Course for More Insights
The future can be unpredictable, but we've got the techniques and tools you need to develop a clear roadmap to reach your goals - including horizon scanning and foresight techniques that will help you plan for events before they happen. Read the full agenda for our 'Effective Strategic Planning' course here
Chloe Martin
Content Editor
2+ years in SEO and content marketing. Striving to help public sector professionals develop their skills and learn something new through high-quality content.