Conducting a Premise Compliance Audit: Best Practices and Expert Advice

Chloe Martin
·
3 minute read
Conducting premises compliance audits can be a daunting task. With ever-changing regulations to adhere to, numerous documents to read and fill in and premises visits, conducting regular audits can seem vast and complex without the right knowledge or skills.
But they can save organisations from eye-watering legal fines or missed fatal risks.
To ensure you're meeting the highest standards of accountability and transparency, in this post we'll cover best practices for conducting premise compliance audits, why they are important, best practices and expert advice from a premises compliance expert.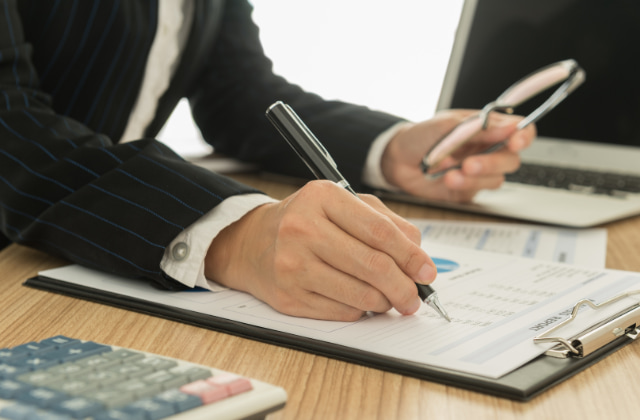 What is a Premises Compliance Audit?
Premises compliance audits are conducted to ensure organisational buildings provide a safe working environment that complies with government regulations and safety protocols.
"For premises compliance audits to be effective we must measure that which is critical rather than that which is easy," explains our trainer and premises compliance expert, Peter Phillips, who offers some insightful tips and advice throughout this article to help you conduct effective audits.
Why are Premises Compliance Audits Important for the Public Sector?
As new regulations and health and safety measures are introduced, it's important to have a robust and regular process in place to ensure all properties are compliant to avoid fines and legal action.
Without conducting audits and risk management, poor health and safety can have lasting negative impacts on individuals, the organisation and the wider nation. These can include:
The individual: Serious injury, loss of earnings and lifestyle changes

The organisation: Loss of business, poor reputation and loss of premises or equipment

The wider nation: Poor economy and cost of health services
5 Best Practices for Conducting Effective Premises Compliance Audits
1. Study site photographs
Site photos are a great way to prompt further questions and view areas that need deeper investigation. Be aware that this shouldn't be used as a hazard-spotting exercise, but rather a chance to look at each area in-depth to spot potential risks that may have been missed before.
2. Measure what is critical, not just easy
"We must avoid audit practices that are so predictable that people can become experts at passing audits whilst ignoring important issues that they know are not going to be measured. Several internationally recognised audit organisations have fallen into this trap." – Peter.
3. Revise your checklist and ensure it relates to your organisation
Your organisation may identify new risks each time an audit is conducted, which is why a checklist should not be final but open to additions. Ensure your checklist is not designed for someone else without any regard to whether the physical condition we need to control is actually controlled effectively.
4. Avoid making your checklist overly complex
"Sometimes, just wandering around and having a really good look, can be more beneficial than a poorly targeted and over bureaucratic inspection system.
Ideally, our audit proforma should be a useful guide to thorough inspection rather than a document that is so difficult to use we spend our time and energy in wading through it rather than investigating the matter in hand properly." – Peter.
5. Know the standards you're measuring against
In order to audit any process or system, you need to know the latest regulations. These standards are not just set by legislation, but also by customer specifications, self-imposed quality targets and risk assessments.
What to Expect From our Effective Premises Compliance Audits Training Course
If you manage one or more property portfolios for public sector organisations, it's up to you to avoid any potential disasters or legal fines and keep up with regulatory compliance. Our course can help you do this efficiently.
Throughout the full-day training course, you'll learn how to identify risks and build your confidence in conducting effective premises compliance audits. Our trainer and Compliance Expert, Peter, will ensure you leave the day with the skills and knowledge developed through interactive workshops and advice - plus a compliance checklist.
The key learning objectives for the course are as follows:
Gain and understand the latest update on health and safety regulations

Ensure your health and safety procedures are fully compliant with the statutory areas: fire safety, asbestos, lift maintenance and disabled access

Develop your health and safety management skills

Test your knowledge by carrying out a mock premises compliance audit
Read the Full Agenda and View Upcoming Dates
Ensure your organisation is compliant with the necessary health and safety regulations by attending our Effective Premises Compliance Audits training course. View the full agenda today and secure your place.
Chloe Martin
Content Editor
2+ years in SEO and content marketing. Striving to help public sector professionals develop their skills and learn something new through high-quality content.