Higher Education Digital Content Q&A with Alistair Beech: Challenges, Strategic Goals and What Students Really Want
Understanding ModernGov
·
3 minute read
From digitally connecting with students, creating higher quality multi-channel content to improving student experience, digital content is one of the biggest priorities for higher education institutions.
Since the pandemic shifted everything into the online space, higher ed institutions have a larger digital content environment than ever.
But, how can you keep students engaged?
We spoke to Social Media and Digital Communications Manager, Alistair Beech, all about what students really want, the challenges of digital content creation for higher ed in 2022 and what he's learnt from working in the sector.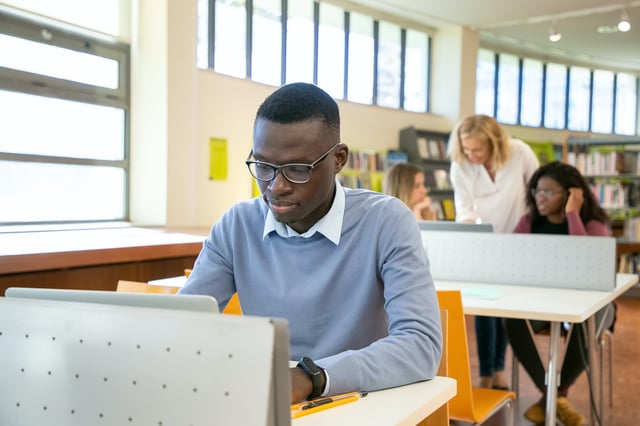 Get to Know Alistair Beech
As a highly experienced digital marketing and communications specialist, currently working as the Social Media and Digital Communications Manager for The University of Manchester (UOM), Alistair Beech has a wealth of knowledge on digital content in higher education.
As he currently oversees the strategic direction of UOM's corporate social media channels, adding up to over 1 million followers, Alistair leads the way when it comes to understanding what students really want, spending time presenting and training others in his speciality.
Learn more about Alistair here.
Higher Education Digital Content Q&A with Social Media & Digital Communications Manager, Alistair Beech
1. What do you think are the biggest challenges of digital content creation for higher education in 2022? And how can we overcome them?
"A big challenge is the many different audiences that all universities have – from prospective and current students, staff, alumni and external partners/stakeholders. With so much digital content being created within different parts of the organisation, it can be hard for universities to keep content consistent and on brand.
Strong brand guidance and a culture of sharing assets and best practices can help organisations overcome these issues and ensure a coordinated approach to content creation."
2. In terms of digital strategy goals, do you think higher ed institutions should solely focus on recruitment and retention of students?
"It very much depends on the organisational and business strategy. For some organisations, recruitment and retention is vital to ensure the business can function in the short and medium term. For others, longer-term goals around alumni engagement and research partnerships may take more precedence.
It's important to align digital strategies to short, medium and long-term goals and make sure these support the wider organisational and business strategy."
Learn more about the benefits of social media in the public sector and how to use it effectively.
3. As someone with many years' experience in the sector, have there been any eye-opening things you've learnt from other digital marketing professionals in higher education?
"One of the best things about working in the sector is the openness and knowledge sharing that takes place across many disciplines, including communications and marketing. I've made life-long connections and learned from people working in global education settings and organisations.
One of the main things I've learned is how much education organisations share common issues or pinch points, which often leads to solutions via shared best practices and advice. I've never worked in an industry where there is collective collaboration and discussion, and that's a big benefit of working in the sector."
4. When it comes to bad digital content, what have you found makes users switch off? E.g. is it poorly organised information architecture, inconsistent or poorly written content?
"Often it's relevancy (or lack of). All too often, messages designed for specific audiences are seen by audiences that aren't the primary target audience. This can happen a lot with social media channels, which should engage with their audiences first and foremost and resist the temptation to constantly 'broadcast.'"
5. It can be hard for higher ed institutions to maintain brand identity with post-graduate students, do you have any tips or strategies for effective post-graduate marketing in 2022 and beyond?
"I think its ensuring relevancy in what you are communicating to this audience. Postgraduate students, on the whole, will have different needs, desires and expectations compared to undergraduate students. They may be working towards a qualification to aid a particular career path, so learning styles are likely to be more focused towards fitting in with their lifestyles.
It's arguable that brand identity matters less for postgraduate audiences, as it's possible they're looking to understand how a course will benefit them and their lives, rather than buying into a particular student experience."
Ready to Master Your Digital Communications?
Whether you want to create more engaging content that your audience will love, or you want to build your online presence, we've got the course for you. Take a look at our upcoming Data and Digital courses to find one that suits your needs.