Why is the Public Sector Struggling to Prevent Cyber-Attacks?

Chloe Martin
·
2 minute read
The public sector is one of the most vulnerable sectors to cyber-attacks.
A crippling attack on any major public sector organisation is a real risk for the future. But, if these organisations are so important and vital, why is the public sector struggling to prevent these cyber-attacks?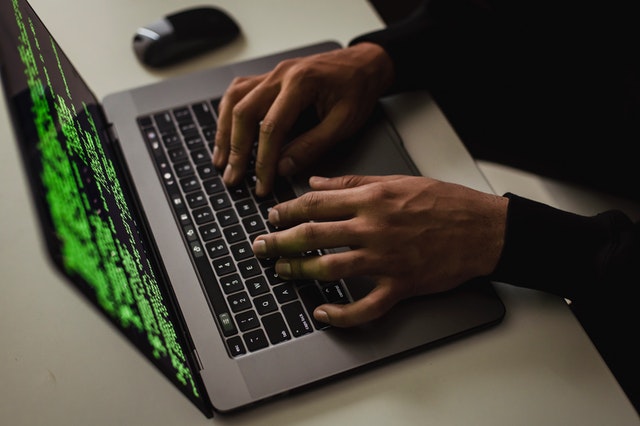 The integration of technology in the public sector is a huge step forward for an industry that can often be seen to drag its feet when it comes to digitising and technology. Despite the importance, and well, the vitality of collaborating with technology to future-proof and secure data, there comes a risk with transitioning from paper to digital and maintaining its security.
From ransomware attacks on the NHS to cyber-attacks on parliamentary email accounts, it's safe to say it's been a busy few years for cybercriminals.
Every service that stands across the public sector could lose valuable data that are vulnerable to criminals. From patient records to high-value research from universities and even sensitive information shared by government officials. In this digital era, it's critical every single organisation makes cyber-security a top priority.
So, why is the public sector struggling to prevent cyber-attacks?
1. Budget constraints
Universal across all public sector services; IT managers are increasingly finding themselves tasked to do more with less. As a result of the budget cuts, basic data security measures are being missed. The most high-profile example of this is the WannaCry attack that crippled the NHS and was able to spread due to a failure to patch a known exploit.
Cultural change is needed amongst employees at every level to ensure a stop to preventable cyber-attacks. This could mean a number of things including updating systems regularly and being aware of suspicious emails and links.
2. Skills gap
The cybersecurity skills gap in the public sector is widening due to the rapid transition from paper to digital.
A complete overhaul in how cybersecurity talent is developed should play a key part in defending the public sector from cyber-attacks. But we must also focus on skills building now to provide immediate prevention or at least decrease the risk of breaches in the meantime.
Having data skills can give you an insight into how important basic cybersecurity is to any organisation. Here are 6 reasons why everyone should learn data skills - not just project managers.
3. The misconception
Many organisations see cybersecurity as an unnecessary cost, with minimal return on investment. This is an oversight, especially for public sector organisations looking to minimise costs. When you consider that a medical record is worth 10 times as much as a credit card number on the black market, it's no surprise that the Identity Theft Resource Center's end-of-year data breach report shows that 34.4% of all breaches worldwide are hitting the healthcare industry.
The industries most vulnerable to cyber-attacks are:
Small businesses
Healthcare institutions
Government agencies
Energy companies
Higher education facilities
Not only is there a cost associated with data breaches but they can bring about lawsuits and regulatory penalties as well as a compromise not only patient data but patient care.
Research by Palo Alto Networks found that the NHS could save an estimated £14.8 million annually when investing in cybersecurity, enough money to employ an additional 150 doctors and 250 nurses. Cybersecurity should be viewed as an enabler to allow operations to not only become more agile but also save money.
Boost Your Digital Skills With Our Latest Courses
Whether you want to understand how to forecast trends, tell stories with data or create content that engages your audience, we have the course for you. Check out our Strategy & Planning courses and secure your spot to avoid missing out.
Chloe Martin
Content Editor
2+ years in SEO and content marketing. Striving to help public sector professionals develop their skills and learn something new through high-quality content.