A Guide to Building Sustainable Procurement and Managing Future Contracts

Chloe Martin
·
3 minute read
As we're still in a constantly changing environment, it's important to stay on top of the latest news and updates when it comes to procurement. Luckily for you, we've got this dedicated post to give you all the answers to building sustainable procurement, the Incoming Procurement Bill and managing future contracts.
For this, we spoke to experienced Procurement Professional, Gillian King, who has over 20 years' experience in global procurement and supply chain management. She's worked with government departments and multinational corporations across Asia, Europe and the Middle East.
Let's get straight to the questions.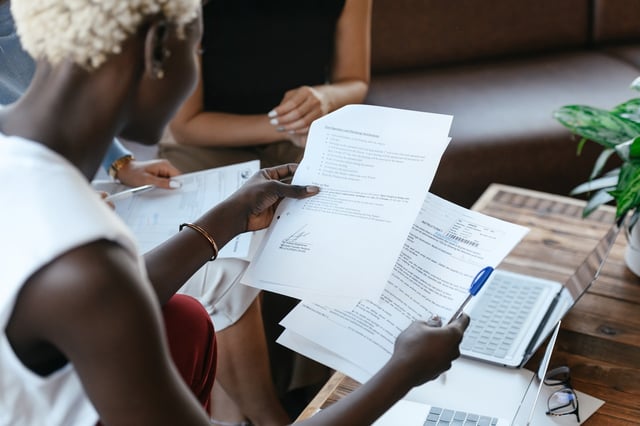 Procurement Professional, Gillian King, Answers all about Sustainable Procurement, Incoming Procurement Bill and Managing Future Contracts
1. What are your thoughts on the Public Procurement Green Paper and the government's response?
"Since leaving the EU, it was expected that a review of public procurement would take place and we didn't have to wait long, as the green paper was out for consultation in early 2021. This is an opportunity to remove some of the bureaucracy and allow for more innovation in the procurement process, which will in turn assist with future government environmental goals. This can only be a good thing as we head towards the government's Net Zero strategy."
2. Do you think the potential outcomes of the Green Paper will be good for public sector procurement?
"Not everything previously in the green paper will make it into the proposed UK law in 2023 regulations. However, it is hoped that what remains should reduce some of the confines of past contract regulations. This would allow buyers to procure goods and services more efficiently than has been possible in the past."
Get to know more about Gillian and which courses she runs for us here.
3. Sustainable procurement is more important now than ever before. How can public sector organisations drive sustainable procurement in 2022?
"Sustainable procurement will be key for both buyers and suppliers as we all strive for change to ultimately achieve the social value and environmental goals that have been set. Sustainability must be embedded into the specifications for the purchase of services and goods alike. Gaining clarity and making an analysis of the complete supply chain will be fundamental, plus the knowledge gained of the life cycle costings at the early stage prior to contractual exposure, will be invaluable."
4. What is really important for managing contracts in the future?
"During the recent years of the pandemic, it has highlighted increased risk in supply chains across the world. Making a true analysis of the potential risks of contracting is a key element, and it is important to make sure that the risks are assessed throughout the supply chain, truly end to end, for successful contract management over the contract duration."
Want to learn more about public sector contract management? Here's our top five tips.
5. Do you think 2022 is a good time for supplier innovation? E.g. finding new ways to eliminate costs or waste, using shared data to understand service users etc.
"It's an exciting time for suppliers, with environmental challenges clearly defined and goals to be achieved in the coming years. Some suppliers have struggled through the last couple of years; however we now see our world returning to some normality and with new government public procurement regulations set to be finalised in 2023, this will assist suppliers to gain control of their supply chain waste and costs.
There is a lot going on in the social responsibility arena with sustainability being a current hot topic, as earlier this year we saw the SUSTX conference which provided a great platform to discuss and share how some of the key issues in sustainability can be achieved. I have no doubt that there are some challenges ahead of us, but overall, these companies will drive the change that is so important."
6. What are four ways public sector organisations can better manager their external suppliers in 2022?
"Getting to grips with the true performance requirements early and defining the key elements.
Understanding the full risks of the contract/agreement that is being signed, and better analysis of the impact of the risks throughout the supply chain.
Using collaboration where appropriate to motivate and provide an open and sharing relationship.
We have seen updates in the form of government Procurement Policy Notes for the social and zero goals outlining the future of sustainable supply and the need to take care, not only of our environment, but the social aspects as well. Buyers will need to be fully engaged with new laws in this arena and understand the challenges of their supply network and market, in order to manage the chain and assist where necessary. Focusing on allowing for innovation within specifications will be a key part of that."
Get the Essential Procurement Skills You Need with our Training Courses
Whether you want to enhance your procurement and contract management skills, or gain a firmer understanding of procurement law and mandatory procedures, we've got the expert trainers, knowledge and tips you need to effectively contract and procure. See the full agendas and upcoming course dates here.
Chloe Martin
Content Editor
2+ years in SEO and content marketing. Striving to help public sector professionals develop their skills and learn something new through high-quality content.