How much do you value your ability to communicate, be part of a team or manage your time effectively? Do you recognise these as important skills?
LinkedIn released their 2019 Global Talent Trends Report earlier this year which surveys HR, talent acquisition and hiring managers to see what their recruiting strategies are for the coming year. According to the survey, 92% of talent professionals and hiring managers agree that soft skills are becoming increasingly important, making them just as necessary as having technical or 'hard' skills.
What even are 'soft' skills?
'Soft' skills are also sometimes referred to as transferable skills or interpersonal skills. These are the type of skills which are more closely linked to your personality, qualities and how you behave as a person.
These types of skills include: communication, resilience, empathy, problem-solving, time management, leadership, flexibility, responsibility and self-motivation (to name a few).
Why are 'soft' skills important when working in the public sector?
As explored in our previous blog post 'What is the Public Sector?', there are many different areas which make up the public sector:
Local Government
Central Government
Government Agencies
Armed Forces
Healthcare
Emergency Services
Schools, Further Education and Higher Education
Charities
Working in the public sector means that you have a direct impact in making a difference to people in our society. The public sector is all about people and having 'soft' people skills is important to create both personal, professional and organisational success.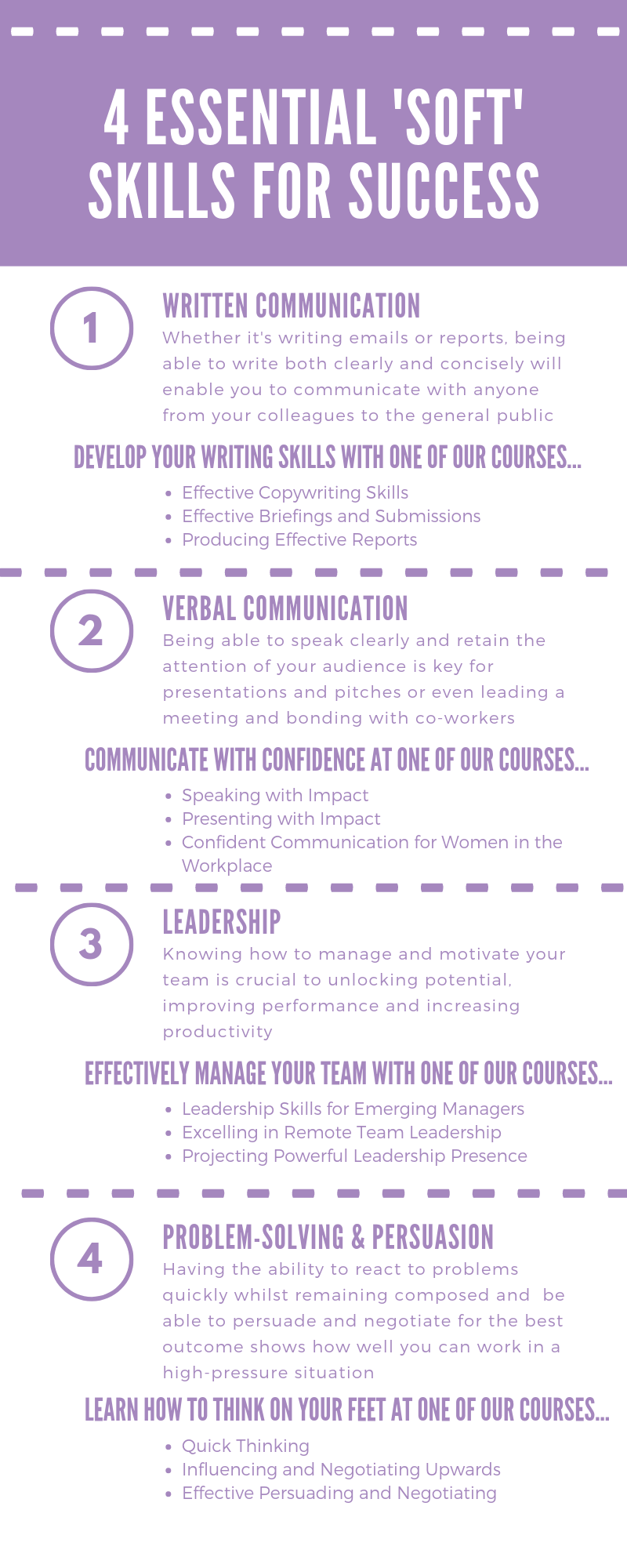 Want to find out more?
Do you think that 'soft' skills are just as important as technical skills? If you would like to discuss any of the details you have read in this blog; including any of our upcoming training courses, please email us at enquiries@moderngov.com.
Social media
For training updates and other interesting content, follow our Twitter page: @UModernGov
Can't make the date?
We can run this course for you In-House, at your organisation or a venue of your choice, on a date to suit you. Bringing your team together for a group training event is a great team building exercise, and we work closely with you to develop a bespoke training agenda that is completely tailored to your organisation's requirements.
Contact our In-House training team on inhouse@moderngov.com or call 0800 542 9414 to find out more.