5 Top Tips For Successful Contract Management

Konstantina Dimitriadou
·
3 minute read
Contract management can be a difficult art to master for any organisation.
With £250bn spent on goods and services each year, it's important to be attentive to public sector contract management, otherwise, there could be significant and detrimental impacts.
After all, the mismanagement of contracts can result in wider public services failures, something every public sector organisation wants to avoid.
To help you steer clear of common pitfalls so many organisations get wrong, this blog post offers top tips for successful contract management, what skills every Contract Manager needs and what you could learn from a contract management training course.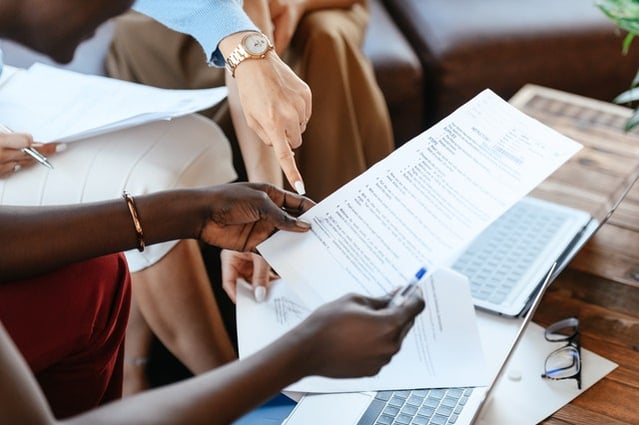 Contents:
5 Top Tips for Successful Public Sector Contract Management
1. Set out a Clear Structure, Format and Key Performance Indicators (KPIs)
It's hugely important to set out what the purchasing party wants from the start. By defining the contract structure and format, you can determine how you want the relationship with the supplier to work.
Key performance indicators should be used to demonstrate supplier performance. By converting them into contractual obligations with the supplier, the process can show how committed a supplier is to delivering against KPIs.
2. Consider Relationships and Contract Duration
Building relationships is key for any successful business, and it is possible to have both a contract and a relationship with your supplier. Before a contract is put in place you might have to make specific arrangements to define how each party agrees the relationship shall work in practice around the contract. However, this should lead to both parties having a sense of commitment to each other and thus will work in each other's best interests.
Whilst concentrating on relationships is an important factor in the contract process, it's key to take into account how long you want the contract to last too. This is influenced by a combination of aspects, including conditions within the market, how easy it is to switch suppliers and how much leverage you have over the suppliers.
Learn which 4 essential 'soft' skills are essential for the public sector.
3. Monitor, Review and Manage Issues
You might think or hope that once the contract is signed you can put it away and forget about it, chancing that the supplier will keep up requirements on their side. Monitoring and reviewing performance throughout the contract period is more likely to ensure compliance from the supplier and guarantee you get what was agreed upon.
Even when you think you have everything in place things can still go wrong and performance can falter. Any issues that arise should be managed in a way which sees a resolution with the supplier, and the correct action can be put in place which also prevents the issue from arising again.
4. Review With the Supplier Often
It's important to undertake regular supplier reviews to focus on the relationship and ensure you have their full attention. By reviewing the performance and compliance, you can create an action plan on where things need to change and improve. If you manage multiple contracts with a supplier, you can also gain leverage by deploying a united approach to managing your relationship.
Discover how employees are influenced by an organisation's culture.
5. Plan your Exit and Manage Contract Expiration
It might seem weird, but planning how you will exit a contract is an important aspect to consider before you've signed the contract itself. You never know what's going to happen even when you have a fantastic existing relationship with your supplier, so it's good to know where each party can exit the contract if the need arises.
Don't let contract expiration creep up on you. This can limit your options if you try to renegotiate a new contract. If you put in place a system to flag contract expiration with enough time to spare, you can make sure appropriate arrangements are put in place.
4 Core Skills Every Contract Manager Needs
1. Negotiation and Communication
Contract managers must possess effective negotiation skills to secure favourable terms and conditions during contract development and vendor negotiations. Additionally, having strong communication skills is crucial to conveying requirements, addressing issues, and maintaining clear and open communication with stakeholders throughout the contract management process.
2. Problem-Solving and Decision-Making
Strong problem-solving and decision-making skills are needed to navigate the challenges encountered during contract execution. Contract Managers need to assess situations, identify solutions, and make informed decisions that align with both organisational goals and contractual obligations.
3. Strong Organisational Skills
Contracts are all about detail and accuracy. Contract Managers should be highly organised, and capable of managing contract databases, maintaining records and tracking key contract milestones and obligations.
4. Analytical and Financial Skills
Contract managers should possess strong analytical skills to review and analyse complex contracts, pricing structures, and financial data. They need to be able to assess the financial viability of contracts, identify cost-saving opportunities, and evaluate contract performance against financial goals.
What You Could Learn From Contract Management Training for the Public Sector
From how to manage strategic relationships, to identifying risk and maximising savings in the contract process, our contract management training course covers it all.
Led by Procurement expert, Gillian King, you'll gain in-depth knowledge of the contract management process, how to effectively manage each stage and develop contract negotiation skills through interactive sessions.
Key Learning Outcomes:
Learn how to manage strategic relationships
Recognise the core competencies of

effective contract management
Develop an action plan for

effective contract management

in your organisation
Understand how to effectively

monitor performance

and undertake a

quality assessment
Identify what successful

contract administration

and

governance are

in the contract process
Ready to Master Every Stage of the Contact Management Process?
Our Guide to Successful Contract Management course is open for bookings - secure your place today.