Effective Public Sector Marketing: Uses and Examples

Ross McDermott
·
5 minute read
Even if your role doesn't revolve around marketing, being able to market your initiatives, ideas and brand to the public can go a long way in engaging and bringing them on board with your organisation.
Today, we'll go over the effective means of public sector marketing, why you might use it, the channels you might use and good examples of marketing within the public sector.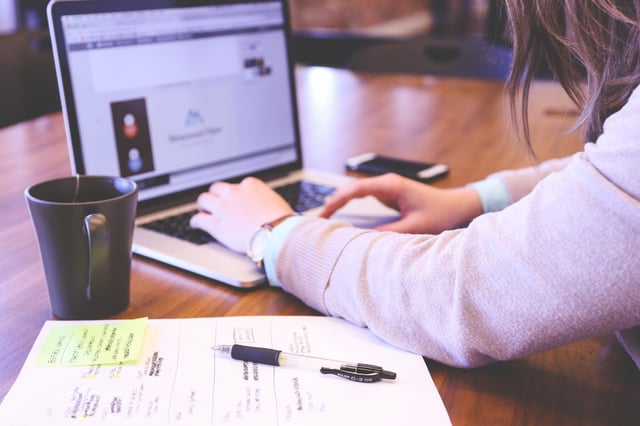 Why Use Marketing in the Public Sector?
It may be common to associate marketing with sales, where marketing may be used to advertise a commercial product or service. But it also plays an important role on the non-commercial side, especially when trying to engage with the general public.
For organisations such as charities, marketing can be used as a cost-effective tool to raise awareness for both the issue the charity is campaigning for and the charity itself as a brand. Local, central government and healthcare may use marketing to raise awareness for new initiatives or information the public may need, such as the recent drive for vaccinations by the NHS.
In these cases, marketing may take the form of relationship marketing, that is, building a long-term relationship between your organisation and your target audience that isn't necessarily focused on sales. It may be beneficial to build this relationship with your target audience so that trust and value are built towards your organisation, meaning they are likely to further engage with future projects, initiatives and content.
Check out other ways the public sector can benefit from social media.
4 Marketing Channels – What They Are and How to Use Them Effectively
There are many channels that public sector organisations can use to market their various campaigns or initiatives. If you are limited in time or resources, it may be necessary to stick to one channel. However, it can be advantageous to use multiple marketing channels to reach a large number of your target audience.
Social Media
Social media platforms like Facebook, Twitter, YouTube and Instagram and others can be good cost-effective marketing channels to reach a large number of the public.
Often, public sector organisations will have a Twitter, Facebook or YouTube page to update followers or subscribers with the latest news, information and content relevant to the organisation.
For example, Local County Council's Twitter or Facebook pages post relevant information like updates on road closures, events happening in the county or infographics based on relevant county data.
From Friday 27 to Sunday 29 May there are road closures across Essex for RideLondon

If you have a journey to make, are seeing or caring for family, or need to get to or from work, please plan ahead.

Routes and Community Access plans can be found here: https://t.co/qZOi93lrMC pic.twitter.com/dxYz5hTYth

— Essex County Council (@Essex_CC) May 20, 2022
While it may take a short amount of time to create a post, tweet or short video for Twitter or Facebook, creating longer videos for sites like YouTube may require further planning.
It can be good to plan factors such as budget, length and release timeline early so the creation process goes as smoothly as possible. If your planned video requires a lot of time and resources, it may be beneficial to outsource it externally to agencies, giving you time to focus your efforts elsewhere.
Want to learn how to create captivating content that speaks to your audience? Book your place on our 'Creating Online Content' training course to gain expert advice, tips and strategies.
Email Marketing
Emails as a marketing channel have the dual benefit of being able to target a large number of the public for your marketing campaigns as well as reach individuals in a more personal way. These individuals may include external investors, senior managers or senior stakeholders that you need to get on board with your marketing campaigns.
It's important when using emails as a marketing channel that you keep emails engaging for the reader, as well as stand out from the rest of the emails that your target audience may receive throughout the day. Overloading your reader with information or sending too many emails may lead to the reader marking them as spam, making it difficult to engage with the reader in future marketing campaigns.
Emails can be a good way to signpost readers to other channels your marketing campaign may be based on, such as a dedicated website or blog, as well as social media pages which may also contain relevant information and content.
Want further help with your email copywriting? Here are 5 email copywriting tips for the public sector.
Websites and Blogs
As a marketing channel, your website is potentially the 1st point of contact the public may have with both your organisation and your marketing campaign. Your email and social media channels may also signpost your website as a place where the reader can get more information about whatever campaign or information you are trying to convey to the public.
Therefore, you should avoid using the same content across both your website and social media or emails. Posts across social media or emails should be used to entice the reader to click a link or visit the website for further information if that is where the bulk of your marketing campaign content is.
Blogs can be good accompanying pieces to your marketing campaigns, easily shareable across social media and in links in emails. If you lack the time or resources to write a blog yourself, it can be beneficial to host other experts/content creators that create similar content to you on your website/blog. This allows you to reach new audiences as some experts/creators may already have an established audience that engages with their content.
Physical Marketing (flyers, posters, pamphlets etc.)
Using a physical marketing channel, such as flyers or posters, allows you to cut through a competitive digital marketing landscape, creating an impact on the public through marketing they can physically see in their day-to-day life.
As a result, there is a lot of importance on the visual element to ensure that it catches the reader's eye, too much information and the public may lose interest or pass it by, a strong visual element will help it stand out from competitors.
A downside to using physical marketing channels, unlike using digital marketing channels, is there may be an additional budget needed for the distribution and production of your flyers, posters etc. Versus the relatively cost-free use of social media channels.
Examples of Effective Marketing Campaigns Within the Public Sector
The Scottish Government - Drive Like Gran's in the Car
The Scottish government's Drive Like Gran's in the car' campaign was a road safety campaign targeted at young drivers. The campaign made use of hashtags and road safety information conveyed by images of elderly women across social media. The campaign won gold in The Drum Awards 2020 and 40% of young male drivers took action after seeing the campaign.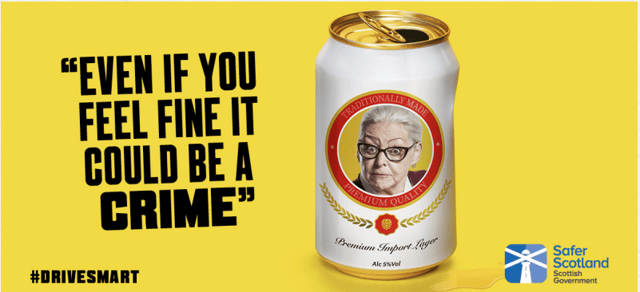 National Deaf Children's Society – Deaf Works Everywhere
The National Deaf Society's 'deaf works everywhere' campaign was a short video aimed at getting more deaf people into work and challenging stereotypes of deaf people in employment. The campaign won best in the category for Non-Profit at the Drum Content Awards 2020.
Greater London Authority (GLA) - London Infrastructure Plan 2050
The GLA made use of a series of illustrated posters that highlighted the future vision of London's infrastructure. The campaign highlights an effective way to transform data into a visually appealing format that attracts the reader's attention, while still conveying the key parts of the data. The campaign won various awards at the Drum Awards and was shortlisted for 'Best Use of Illustration' at the Creative Pool Awards.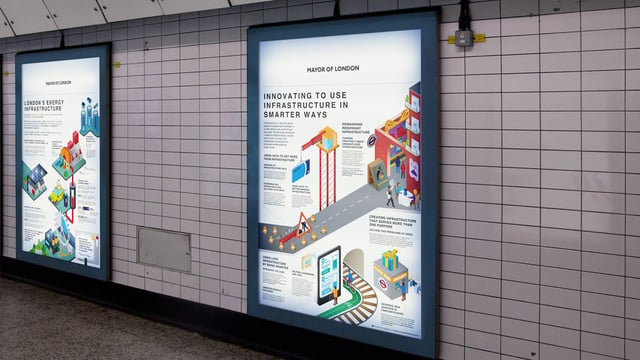 Age UK – No-One Should Have No-One at Christmas
Drum, in partnership with Age UK, ran the 'No-One Should Have No-One at Christmas' to tackle the issue of elderly loneliness during Christmas. The campaign featured a number of short videos of actors telling the stories of real victims of loneliness at Christmas.
The campaign was a success, the videos attracted over 5.6 million views and inspired over 24,000 people to enquire how they could help by volunteering with the charity. The campaign also won Gold in the Cannes Lions Award 2017 for Excellence in Media Planning.
Improve Your Marketing Efforts with Our Expert-Led Courses
Improving your proofing, editing and copywriting skills can go a long way in improving your marketing efforts as a whole and engaging with the public. Have a look at the wide range of upcoming Marketing & Communications courses.
Ross McDermott
Marketing Assistant
Previous experience in EdTech and public sector training. Striving to provide public sector professionals with resources and content to improve their skills and achieve their goals.