Essential Skills to Help Maintain Your Confidence at Work in 2023

Chloe Martin
·
3 minute read
Whether your new year's resolution is to improve your confidence, or you want to develop your verbal communication to prepare for your next career move, it's important to maintain your confidence so you can make the most of the opportunities ahead.
We've put together the essential skills you need to help maintain your confidence at work in 2023. Let's get started!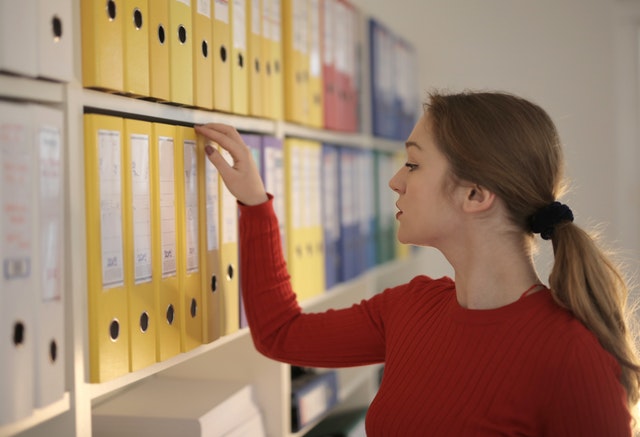 5 Essential Skills to Maintain Your Confidence at Work in 2023
Practice and Develop Self-Confidence

Did you know that gaining and maintaining self-confidence is a skill? You can master it by learning, practising, and persistence. When you work on improving a particular area or skill, your confidence will grow over time but how can you train yourself to be more confident and optimistic at work?

 


Accept that the pandemic is beyond your control. Embrace the challenges that this time is throwing your way by taking control of the small things, such as mastering new skills to achieve that confidence boost.

Why not start by improving your communication skills? To get started, read our blog post that talks all about how you can do it.
Keeping a Growth Mindset
Have you ever heard someone say she's a natural-born singer? This is a great example of a fixed mindset: believing in fixed traits rather than working on development and improvement.

Having a growth mindset and implementing it across your organisation, can really help your team to be more innovative, allowing services to be delivered more efficiently. 
A leader with a growth mindset uses a changing environment to thrive and believes that talent skills (i.e., communication, innovation and teamwork) can be developed through hard work, learning from mistakes and implementing good strategies. 
Let's say you want to speak with more impact, so in order to grow you need to focus time and energy on improving that skill. Read our 5 ways to become a more confident public speaker.
Professional Development
Your professional development should not be put on hold. It is key to talk about your professional development goals with your manager. Workplace culture has changed last year, and you must gain an understanding of areas you need to improve. The first step is to have a conversation with yourself and ask:
How can I improve at work?

 

How can I overcome challenges at work?

 

Where do I see my career developing and how do I get there?

 

How do I communicate with my team and could it be more effective?

 
Try learning new skills or ask for more responsibilities. To keep up with a fast-paced world, you need to take some small steps forward and know which direction to move in which requires self-awareness.
Communication and Assertiveness
Expressing ourselves assertively can be difficult, especially during these times of self-isolation. However, using assertive communication can help strengthen relationships with colleagues. 
Firstly, you need to understand assertiveness and how it helps our communication. When you are assertive, you are calm, confident, direct and honest.
Assertiveness can help you make an impact in a positive way, ensuring that you are perceived the way you intend to be. Be clear about what you want to communicate and consider how you are going to say it and then, think about how it might impact the other person.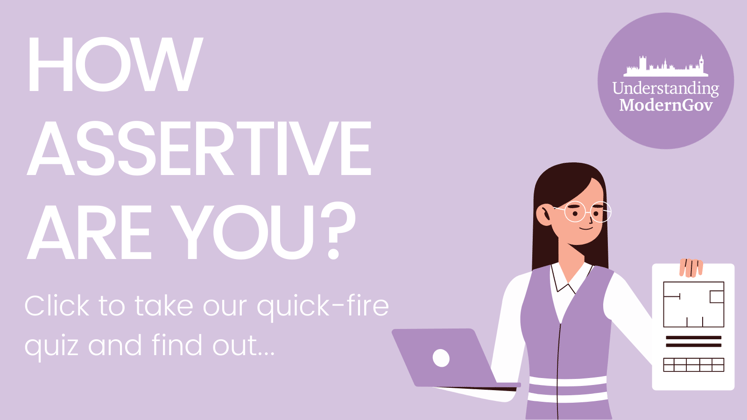 Find out how assertive you are in the workplace in just one minute with our quick-fire quiz. You'll also get a detailed report and action plan so you can have more effective communication at work through assertive best practices.

Also, we've got a bunch of new, insightful content on assertiveness that you may find useful.
Preparing for the Future
Every day is unprecedented, and we will encounter challenges throughout our lives and careers, but you will learn so much from them. You must use every skill you have learnt so far to stay calm, positive, and constructive where possible. You are learning to be stronger and more resilient.  
Maintain good communication with your team, remember they are struggling too and, if you are unsure about anything, ask!
To get started, read 6 effective communication goals to implement with your team.
Know Your Strengths and Excel in the Workplace With our Courses
From assertiveness in the workplace to effectively communicating in a hybrid working environment, we've got every course you need to maintain confidence at work in 2023. View our upcoming courses and secure your place.
Chloe Martin
Content Editor
2+ years in SEO and content marketing. Striving to help public sector professionals develop their skills and learn something new through high-quality content.