Learning and Development Skills Gap Analysis: What You Need to Know
Understanding ModernGov
·
4 minute read
"An investment in knowledge always pays the best interest" – Benjamin Franklin
From the wise words of Franklin, investment, whether that's in time or money to build knowledge and skills, can offer the best results.
That's what we want and need for the public sector, right?
We need to continually build the right skills and knowledge to make public services even stronger and more resilient.
But how do we know what skills and knowledge we're missing or need to work on?
In this post, we'll be talking about a skills gap analysis. Including why it's so important for your organisation to take the time and effort to conduct one, common mistakes L&D professionals or HR make when doing so and how it can help uncover your teams' training needs.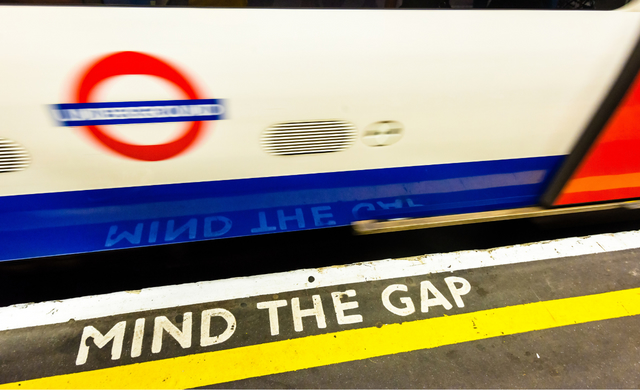 Contents:
What is a Skills Gap?
A skills gap is where your team or workforce are lacking a specific set of skills that are needed for their job roles to be done to a high standard.
After the pandemic, many sectors in the UK found themselves facing a skills gap, mostly in technological and data skills, but no matter the skills gap, it's important.
But don't worry, there's a way to solve it.
What is a Skills Gap Analysis?
A skills gap analysis breaks down your organisation's needs and current employees' skills and uncovers the gaps needed to fulfil those organisational needs.
The need for skills will always be there. But the need for the same kind of skills may not be. According to an article by LinkedIn, many skills will become 'outdated in 18 months,' which means employees are now expected to upskill themselves in order to keep up with the ever-changing job role and landscape.
With technological advancements moving quickly and an ever-growing population, the demand for high-quality and efficient services is also expanding. It's up to you and your employees to keep up by continually developing skills to meet those needs.
Why Should Your Organisation Conduct a Skills Gap Analysis?
Conducting a skills gap analysis can set your organisation up for the future, instead of stepping blindly into the unknown and hoping for the best. By identifying gaps in your workforce's skills, your organisation can change its hiring or retention efforts, plan for growth and develop effective strategies for overcoming the gaps.
A skills gap analysis can help you forecast what changes you need to meet and whether your workforce is prepared for it, and if they're not, how you can develop their skill set to do so successfully.
4 Common Mistakes HR Teams Make When Conducting a Skills Gap Analysis – Plus How to Solve or Avoid Them
We spoke to one of our highly experienced trainers, Dr Hayley Lewis (HR Most Influential, Coach, Chartered Psychologist and University Lecturer), to find out the most common mistakes made when conducting a skills gap analysis in-house...
1. Not taking the time to understand the job which the person is reviewing the skills for
Reviewing a team or specific job role and the skills needed or lacking. It's important to take the time to understand the needs of the role and the skills it takes to carry out that role successfully.
2. Not breaking the job down into specific elements
Similar to the above, instead of taking time to view the skills required for the role, it's important to also break down the role into specific elements such as operations, processes, and tasks. This will help you uncover discrete skills needed that might not be so obvious from the outside.
3. Not taking the time to observe people doing the job
For example, observing an experienced person operating machinery. The person conducting the skills analysis needs to concentrate on HOW the person carries out the difficult bits of the job. While this might not be difficult for an experienced person, the skills analyst needs to identify the key steps and skills needed in order to train newcomers.
4. Not giving sufficient time to gather data and analyse in detail each individual task
This then directly impacts the level of importance for the task relative to the successful performance in the role, the level of difficulty and therefore, the level of skill or knowledge needed to perform each task, and identifying the best training method to develop people's skills.
How to Solve or Avoid These Common Pitfalls
Conducting a skills gap analysis can take time, effort and resources that not all organisations have. But what if I told you we can conduct a skills gap analysis for your organisation free of charge (yes, you read that right)?
Forget blurry downloaded templates from Google and time-consuming breakdowns of your current skills that give you any answers to move forward. Our skills gap consultation will only take 1 hour with one of our Account Management Team members. And by the end of it, you'll know exactly where your gaps lie and what training your teams need to meet your organisation's goals and meet service users' needs.
How We Can Help: About Us and Our Experience
As the UK's trusted public sector training provider, we've got bundles of experience in aiding numerous public sector organisations in developing their teams' skills to improve service quality and efficiency.
With our dedicated Account Management Service, we can help identify your organisation's skills gaps and what training strategies you need to put in place to fill them – all while providing you with ongoing support and advice.
How Our Account Management Service Works
Step 1: Get assigned a dedicated Account Manager
After you complete the short form, one of our Account Management team will send the skills gap analysis form to fill in. Then, our team will review your answers and be in touch to organise the consultation to further understand your strategy, team and individual goals.
Step 2: Receive an in-depth report with training recommendations
We will piece together a detailed report on your skills gap analysis results including specific recommendations for your organisation, all completely free of charge.
Step 3: Receive ongoing support
Support from your Account Manager doesn't just stop after the skills gap analysis results. Whether you need support finding the proper training for a new team, or you want to discuss other training solutions, we're here to help.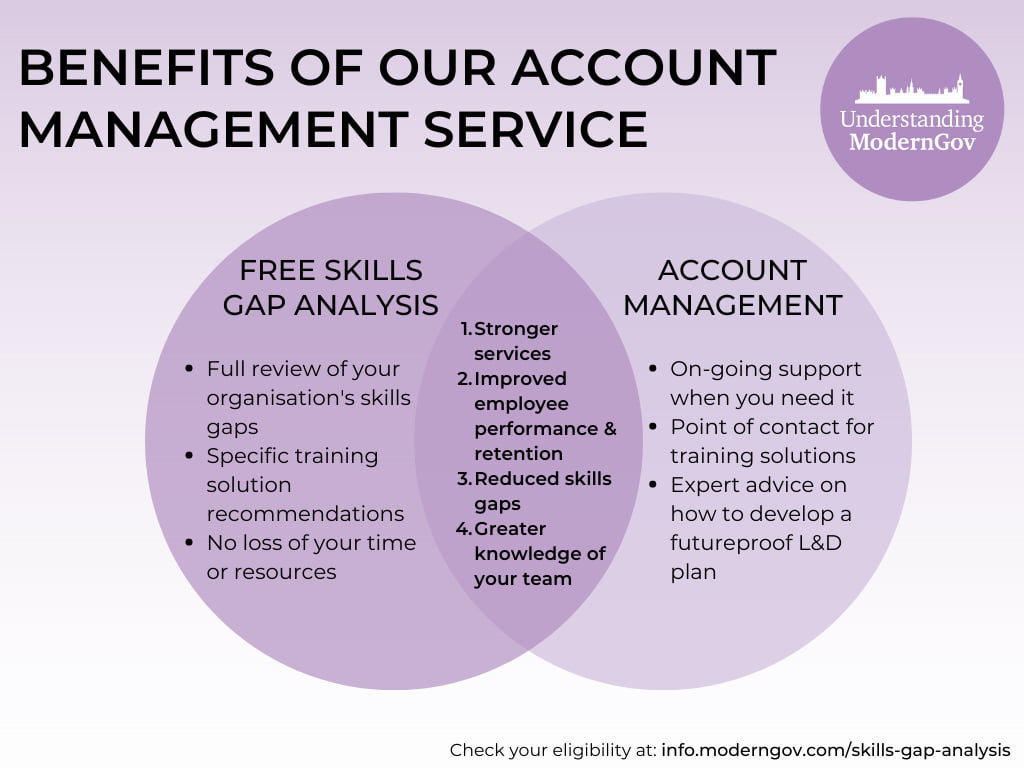 How to Get Started
Simply fill in the form using the link below to see if you are eligible. Our experienced Account Management team will then be in contact about organising a date and time to suit you for your skills gap analysis consultation.